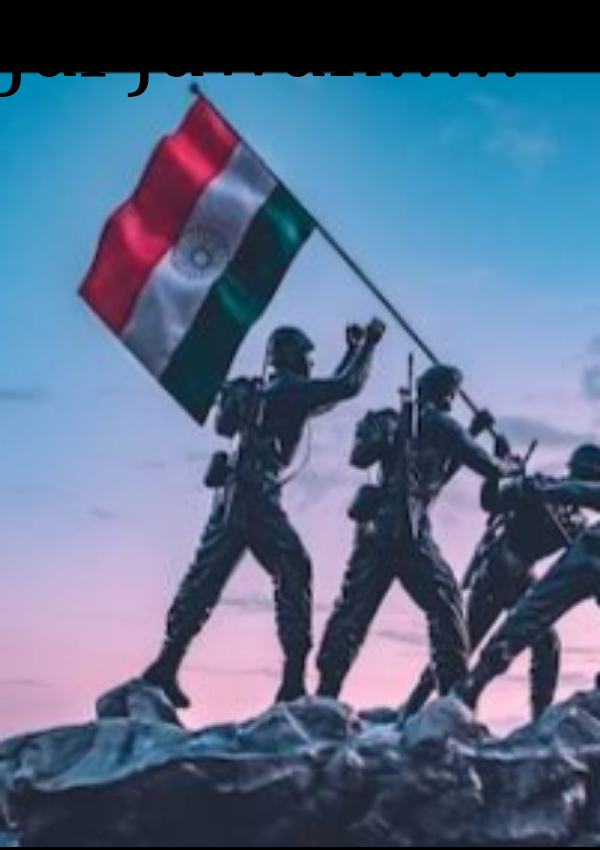 Navitha Reddy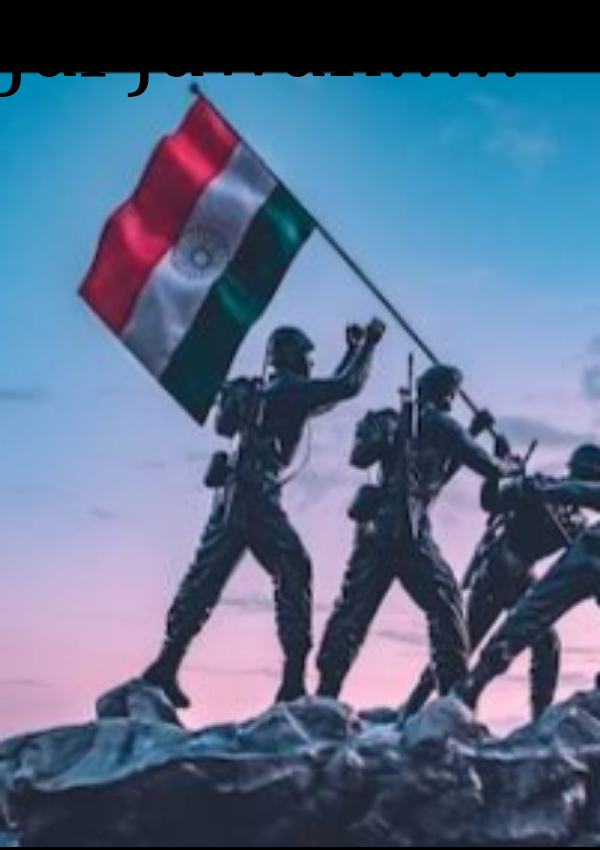 Navitha Reddy
Jai Jawan
Jai Jawan

5 mins

748

5 mins

748
---
---
Ranjith and Misha were busy with the arrangements for the Holi celebration at home. They had invited neighbors, friends and family members. Ranjith checked the guest list and asked Misha. "Misha, did you invite our new neighbor Mrs. and Mr. Wadia?" Misha thought for a while and said, "Oh yes, I did invite them. In fact I met Mrs. Wadia at the supermarket today and reminded her about the party." Ranjith smiled and went out to check the arrangements.
Next day, the entire country woke up to celebrate Holi. Few youngsters started playing Holi from early morning itself. Ranjith and Misha were busy greeting the guests and making arrangements for them. Mrs. and Mr. Wadia arrived around 11am. Mrs. Wadia was dressed in a plain white salwar kameez and red duppatta. She looked amazingly beautiful. She was about 60 years wiser. Misha complimented Mrs. Wadia and hugged her. The Holi celebrations began and all the guests enjoyed playing with colors and relishing the tasty food. After lunch everyone decided to rest for a while. Few youngsters were discussing about college fest and placements. Middle aged men were busy discussing politics and women were busy gossiping about movie stars and serials.
Then the topic turned towards Army and Jawans. Mr. Kapoor said, "I pity the men in the Services. They do not even have the privilege to celebrate Holi and Diwali with their families." Someone from the group said, "You need not pity, Sir. They are paid well. They are given all sorts of facilities which are paid for from the tax payer's money. You should pity us." The crowd turned towards the guy. It was Mohith Tejpal. Mohith held a whisky glass in his hand and gave a sarcastic smile. He continued, "They are opportunists. People join Army because they do not get good jobs that pay well. They fail to get placed in MNC's and need government subsidies. See, their kids, get concession in fees and they also have reservations in top colleges. They get benefits from the government, and, it's all our money. I mean the tax payers money. They even get free drinks." He winked his eye after completing.
Mrs. Wadia who overheard this could control no more, She rose from her seat, looked at Mr. Wadia who was far away discussing politics with his friends. She held a glass and spoon and made a noise to grab everybody's attention, "Can I say something, with your permission?"
Everybody present there, stopped their conversation and paid attention to Mrs. Wadia. Mrs. Wadia continued, "Hi! I am your new neighbor Mrs. Wadia. I overheard someone insulting Army men by calling them opportunists and failures in life. I wanted to clarify a few myths you have. My son was an ex-Army man. He was determined to join Army from his childhood. He was placed in a top MNC for a whooping salary but he ignored it. He was given scholarship from universities to continue his P.HD, but he did not even think about it. My son Viransh joined Army when he was just 23 years. He was brave and courageous. He fought many terrorists and traitors. I miss him a lot. He had told me, he would be coming home to celebrate Diwali at home. I was excited and happy, did all the preparations at home and was eagerly waiting to see him. He came home wrapped in a tri colour flag in a coffin. I could not believe my eyes, tears were about to roll down my eyes but I held back coz I remembered my son saying, 'Mom, one day if I die saving my country, please do not cry. Your tears and pain can demotivate other mothers from sending their kids to the Army. My mother should be strong and proud.'" Tears welled up in Mrs. Wadia's eyes. She wiped them in a hurry. "His team risked lives and spoiled many attacks on us. One day he was not so lucky and during the firing that took place between the terrorist and the Army, a terrorist shot him from the back. But my son turned towards him and said, "I am not a coward like you, if you want to fire, fire from the front". The terrorist fired and my son soon unhooked a grenade and threw it on him. Both of them died on the spot. It is indeed shocking that people have such a low opinion about the Army and its jawans. I challenge this young man to stand in the border for a few minutes and return safely. Gentleman, I am ready to pay you Rs.1 crore for the 15 minutes you stand there. Will you do it? Do you have the courage to take the bullet on your chest? Can you survive in the worst climatic conditions??"
Mohith bent his head in shame. He did not reply nor did he have the courage to look into the eyes of Mrs. Wadia.
Mrs. Wadia continued, "Getting into the Army is not everyone's cup of tea. Many youngsters here choose careers in software companies, become doctors or look for jobs in an MNC. Many even fly off to other countries for better opportunities. People who join the Army are born brave and courageous. You have no right to insult them. Be a citizen worth dying for, not someone to be weeded out of the country. Respect our Jawans. They are sacrificing their lives at the borders, so that you, I and everyone here can peacefully celebrate Holi, Ramzan and Christmas."
Mr. Wadia who was listening to his wife talk was the first person to clap and the crowd joined him and gave her a standing ovation.