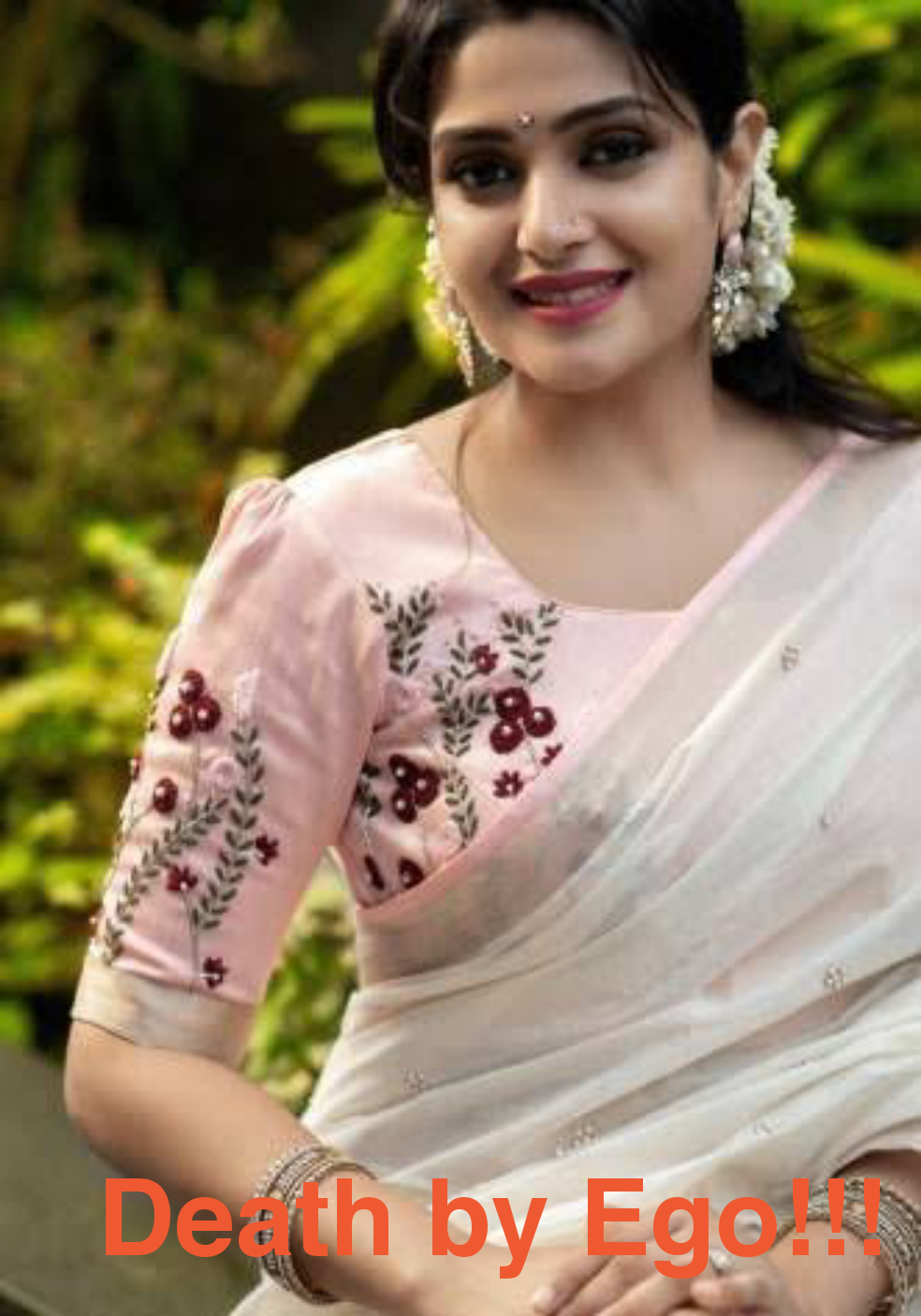 Navitha Reddy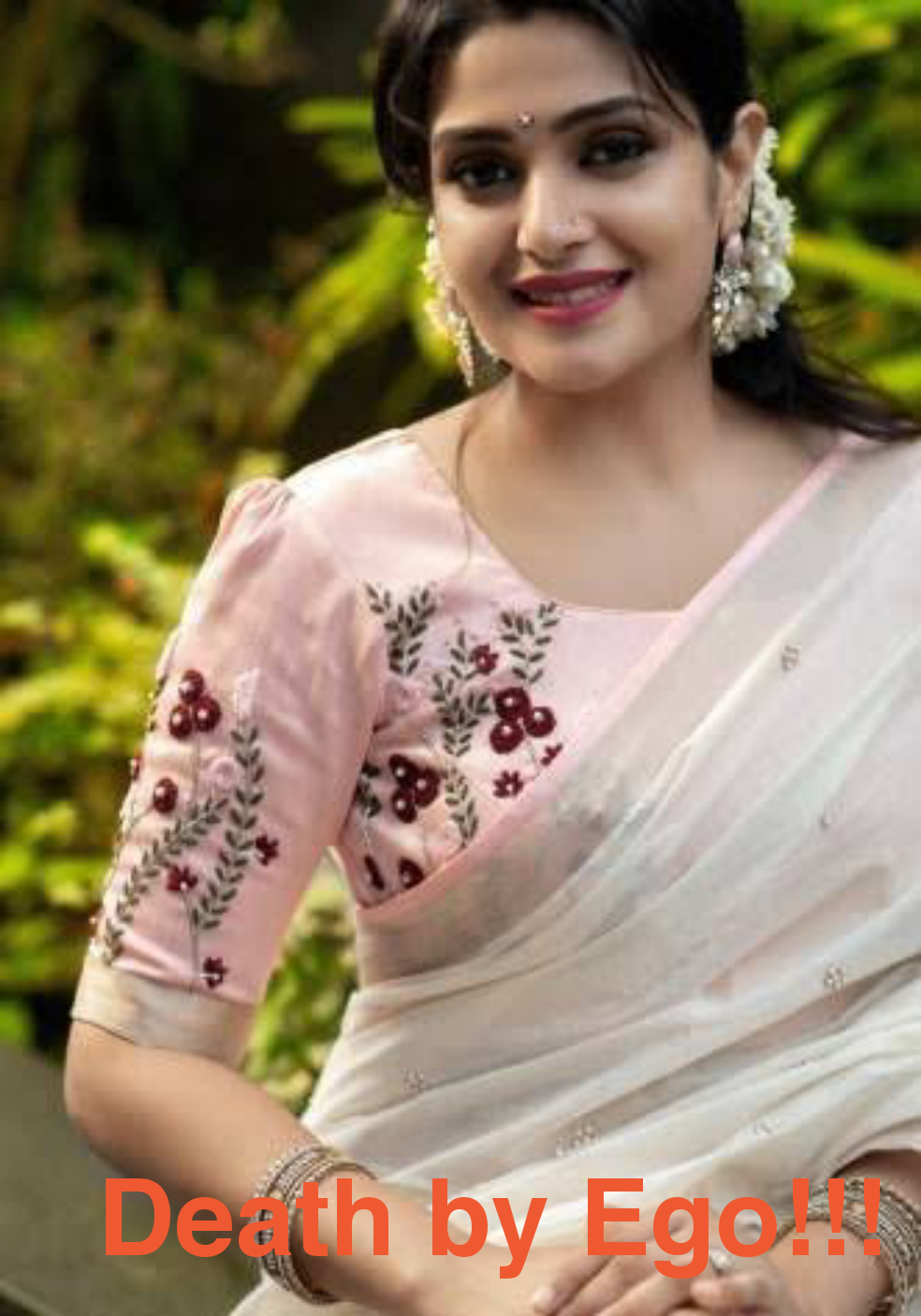 Navitha Reddy
Death by Ego
Death by Ego

7 mins

180

7 mins

180
---
---
Vivek and Disha were driving on a muddy road. It was a narrow road with no tar, and since it rained the previous night, the road was a mess. It had many potholes, and yet Vivek struggled a lot to drive and Disha sat there cursing him.
Vivek: Stop it, Disha!!! . Don't irritate me. I am already frustrated.
Disha: I told you to talk to Papa and get your transfer order canceled, But you won't listen to me.
Vivek: Look, I am not a person who seeks favor from others. I am govt employee and I should serve people in every corner of India. I work in the mining department and I will be transferred to these kinds of hilly regions. Just because you refused to stay in govt quarters, I requested my friend to find a house better than govt quarters.
Disha: Oh...So this road leads to that house. Oh god!! If this is better than govt quarters then what will be the condition of that. I wish you get a posting in Mumbai or Pune.
Vivek: Disha will you stop now, check the google maps and see which side I should take a turn on??
Disha looked at google maps and said, "Take a left and head straight for 5 km. On the right is your destination.
Vivek wondered how he will manage to drive every day on these pathetic roads. He somehow managed to drive for 5 km and found an old bungalow. They stepped out of the car and opened the gate. Gate opened with a creek sound. It was an alone building surrounded by greenery and the view was breathtaking.
Vivek and Disha walked in and rang the doorbell, Nobody showed up. They stood there for some time. Vivek tried reaching his friend Ashok, but the mobile signal was low.
Disha was growing restless "Vivek, No one is inside and I feel we have been fooled. Now don't tell me we have to go back in the same route".
Vivek was looking around the old building to see if he can spot someone. That's when a lady from the outhouse walked towards them, She was in her mid 30's and looked charming and beautiful.
"Hello I am Sanjana, Are you the new tenants??
Vivek and Disha felt relieved seeing her. "Yes Mam, I am Vivek. I think Ashok spoke to you about us".
Sanjana opened the main door, "Oh yes, He told me that you will be coming today. He had paid the advance amount as well".
Disha stepped in and exclaimed, "Wow, It's a beautiful house. Everything here is so neatly arranged and you have good taste mam".
Sanjana smiled, "Thank you. Myself Sanjana. I am a writer by profession, I come here to spend time and write novels. Since I am alone this time, I thought I will stay in the outhouse and rent this house to good tenants. I have only one condition, "You will not enter outhouse without my permission. I get irritated if people disturb me".
Vivek and Disha shrugged, "Sure Mam, we will not disturb you".
Sanjana stepped out and walked towards the outhouse. Vivek and Disha were excited, a beautiful house with a beautiful view what else can one ask for??
***********************************************************
Vivek was busy with his work and Disha had to struggle to keep the house clean, They did not have a maid yet and no one was willing to come so far. Disha was losing her patience, She started yelling at Vivek for silly reasons.
One day a big fight took place and both of them were shouting at each other, Suddenly the doorbell rang and it was Sanjana. Disha opened the door.
Sanjana looked at Disha, "Disha, I told you on the first day itself that I don't like people disturbing me. These days I get to hear your shoutings almost every day. What's wrong?? Are you both OK??
Disha hugged Sanjana and shed tears. Vivek gave a stern look and stepped out.
Disha took Sanjana inside and shared her ordeals.
Sanjana ji, My husband doesn't understand me. He is always busy with his work. He doesn't spend time with me, I feel so lonely. I told him many times to bribe his senior officials and get transferred to Mumbai So that I can be with my family. He never pays any attention to what I say. Whenever I want to spend time with him, He remembers urgent office work. It's been 4 years and still, I am struggling to understand him.
Sanjana consoled her and assured her that she will speak to Vivek about this.
The next day Vivek was about to start his car, Sanjana stood in front of him. She requested him to get out of the car and walk with her to the viewpoint.
Vivek went with her and sat on the bench, Sanjana was staring at the hills far away. She slowly picked up the topic, "Vivek, I hope you won't mind if I involve in your personal matters".
Vivek cleared his throat, "No Mam, It's absolutely fine".
Sanjana smiled, "What is the problem between you and Disha?? Why you both keep fighting often?
Vivek stood up, "Mam, I think I made a wrong decision in life. I married the wrong person who doesn't understand me at all, She always tries to boss over me. She is very aggressive and Everything should happen instantly. She never tried to understand me. I love my job, I work day and night to fulfill her luxury needs. Yet she complains that I don't do anything for her. It hurts a lot, She always nags me for everything.
Sanjana heard him with an open heart, "Shall I say something?? All you need to do is make her understand. She is a Lil immature and you have to spend some time with her. You love your job, you have another world outside but She thinks you are her world. She deserves to be loved and respected. She left everyone who pampered her and married you and expect the same kind of pampering from you. only your love and attention can change her forever. You should learn to handle her instead of blaming her. You have a long way to go, you should never accept defeat and give up. Hope you understand. Leave your ego and love her unconditionally. It's not late, change your behavior towards her and you can see wonders. I think I gave you enough gyaan, Now you can leave, Otherwise, you will late for the office.
Vivek thought about Sanjana's words, He could not continue his work. He took off from his office and picked up rose flowers for Disha and went home. Disha opened the door and was surprised to see Vivek. they spent some good time together, cooked meals together, and even had a candlelight dinner. This elevated the joy of Disha. Disha and Vivek were thankful to Sanjana. It was she, who made them realize what was missing in their relationship.
The next day Disha went to buy a gift for Sanjana, She wanted to thank her for bringing change in hubby. She picked up a nice and large showpiece and went to the billing counter. The cashier told her they can deliver the piece to her home if required. Disha paid for the gift and wrote her address on a piece of paper. The cashier became numb, he was trembling with fear. "Mam, Do you stay here?? Is this your house?? ".
Disha " Ya, We recently moved there, Our owner lady Sanjana is a very sweet lady. I think you must be knowing her.
Cashier told something that struck like a lightning to her, She rushed to her car and drove as fast as she could.
She ran towards the outhouse and tried to open it. The door was closed, She picked up the iron rod and forcefully opened the door. The door opened with thrash and she went inside, There was a foul smell and She saw a skeleton seated on a chair. Disha could not hold back her tears, She closed her face and started weeping. She remembered the cashier's words.
"Mam, You are staying in a haunted house. Sanjana Aithal is no more, People say that her spirit is seen near that house. Her husband ditched her long ago due to ego issues. Later no one knew where she went, But many saw her spirit roaming around that house. Be careful, Vacate that place immediately. She can harm you".
Vivek heard everything from Disha, He called up Ashok and told him everything. Ashok tried to get in touch with Manav Aithal, Sanjana's husband, and told him about Sanjana's death.
Manav stopped his car in a hurry and walked towards the outhouse, He felt guilty, He hugged Sanjana's skeleton and cried. "Sorry Sanju, I never thought my ego will take your life. I never realized your worth. I am sorry for being late. I thought you are happy without me. How can I live without you.... ".
He hugged and cried again.....!!!!!
(Copyright©2021 Navitha Reddy
All rights reserved.No part of this story should be reproduced or used in any manner without writer's permission)