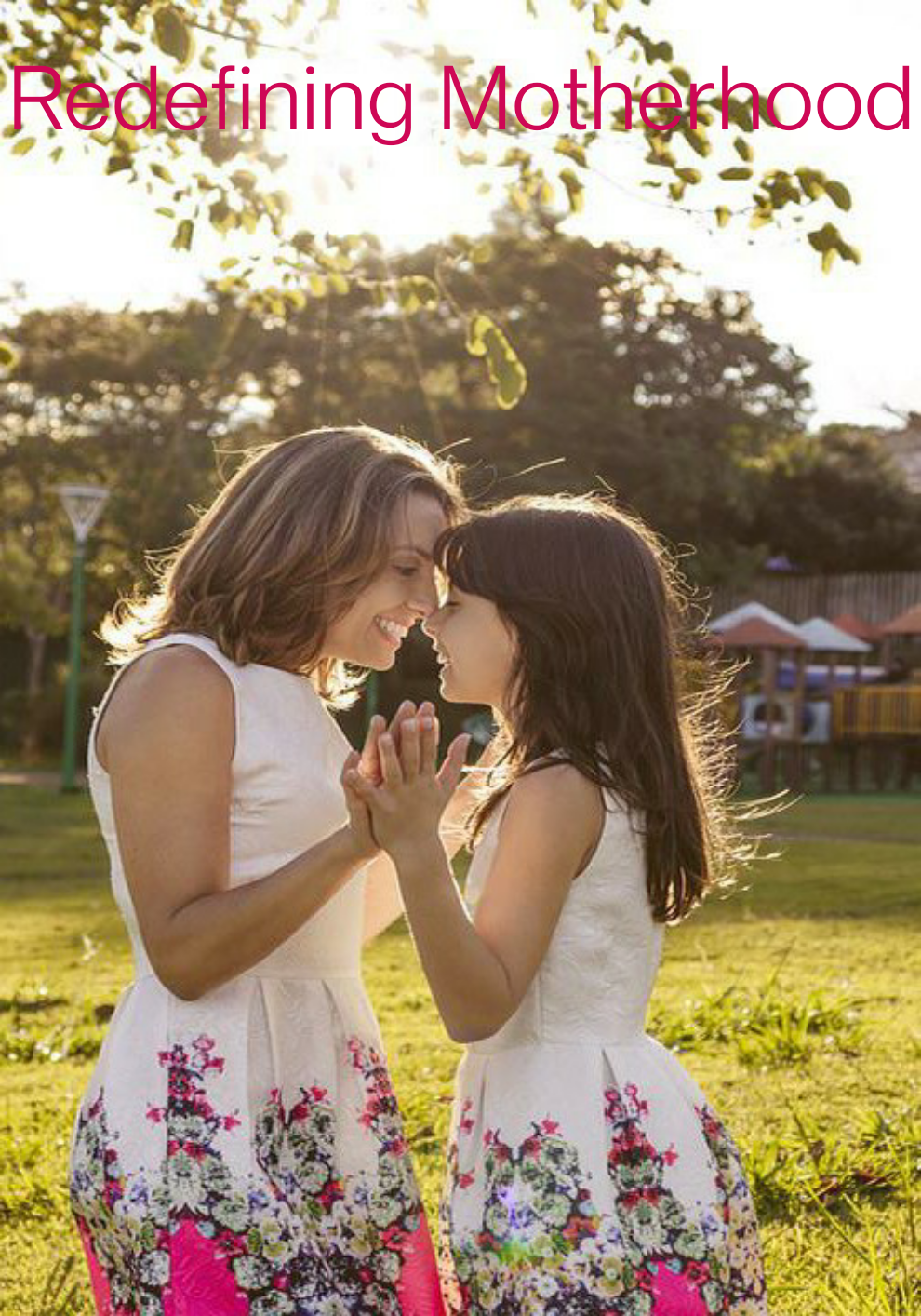 Paromita Chattopadhyay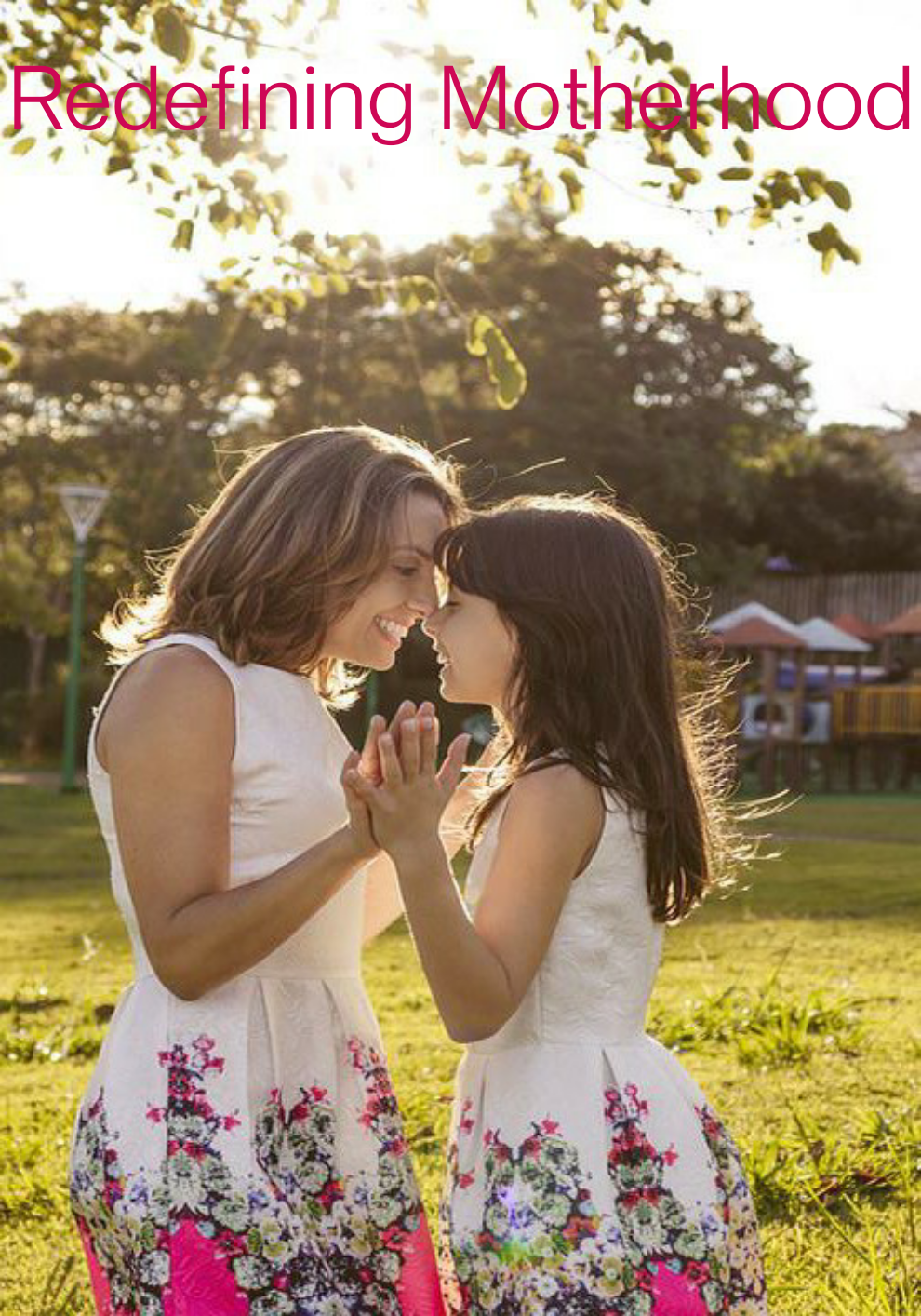 Paromita Chattopadhyay
Redefining Motherhood
Redefining Motherhood


---
---
'Maa!! Just the word brings a flood of positive emotions then how can you all disapprove of this? I am Maya's mother, immaterial of societal stereotypes. Maya fills my life with love, and I take pride in being her mother', said Roshni emphatically. Though she was encompassed in a whirlpool of emotions, her eyes moist, beads of sweat on her forehead, cheeks red with anger, her voice was firm and unwavering. Roshni's mother-in-law Nishtha and her sister-in-law Meera were taken aback with the outburst. They looked at Ayaan in disbelief that his wife Roshni had taken such a big decision of 'adoption' despite their disapproval.
Roshni's arrival into the Tiwari family had had its share of ups and downs as she belonged to a different community and Nishtha could not fathom that her dutiful and compliant son Ayaan would choose the topper of his MBA batch as his life partner. They had presumed that Roshni would be manipulative and ambitious and would be a complete misfit in the traditional 'Tiwari' family. Roshni was a fearless girl with contemporary views and found it difficult to subscribe to customs and traditions that she found regressive. She loved Ayaan and he loved his family, she therefore made every effort to fit into the fabric of his traditionally rooted family.
Despite being raised in a democratic nuclear family where she had a voice and was consulted in all decisions of the family, she adapted to the strict and rigid rules of the 'Tiwari' family. The women of the Tiwari family which included her Nishtha, Meera and her merely had a ceremonial role. They were respected and protected but were not consulted in any purchase, investment, financial or social matters. Roshni had often spoken to Ayaan on her disapproval of this bias, but he had not been able to escalate her concern to his father and elder brother. Roshni did not create a discord as she chose family's harmony over justice. She however would not shy away from courteously speaking her mind at the dinner table at times even risking the peace at home.
In the last two years Roshni with her empathy, warmth and compassion had made a place for herself in the 'Tiwari' family and they had come around accepting her thinking mind. Nishtha had over a period of time developed a soft corner for Roshni but she never minced words when it came to expressing her displeasure on her muted defiant ideology. Nishtha had imbibed the stereotypical values from her mother-in-law and had cautiously handed them over to Meera and then to Roshni. Meera came from a similar family background and therefore adapted better without feeling stifled.
When Roshni was travelling on work, she would often ask Meera how she felt being confined to home and the marital responsibilities. Meera aspired for a life like Roshni and would often express her envy. Roshni had tried to inspire Meera back to her pottery and ceramic art but every time the discussion of setting up her studio was pushed under the carpet. It was reinforced that Meera's first duty was towards her family and her children. This would often steer to the most important discussion of Ayaan and Roshni starting a family. The social pressure was increasingly evident as at every event or celebration in the family questions were raised on the arrival of the 'grandson'.
Roshni avoided these functions on the pretext of work, but she could not fathom that in the 21st century these discussions were encouraged. When the pressure was mounting and Ayaan could not waive it off, Roshni decided to take it upon her to share their decision with the family. On the auspicious occasion of Diwali at the dinner table, Roshni announced that Ayaan and she were going to be parents soon. The announcement was followed by hugging and joyous exchange of celebratory greetings. Nishtha was ecstatic and said this was the day she was waiting for eagerly. Ayaan's father Pratik Tiwari and brother Prithvi looked at Ayaan as if he had conquered Mt Everest. Ayaan's nervousness was evident and just when the happy buzz was gaining momentum and Nishtha picked up the phone to inform extended family about the new arrival, Roshni said in a composed voice 'We are adopting a 9 months old baby girl, Maya from an orphanage. She lost her parents to the covid 19 virus and we have decided to give her a home and be her parents'.
Roshni's words fizzled out the happy cheer and all eyes turned towards her in disbelief. They looked at Ayaan as if he was a culprit waiting to be sentenced and for a moment Ayaan wanted to disappear. While Roshni was excited and wanted to show a picture of Maya to the family, they did not reciprocate. They were shocked beyond comprehension as no one in their family had adopted a child from an orphanage and that too a girl child. Pratik and Nishtha had a grim expression and passed their verdict that there would be adoption in the Tiwari family. Nishtha was expecting the news to garner a strong reaction but what she did not anticipate is the complete disapproval of their decision. Pratik and Nishtha looked at Ayaan and reiterated that if Roshni went ahead with the adoption, there would be no room for them in the family and the home and left the room.
Roshni stood numb in gravely silence, her big brown eyes moist trying to silence the turmoil inside. She expected Ayaan to support and take a stand, but he was shaken with the turn of events. Roshni's eyes welled up and she wanted to scream and seek answers from her family. She wanted answers to why adoption of a girl child was still a stigma even in the educated and progressive homes. She longed for Nishtha to understand her principles and emotions as she was a woman and a mother too. Ayaan too stock of himself and wrapped his arms around Roshni who still stood motionless.
Roshni's questioning eyes pierced his soul and he escorted her to his mother's bedroom and seated her on the couch. He then walked up to his mother and putting his head in her lap he gently said' Maa! You are an epitome of compassion and love. I have always taken pride in your strength of character and how you kept the family together through the wavering tides. Please don't turn away from Roshni when she is on the threshold of motherhood. She loves Maya with all her heart and has developed an invisible bond of trust and love with her in the last month. Roshni has risen above herself and wants to be Maya's mother and give her a home and family she rightfully deserved but fate had played villain'.
Nishtha's fury had settled and she turned towards Roshni who looked longingly at her, muttering something under her breath. Nishtha opened her arms to embrace Roshni's vulnerability and hugged her. Roshni continued to mutter that she would be a very good and responsible mom to Maya. She looked at Nishtha and said' Maa!! You don't have to give birth to be a mother. Devaki was the biological mother of Krishna, he is still called 'Yashoda nandan' cause the one who nurtures is the mother in the truest sense. If we the educated don't take the lead in shattering these stereotypes, how will we bring about a renaissance in our society?'
Nishtha's heart melted at this pertinent question raised by Roshni and a gentle smile appeared on her wrinkled face. She said, ' Roshni, I am proud of you for fearlessly standing by your conviction and nudging me to shatter societal stereotypes. Get the nursery ready to welcome the little angel Maya and remember you are and will always be Maya's Maa and she will always be proud of you'.