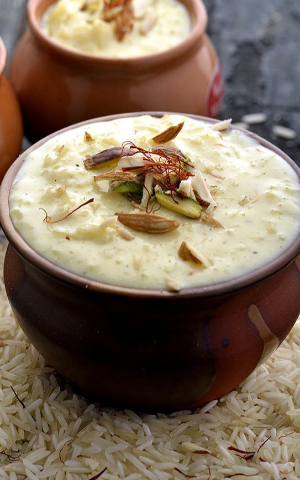 Riya Richard R L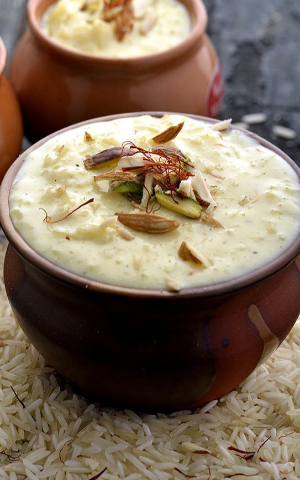 Riya Richard R L
TRADITIONAL KHEER
TRADITIONAL KHEER

2 mins

78

2 mins

78
---
---
As the Puja season arrived, it's time to celebrate the tradition. My family has a lot of traditions. For the Puja seasons, my grandma used to make my favorite kheer. I loved it so much. She was an amazing grandmother. When the Puja season begins, I remember my grandma and the tasty kheer. For this years' Puja season, she isn't here, she has rested from this world.
I wanted to pursue her tradition, so I decided to make kheer. I have made it before with Vermicelli, but the traditional is made with basmati rice. The festive day began and I started making kheer.
I rinsed the basmati rice until the water turned clear. Then, I soaked the rice in enough water for 20 to 30 minutes. Once soaked for around 20 minutes, I drained the rice using a colander and set it aside.
I heated a heavy bottom pan on medium heat. Then added 1 teaspoon of ghee to it and then added the soaked & drained rice. I also added 3-4 crushed green cardamom pods and tossed the rice with the ghee and cardamom for 1 to 2 minutes, stirring constantly until aromatic.
Then I added the milk to the pan and stirred well. I Set the heat to medium-high, then the milk comes to a boil. Once the milk has come to a boil, lower the heat to low and let the kheer cook for around 25 minutes on low heat. The milk will reduce considerably after 25 minutes and the kheer would look thick and the rice will be completely cooked.
At this stage, it's perfect to add in the sugar. My grandma used to add less sugar as she was diabetic. Now I have added sugar to my requirement, maybe more. Then I added in the nuts cashews, almonds, and pistachios. Pistachios are my favorite, so I added more.
I cooked the kheer for 5 more minutes after adding the sugar and nuts. The sugar should dissolve completely. My kheer is ready. My Grandma used to add special spice saffron; it will give a pleasant aroma. I garnished my kheer with the red strands of saffron. Thus I finally made my grandma's traditional kheer for the Puja.