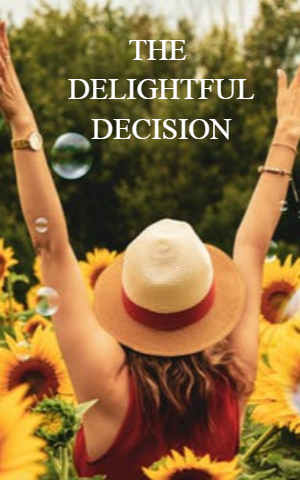 Riya Richard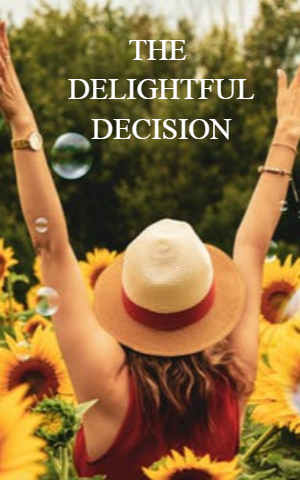 Riya Richard
The Delightful Decision
The Delightful Decision

3 mins

214

3 mins

214
---
---
"Hi, mom" Emily hugged her mother, "My Sweetie!" her mother kissed her on cheek and welcomed her. Emily's Dad was very happy on seeing her, "My Lioness is back" he greeted her with a warm hug, "I'm happy to be back home" Emily said happily. Emily was a sweet, hard working girl. She secured good marks in her boards and claimed merit for Chemistry degree in the top most college. She stayed in hostel, she returned home during her summer vacations. Emily completed her Master in Chemistry, and was looking forward in doing her research and secure a PhD. She was the topper in her college. Her parents were so proud of her.
The next day, Emily's Dad bought her a dozen of Green apples, as Emily was fond of it. She saw that her Dad was in good mood and thought to speak about Darren, her lover. When she started to speak, her dad as usual rejected her. Emily was upset about it, her mom comforted her. The next day she again tried to talk with her dad about Darren, "Dad, please listen to me, don't deny like yesterday" but he went out.
Emily stumbled what to do. In the evening the sky darkened and rained. It was a heavy rain and the winds were furiously fast. It was a storm. It was inevitable. Everyone stayed in their homes, The roads were flooded, some trees fell on the electric lines so the power was cut. Emily's mother lighted Candles for brightness. They sat in the hall. Emily's father didn't have a word with her. Emily started to talk to him, "Dad do you remember?..." She talked about her childhood, when she was seven, a storm hit and Emily was terrified by it. She was afraid of the thunders, lightening and howling winds. Her dad comforted her to let go of her fears. Hearing other memories, he softened and said, "My cutie, I always love you" he continued and said that he would give Emily the perfect one in all aspects including her marriage.
Darren was Emily's Professor. He was Charming and hard working man. He was seven years older than Emily, that's why her father rejected him. Emily, took her dad's hand and told him that he had given her the best in everything, and want him to give the best in her marriage too. Darren loved Emily and was truthful to her. He cared her like her parents and decided to get married only if her father accepted him, as Darren was an orphan, he needed the love of entire Emily's family.
Emily's mom also convinced him. Emily's father was sitting on the fence and finally he accepted. Emily was very happy as her dad made a delightful decision. The storm ended after five days. Emily called Darren and informed him that her father had accepted him. Darren rejoiced and Emily's dad began to plan the wedding event for the love birds.