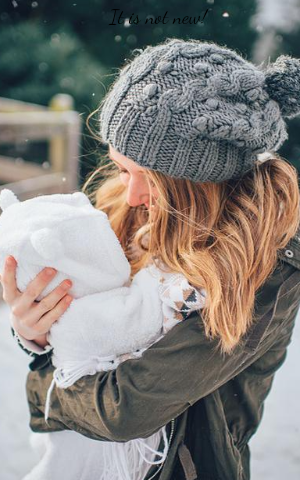 Monica Pathak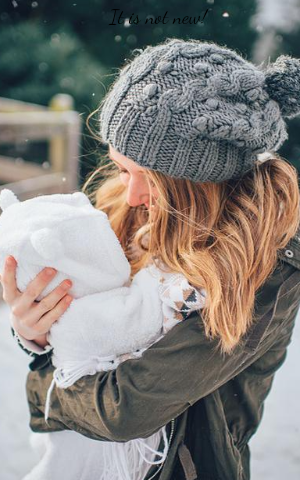 Monica Pathak
It Is Not New!
It Is Not New!


---
---
"It is not new dear," he said.
"The very woman after whom you have been named was abandoned," she shouted.
Janki knew her mother would not be able to handle the fact that her daughter has been abandoned. Janki's in laws resorted to illegal means to know the sex of her unborn one-month-old child, they wanted it to be a boy because the doctors had told them that Janki can become a mother only once. On the day when they got to know about her child's gender, she was abandoned and worse divorced. He said, "I will not waste my money for a daughter who would eventually get married and leave the house. Janki bravely chose to divorce her husband than aborting her child. But bravery acted once but now she was financially clueless and could not live over her parent's moderate-income for long.
A visharad in Kathak, fair-skinned Janki was graceful. But today her grace was nowhere to be seen. No one could know what to do next, her mother was worried about what would society say and her father was confused as to why his daughter is not understanding that she can do this. But he smiles as an epiphany strikes him hard.
As a professor he had that mild temperament the sign of wisdom, probably all professors have it. He starkly remembers the day when he said to his wife Poonam that he wishes to name their daughter Janki, she will be as knowledgeable as Sita was. Janak back in those days empowered his daughter, I will be there for my daughter too.
And Poonam was angry at the old-fashioned name.
"You were destined to be as brave as her," he said.
"How do you say she was brave?" Janki asked.
"Girl, regardless of what you do in life I am proud of you today. You could stand up for the unborn and be a mother. The most respectable profession is of parenthood and more specifically of a mother and you have proved it this time," he stopped for a while and continued,
"Yes, it is not new that feminity has been a victim to the barbarity of insecure cruel men but at the same time, it is not new that feminine gender with its ability to be kind and strong has always risen above unfit manliness. Sita did it back in those days, she was a single mother during the times when a woman could be both kidnapped as a prized possession and abandoned as insignificant garbage of the house. A queen's purity could be questioned and agnipariksha was more important for a husband than the wedding vows.
Sometimes it is absolutely necessary to put other 's needs above one's own fears. This unborn innocent soul needs love and care but you are scared to face the world alone. Back then, ages ago the mighty Ikshwaku clan needed to protect its prestige, Ram needed to protect and uphold the legacy of his forefathers, the kingdom needed a queen whom they could blindly trust and the women in Ayodhya could idolise, the unborn heirs needed a life wherein their bloodline is not mattered of ugly gossips and doubts and at last all the countless Jankis who will be born after her would need as an example to be inspired from. Obviously, Sita had no clue about the last one, but this heroine of Ramayana is indeed a goddess because her deeds are like the north star guiding the females regardless of the centuries they are born in, to know feminity is not about slavery or bootlicking the insensible patriarchs or submitting to the monstrous version of male domination and insecurities. She is a heroine because there can be no Ramayana and Uttar Ramayana without Sita. Although woman after marriage put their husband's name after their name but Ram did the reverse he is known as Siyaram, even his devotee Hanuman would say 'Jay Siyaram'. He killed the Lankan king Ravana for the reason of saving his wife and honour of the Raghu clan and with the purpose of restoring the dignity of womanhood. That time destiny chose Sita to be the bait of womanhood. The next comes Uttar Ramayana, had not Sita stood up for herself in the last moment the kingdom would have never known that their king had created the happiest Ram Rajya for them although his soul was dead inside and that Ram Rajya was Sita's dream, she had asked the king to rule rightfully with all the ideals upheld and the dynasty being respected. So that no one ever questions the dignity of the Ikshwaku clan and the bloodline of its heirs. Yes, she is the heroine of this popular and timeless epic but more than this, she is the goddess because she had the guts to put other 's needs above her fears and doubts. Her fear of how will she survive alone in the forest and the doubt that will the world ever know that she deserves to be the queen."
Well, today, ages later, she resides in Janki's house, and today her daughter Sia turns one. While Janki is busy in the preparations for her daughter's birthday, someone knocks at the door of her house. She receives the envelope from Divine Springs Dance Academy, the best dance academy in Mumbai. They have asked her to join their dance classes as a teacher and have agreed to sponsor her kathak tutorials on youtube. She has received an advance amount which she puts in the cupboard and signs the agreement letter with a smile. She is still scared whether this time her Vanilla cake would be a success or not. But she looked at the amount and smiles, probably she is recalling the phone number of Sia's favourite bakery as a backup plan if the cake in the oven of her house tasted bad.