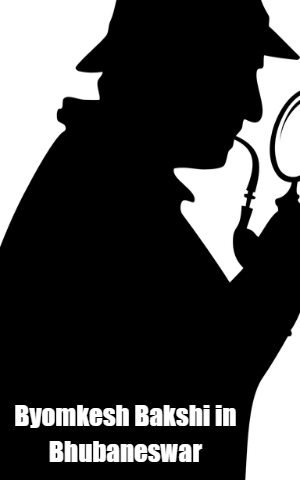 Sovan Mohanty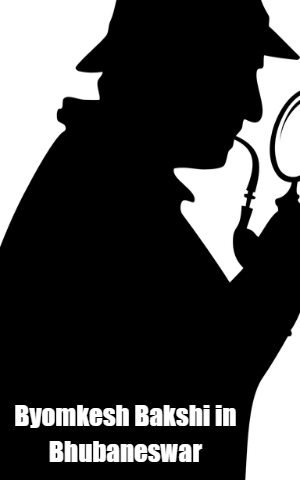 Sovan Mohanty
Byomkesh Bakshi in Bhubaneswar
Byomkesh Bakshi in Bhubaneswar

3 mins

352

3 mins

352
---
---
Byomkesh Bakshi was busy chilling with his friend Ajit Bannerjee. Suddenly the phone rang. Byomkesh picked up the call. then he said to Ajit,
"Lets go, time to find the truth"
They both started took their car and started to roll towards their destination that was Howrah Maidan. reaching the crime spot they saw that the police had begun its investigation. they both entered the crime spot and had a brief conversation with inspector. it was found that the body of the decesased was burried under the ground upto his nose only his eyes and head was seen. when the started to dig out the body they all were stunned. the rest of the body was just a skeleton.
"Byom, how is this possible. This..."
"wait inspector..!!" Byomkesh halted the digging. he examined the half-burned head
"he has been burned by acid, he is approximately 40 years of age. he is not Bengali."
"Byomkesh how did you know this?" Ajit asked
"See Ajit, these burn marks, they are acid marks. seeing his hairs and skin I think he is of 40 years. and not being a Bengali there are some parts of skin unburned where I can see some other language written and it is definitely not Bengali."
Soon his body was sent to the forensic lab.
After a few days, the DNA report and other reports came where it was discovered that he was electrocuted. It was also found that the tattoo was written in Odia. Byomkesh and Ajit soon set up to the Capital of Odisha, Bhubaneswar. After their arrival, they set off to a local police station. they met the police inspector and discussed with him about the case.
"Byom, are you sure we can find some clue about him."
"Yes Ajit. lets visit the tattoo parlours of the city."
Soon they both were romaning the streets in the streets of Bhubaneswar searching for Tattoo parlours. Finally after a long searching and interogation session, they reached the tattoo parlour, where the tattoo was made.
They both found that the victim's name was Mr. Hrushikesh Rath. He was a famous businessman. Byomkesh doubted that the murder was done for his property. Soin he set out to the house of Mr. Hrushikesh Rath. Upon reaching there, Byom and Ajit got a huge shock. Hrushikesh was standing infront of them with his family members. Police was called. They took the blood sample of Hrushikesh and his ailing mother.
"Let us check the DNA reports."
when they checked the DNA reports they were shocked to find that the DNA of Sarla Rath the mother of Hrushikesh Rath and the DNA of the victim matched, then it was found that Hrushikesh had a twin brother named Rishikesh. Thus finally Byomkesh got the real culprit.
He entered into Hrushikesh Rath's house and said,
"We have found the culprit."
"Culprit!!! but why there was no murder in our house or any of our relative."
"It is none other than Anita Rath, wife of Rishikesh Rath, the victim, who killed his own husband in order to capture his whole property."
"No this is a lie, I haven't done this. You all are framing me."
"Then how come your earings were found in the crime spot in Kolkata. You have been caught.
Now you can't escape."
Finally, the police arrested Anita and thus he was put behind the bars and Byomkesh once again returned to Kolkata, waiting for some other cases that will help him overcome his boredom.