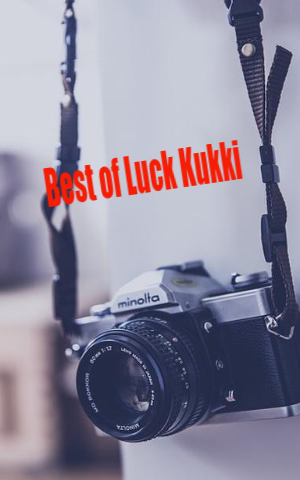 Sovan Mohanty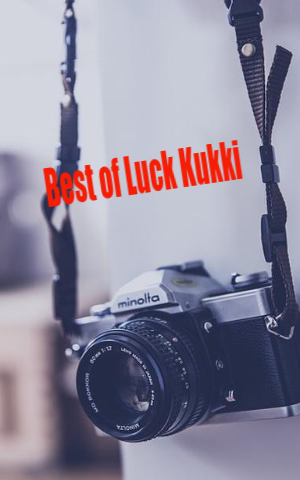 Sovan Mohanty
Best of Luck Kukki
Best of Luck Kukki

4 mins

273

4 mins

273
---
---
This story is the based on my all time favourite comedy series Best of Luck Nikki. I couldn't publish it yesterday due to some technical glitch. so i am publishing it today.
Avtar, Himani and their kids welcomed their new sister, Kritika fondly called Kukki. Avtar was delighted that finally he had equal umber of sons and daughters. When Himani entered the houise in style and said, "I am a star now"
"Dolly replied, "Maa, you have said this the 100th time. Now please stop."
"What are you telling Dolly you are talking to a star." Himani said proudly dancing.
Nikki sighed and went, grabbed her video camera and started recording her video diary.
"Welcome to this mad family Kukki, I am your elder sister Nikki. Let me introduce your family to you."
Nikki starts to introduce every body one by one.
Sunny says "Rohan Bhai, where is Bobby?"
"Oh god! BOBBY!!!"
"See, your Rohan Bhai has once again lost the baby, be careful if loses you then only god can save you"
Suddenly there was a call on the landline. Dolly picked the phone. It was from Bua Dadi, she congratulated Himani and said she will come tomorrow to see her Granddaughter. Dolly announced it to everyone. Everyone cheered
Roli aunty rushed through the door into the house
"What is happenings on your house. Why there is noises too much. You all breaking my dearest deep sleep."
Nikki recorded this in her video camera and said,
"See Kukki, this our mental, I mean lovely neighbour Roli Aunty. Her English is as usual the worst in the whole world."
Riya came and signalled Sunny. Sunny slowly slowly slipped away. They both head out for a date. Nikki kept her video camera and went near Kukki. Roli Aunty also saw Kukki. She was mesmerized.
"Oye…. Such wonderful thing, this child of yours Himani is the most beautiful child. I loving to see it."
Just then Kukki vomited on her.
"Hayee… I knows this. She is also the one just like the Chotta Shaitaan. I am leavings. No one will calling I to this house again. Understands??" Roli Aunty sniffed away.
Himani and Avtar burst into laughter. Dolly's phone rang. It was a call from the Bombay Film Institute. After a brief talk. Dolly announced that she has to leave for Mumbai tomorrow. Every one got sad. Even Kukki cried listening to the news.
"Awww… Don't worry Kukki I will come to meet you every month.
The next day, everyone bade Dolly a goodbye and she went to Mumbai. After a few days, Rohan announced that his mobile food van has been a huge success. Avtar was delighted.
"Rohan, how much was your profit today? It must be over some thousands or 50 thousands…. Excellent Rohan!"
"No papa, We made a profit of 50 rupees… Yeahh!!!" Rohan started dancing.
Avtar was speechless. Himani came in and said,
"Avtarji why are you standing like a statue and Rohan is dancing like mad?"
Avtar fainted. Sunny and Riya were talking over phone, just then, Kaboom!! A small blast was heard over the phone. Roli Aunty's scream was heard. Riya disconnected the call. After some time the notification bar of Sunny's phone lit up and there was picture message of Roli Aunty her hairs frizzled, her face blackened as if she got a terrible electric shock. Sunny laughed a lot.
In the evening everyone sat together, they all were missing Dolly. Soon there was a video call from Dolly. Everyone greeted her.
"Hi everyone"
Himani said, "Dolly what happened there is everything ok have you reached safely. Did you ask any one about Himani Singh…. Forget it they might not have as I am so popular that they might have recognized you as the daughter of the world famous Himani Singh…"
"Maa, calm down…. My friends are here.."
Let it be Dolly… I"
"Maaaa… do you know Ayan was in the same flight as mine."
Dolly began describing her day. Nikki opened her camera and said. Kukki this was your first day in this mad family. It is my suggestion never take the name of stardom in front of Mummy"
"I heard it Nikki. Your punishment chair is ready. Go and sit."
"Oops."
Himani takes the camera and says, "mummy se panga mushkil he nahin namunkin hai"
Everyone says "Best of Luck Kukki!!!!"