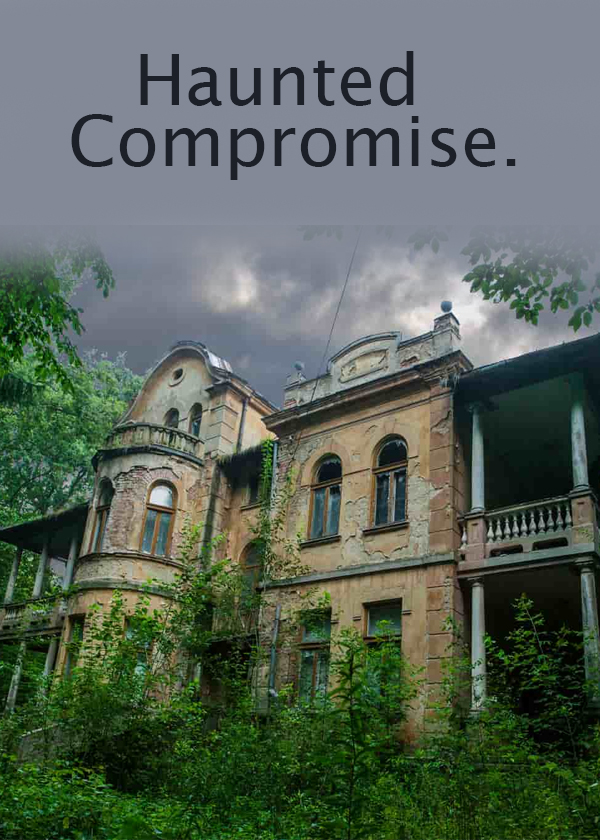 Mona Sharon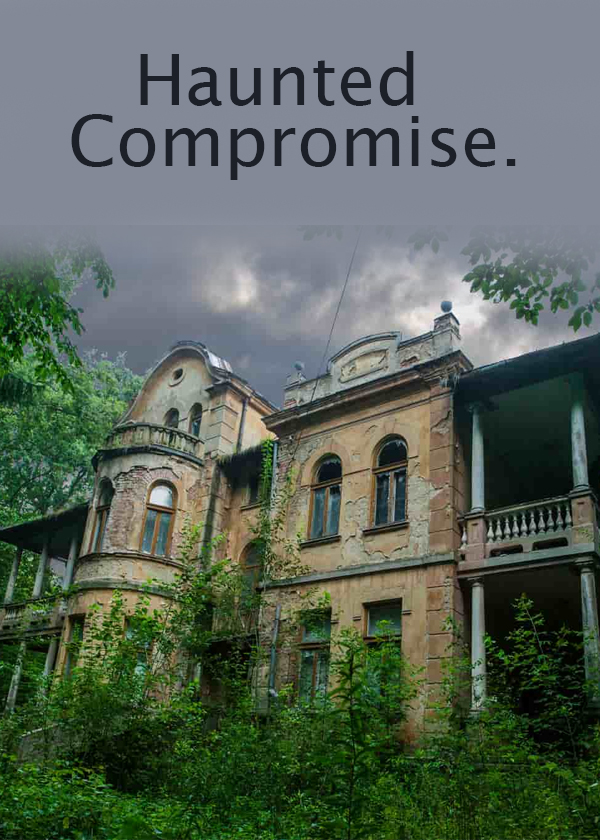 Mona Sharon
Haunted Compromise.
Haunted Compromise.


---
---
Sanju was a good businessman in real estate. He used to buy and sell lands. One day he got a very good offer of buying a well-furnished Bungalow in very less Amount. It was a beautiful Duplex with 6 rooms and 2 Big Halls. He planned to shift with his wife and 4 kids.
All were happy and were planning for the setup of each room. It was the first day, everyone went to their rooms to sleep but was feeling uneasy to do so, it was new so Sanju took a big carpet and put in the hall and said that they all will sleep together till everything gets organized.
At midnight 3 Sanju's wife wakes up and what she sees was shocking, there was water everywhere and the carpet was floating in water and so were the kids, all woke up and they were wet, the mattress was wet , they saw that the tap is open in kitchen, she goes and closes it and asks the children, who kept it open. Sanju said that maybe it's new to them, by mistake anyone would have kept it open. They did clean everything and the other day slept in the hall again. Sanju's wife went to washroom at 2:00 midnight and while she was closing the door to come back from the room, the shower tap got opened and she ran in the room and sat quietly and was thinking what was that and then she again went to the washroom after 10 minutes and the tap was closed. She feels something went from the washroom to Kitchen. Then the kitchen tap got opened, she tried calling Sanju but her voice was not coming out from her mouth. She just got unconscious and lied on the floor.
In the morning she tried saying all to Sanju, but he thought due to a lot of exertion she is hyper, she will be back to normal in a day.
Next day, she heard the laugh of her youngest kid who was playing with the sync tap. He folded his hands and said "Open Open" and the tap got opened, then he said "Close, Close" and the tap got closed. She shouted, "Tejuuuuuuu, what are you doing"?. He laughed and went to his room to Sleep.
She cried a lot and called Sanju immediately to rush home and explained in detail all the experiences.
Initially, he tried to ignore it and while they were talking to each other he heard a cooker whistle and tap opened in the kitchen, both went to see in the kitchen, but there was nothing on the stove but the tap was open. He said," they are giving us an indication of their presence, just ignore it, I will call 'Babasaheb' " and went out.
Babasaheb came home with Sanju, he told some mantras and said," It is their house from years and you interfered and came in their life, they are saying they will not leave the house, instead you should leave, or else they may harm you".Sanju replied," I cannot vacant this house at this time, I need some time to think on it, I have invested a lot." Babasaheb told some mantras again and said," They are ready to compromise with you guys, they are a family too. You just don't bother them and they won't too. You leave the top floor to them and close the top entrance. They will stay up and you don't use the upper area of the house. If you agree, give us an indication"
Sanju said," Yes, I Agree".
Then Suddenly all the taps of the house got open, close, open, close, open, close.
Babasaheb said," They agreed too, Seal the door entrance of top floor, you all will be happy"
After that everything was normal in the house……….
******Dear Reader, Did you face any unusual thing in your life? Comment below and let us know********