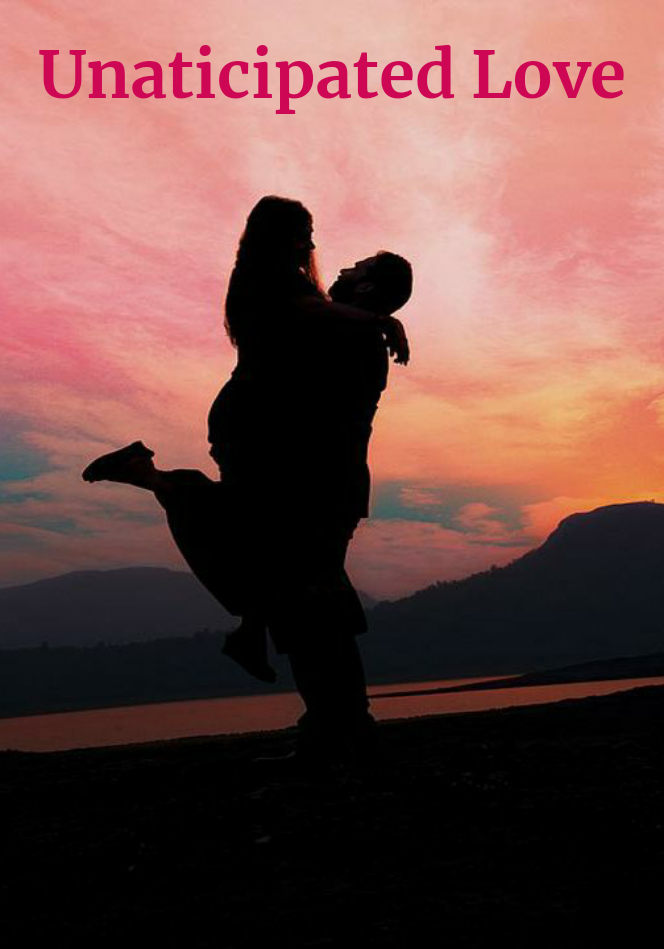 Lovely Ruth Suruiz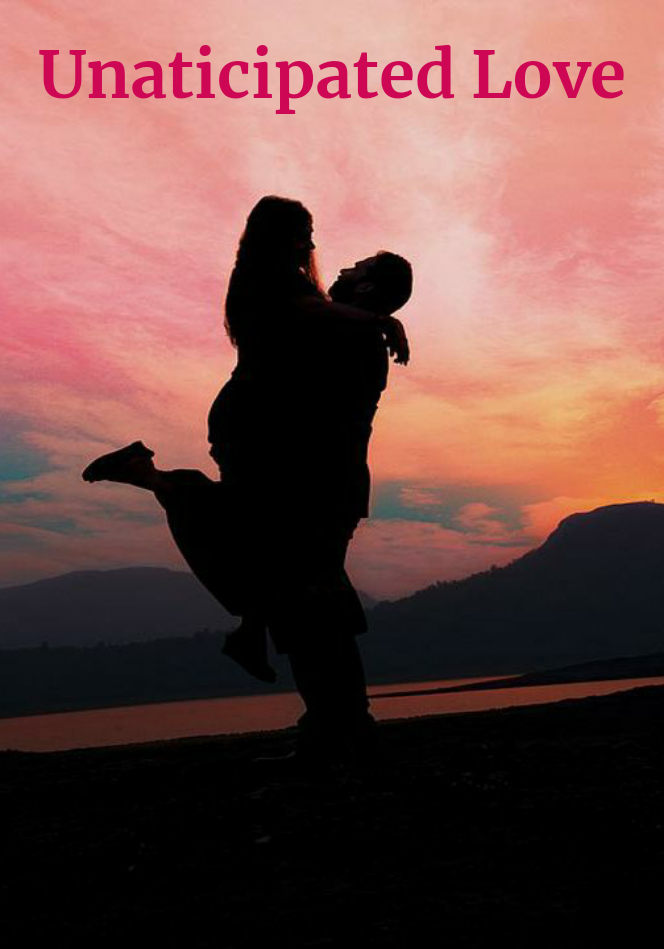 Lovely Ruth Suruiz
Unaticipated Love
Unaticipated Love

24 mins

184

24 mins

184
---
---
Chapter 1: Meet Her Boyfriend
Althaea Cassidy's POV
I startled when I heard knocking from our maids at the door of my bedroom so I stood up hurriedly.
"Mam Thaea your mom and dad is calling you to eat breakfast!" maid shouted out of my bedroom.
"Kindly said I'm coming." My immediate answer while still lying down in my bed and facing the ceiling of the room.
It's have been two weeks after Zen and I had met. Still a long time for the decision we have made however it is fresh on my mind and also hard for me to admit the situation between us. What did my sister doing to the point she was on accident. If Athena was careful to herself and could not swayed by her emotions, my boyfriend and I were together.
*Disgusting*.
Some minutes later I got up to bed and hurriedly stood up and have worn the slippers. I have decided to prefer to wash my face first before eating my breakfast with my parents.
"Good morning Thaea." Mom and Dad greeted me with a smile while busy chewing food.
"Good morning too." I have no desire to answer them because until now I'm not feeling good with what happened.
"You will have to go in a botique later where I have sewed a dress to you for the dinner tonight with Greige's parents." Mom reminds me but my forehead furrowed.
"Why mom? I have more dresses there which I have not yet worn. You buy a new one?" I immediately complained to her.
My mother is into fashion same with my twin sister unlike mine which is not important to me wearing an elegant dress. Simple and presentable outfit is enough for me.
"Thaea what is the use of money if we will not spend it and hide in the bank." My Mom argued.
"It's not suitable for beautiful like you to wear old clothes. You'll meet you sister's boyfriend that's why you must wear a dress the way your twin is." Dad agreed with Mom.
I have forgotten that supposedly pretend as my sister. *What a trouble mind.*
"Ok Mom and Dad." Indication that I have agreed to what they said.
After we have the conversation, they also stand up to prepare and fix themselves before entering the office.
"We should go now, Althaea, we are getting late for the meeting at 8:00 AM." Dad said while busy wearing his suit.
Mom was wearing her sandals and she took the shoulder bag in the sofa.
They kissed me both In my forehead before they bid goodbye and go outside Into our house. When they left, I immediately went to my bedroom.
So I thought to open a laptop then there was video suddenly popped out and I saw my bestfriend from Manila, she is Ginger Penelope Ricafort. She is also one of my bandmates. Yes we have a band and we sing when there is a freetime from work. We also do it as sideline too.
I am the 2nd vocalist while my boyfriend Is the main vocalist of our band and the rest are the musicians and composers.
"Cas."She exclaimed. "You seemed very serious".
"It's not easy for being away from my boyfriend nah. You are so irritating!" I pouted my lips to my bestfriend.
"Oh I am sorry. What are your plans by the way?"
I sighed, "Of course I'm pretending as Athena." Replied with my rolling eyes.
"It's complicated bestie especially you are both very different from each other, right?"
Yes, we have lot of differences with my sister. As I said earlier Mom was absolutely inclined to fashion and expensive things, shopping here and there.
In the contrary, I'm not luxurious kind of woman but wise to use money for essential things. I'm just simple the way I dress and behave in front of people distinctively from my sister which often put some jewelries in her body. She is really a sophisticated woman I know.
"I needed to be on it because have no choice at all. I do not want to lose all my parents properties for just selfish decision."
Even though these are not my mistakes still need to accept and deal with the situation. I will not leaving my parents in this time they need to save the company. My love and concerns are here and it would never lost. I love my twin that's why still worrying about her.
I was just smiling at my bestfriend.
"You're really a kind person bestie and I am very lucky to have you as my friend ever."
She said with cheerfulness on her voice.
So I was just a bit laughed at her reaction. "Is it your day off today?"
I want to divert the conversation because it might lead to drama session. I was very weak when it comes to this talk.
"No bestie. I'm in duty now. Don't worry no one can notice me here."
"Oh Gin you must know it is prohibited tzk. If I am there I will scold you for doing that." said with disagreement on her actions.
"You are authoritarian though. It's my first time to do this." She reasoned out to defend herself.
"Alright. I will go back to my work now because Ma'am Crystal is coming here in office."
Afterwards she waved goodbye next for shutting down my computer.
When the conversation ended, I took a bath and fixed myself before I went to botique where my Mom said to me.
A few minutes, I got the dress and paid in the counter and quickly walked straight towards outside the store. I just strolled around for awhile.
Soon after that decided to go home for preparing myself which will gonna be act this evening. Need more practice about how I portray as Athena to her boyfriend. It feels like I am nervous for what may happen later.
It is already 4:00 PM in the after yet do not get rid of what will I gonna say in front of them.
Ugh I hope I will do it. Take my breathe first before wearing the dress which my mom have chosen. Followed by putting some makeups that unexpectedly pop something in my mind when we were in high school.
Thick when Athena put make up on her face that really appeared attractive. My sister also loves color pink so she often use pink lipstick instead the red color.
Next I just looked up to myself in the mirror and see Athena's reflection instead of me. Figures are exactly my twin which said to be sophisticated female creature. I hate myself.
After preparations, I went outside my room and saw my Mom and Dad were probably waiting for me. They looked amazed to my aura down to my outfit that Athena Zerene looks like.
"Wow you seem so beautiful Thaea and you look right as your sister." Mom commented with the fake smile on her face hidden her loneliness for Athena.
"Yeah honey so we do not have much trouble about the company because Althaea will potray as Athena. It's no longer problem to Greige." Dad added and smile like my Mom that hide his loneliness too.
"Now let's go. We might catch the dinner meeting and they probably waiting to us." Mom commanded.
We went to the car then my mother and I seated in the backseat while Dad was next to Uncle Kevin our family driver.
The trip to a restaurant reached fifteen minutes where Athena's boyfriend reserved the place this afternoon after he arrived from U.S.
I have no idea that her boyfriend show up if Dad did not mention his arrival. What typical boyfriend he is? He would not sending any messages that already returned in the Philippines. I've just been disappointed to his attitude of being like that.
Although we are both busy, Zen and I did not forget to make a conversation between us. He was always there to update mine even without load still have his way to have a communication with us by using facebook. I don't know what does my sister like to that guy!
"We're here." I just stopped thinking when Dad suddenly spoke. We are down then walked in the restaurant that Mom referred earlier.
The Diesma Que is the name of the restaurant and also according to the research this is one of the most famous in Albay.
(The place is just fictional because I just wanted to become unique in your eyes.)
It's ambience is very nice because I see the decoration seem attractive to the surroundings. Woodened hairs and tables have also nice designs with combination of the colorful lights.
This is very different from Manila that I've visited before. Busy touring of my sight around, we got the place where have been reserved for tonight. Dad the first one who take a seat followed by Mom and I.
"They're here." Mom suddenly breaks the silence when she reads text message on her cellphone.
I stared on her for a moment and bow my head while playing my fingers because of nervousness. Waiter came asked for our orders. Dad only choose to get drinks.
"Good evening Marcela and Enrico." My father said as they come and make me surprised.
They kissed and hug to each other next to mine. A few seconds my stare turned to this guy.
"Good evening ijo." Dad greeted with a smile. "You may now take a seat." with formality.
Waiter approached us and he gave menu list. I have also looked for a meal and suddenly came to my mind the shrimp tempura but I remembered this kind of dish is not my sister's favorite.
I can't avoid to stare on this guy while selecting food I will order. All I can say that man is not same with Zen. After awhile just came to the menu book.
Twenty-minutes the food was already served and suddenly looked to his dish he chose, the pasta. Didn't think that I am pretending now in front of them.
"You appeared that you have changed your skin complexion". Greige's mother compliment.
Gazing to my parents is a sign that I need their explanation.
"I have always going out to feel something new in outside." My alibi though. Athena has brighter skin than mine.
"Ah I see but good to say that you already changed your routines. All I know that you often stay at home and mall." She added.
"Yes true." Nodded my head shown that I felt shy.
"Athena is even better now who really prepared our son's come back." The woman said with happiness on his voice while teasing this guy.
"Mama." Greige spoke as he refused to her mother.
"Why you don't try to look at her proving I am right?" She repeated what have said earlier.
"It's been a long time that you didn't see my daughter for the reason why she looked new to you." Mom suddenly explained because I don't know well how to justify myself.
I just observing now while they talking about business yet chewing my foods.
"You're seem quiet at this time." He whispered to me.
I was little bit startled. "Really?"
*Why are you so astonished, Thaea? Don't be silly to your words and reactions.*
"Nope, I am not quite interested." I spoke thereafter his smile fade.
"Really?" He wondered. "You're not like that very silent when you getting with Mama and Papa together." He said in serious tone.
"My mood is not good perhaps."My short reply followed by getting the attention of my parents and also to Uncle and Auntie for a little to have permission to leave for necessities.
I had stopped when Greige touched me on my arm. "I'll be with you." He insisted but I declined.
In fact, I'm not feel urinated however just needed to breathe because of my system now pretending to be my twin.
I have realized that barely hard to pretend of being other people. I sighed is that emotion I feel right now.
When I see my reflection in a mirror I can't help examine my whole self. Striving to imitate as Athena for the sake of our company. After ten-minutes I interrupted inside when I saw Greige standing next to me.
"Why you took so long?" He seriously asked the reason Greige came near to me.
"Just fixing myself." I tried to explain.
"You do not need to do that. You're already beautiful in my eyes, Thena." He intensively looked at me while touching my hair beside my ear. I hesitate to stare because he would probably know about my intention.
"I am sorry if I didn't tell you I was home after my arrival from U.S. I am tired enough to say that's why I had forgotten."
So is it his only reason he was busy? So you really don't know about how her girlfriend doing? So he might be his fault why my sister was on accident.
"We better go back." I just said then he followed.
"Oh why did you two took so long?" Dad asked us.
"We have just talked something." Greige answered the reason that Dad stared at me.
"Yeah we just talked." I agreed what he said.
It's 9:00PM when we decided to go home. I feel relieved.
"Thena I know you're mad but this time I'll try my best to get back I promise that."
"OK." My short reply to him.
"Thena, let's go." Dad so I left my boyfriend my sister's boyfriend and I just had him as farewell before going a car.
Chapter 2: Date
I'm in the kitchen now with maids and just finished helping them cooked our meal for this lunch.
"You're really the Thaea we have met before. You still haven't changed." Yaya Helena smiled at me.
"Because Thena doesn't like us." added Sandra who is one of our maids here and about two years gap from our age. "Pretty puffy." she lowered her voice the last thing she said.
"You must eat first Ma'am Thaea and we are heading later." Erika replied timidly.
"But ….." they didn't let me continue speaking.
"All right my dear go first. Don't mind us anymore." Yaya Helena explained calmly and I just nodded as the response because I don't want to force them to accompany me join eating.
I closed my eyes first and then started praying.
"I really missed the meal here cooked by Yaya Helena which is really delicious . "I commented as still munching on the dishes she had made.
Yaya gleamed.
"Why don't you choose to stay here instead to live in Manila, my dear?" She suddenly asked so I stopped eating.
Yaya's voice was mixed with worries so I couldn't help but I fondled by what she said.
"I'm more comfortable there compared here after all my parents always having their attention to Thena. She has also brighter skin than mine, smart, beautiful and sophisticated woman that they can be proud of."
"It's not like that Althaea. Your parents they both love you." Yaya said again while she was still watching me eating.
"We weren't treated equally, so what's the reason for me to stay here. If nothing had happened to Athena, I would not go back here without some reasons."
For a few moments, Yaya Helena's cellphone rang and she looked at me.
"Jestoni." She said while pointing at her cp.
"Sir Greige is said to be here." Yaya whispered.
My eyes just widened in shock when Yaya said that Greige was here. What does that man need.
It's a good thing we have a guard outside because Mom and Dad forbid anyone to enter here lightly. You have to ask permission from Yaya Helena before you can step on this mansion.
"He's on the way." Yaya said softly to me so I hurried to finish the food.
"Why he is here at this time? " After eating my lunch I already tapped the water from the glass.
Soon I heard footsteps coming towards the kitchen.
"Hi mi cielo." Greige greeted me and Yaya Helena too same to our maids. "Good afternoon everyone."
I showed him my confused look. "We will go somewhere. Move faster."
I stood up then dare to ask," Where are we going?" Instead of answering my question he suddenly pulled me away from the dining area.
He stopped walking when I spoke again "Please wait Greige. I just wanted to know where we're going?" I just saw him moving straight to my room so I quickly chased him.
"Get ready and pack your things you need." He ordered." I'll enter your room now with asking one more question. "He said with a sneer so I stopped already.
"I actually have your parents permission earlier so you don't have to worry about anything." He added.
"All right, I'll get ready. Please wait for thirty-minutes. "I just said.
"Ok fine but you need to be hurried because maybe the night will catch up with us on the way. "He declared while still glanced at me in the eye before he walked down the stairs.
Exactly thirty minutes passed when I closed the bedroom door. I was almost shocked because this crazy guy was already behind me and voluntarily grabbed the knapsack and followed him.
"Where are we going? Maybe my question can be answered now." I insisted.
"We're driving to Haraya Beach Resort." He replied directly as he gaped to me through the mirror so I avoided his eyes. I didn't say anything after.
"Here we are." I just woke up when I heard Greige's voice, I was momentarily blind and I read the sign where the name of the place could be read.
The woman took us to the designated rooms and then handed us the keys.
"Take this one. You and I on the other side." said Greige and I precisely nodded in response. He opened mine at the same time carrying my my stuffs hence he handed me a key to my room.
"Here's your key. Just call me on your phone if you need anything." He instructed me and answered YES to him.
"Ok mi cielo." I tried to my imitate Athena's tenderness using an endearment. I have no choice but to do that eventhough deep inside I am disgusted. He smiled and approached me.
"Don't you know I'm glad for what you said to me? Hopefully you'll forgiven me so I also invited you here to make up for you." My eyes blinked.
"Ok I understand that." I replied with a smile.
"It's nice that you believe me now. You used to be always scolding and hurting me because you thought that I was dating some women that's why I didn't pay attention to you."
"You go ahead and take your rest first. I know you're tired from the trip too." I diverted the conversation while still strained smile on my lips.
"All right, rest well." He walked away and I closed the bedroom door as well. I placed knapsack near the bed then sat down on the bed and leaned on the headboard.
I didn't realize that it was already six o'clock in the evening when I saw the time on the cellphone. I first chose to stay lying down while looking up at the ceiling and relaxing.
In the middle of my thoughts, I was just annoyed by a loud knock from the door. I hurried over and heard Greige's voice.
"Why you took so long?" he said in serious tone.
"I just woke up." My instantly reply with one hand on the sense.
I was about to speak when he suddenly pulled me out of the room and it automatically closed.
Then he took me to the place where the food was ready. I was exhausted by the meal that was already served around. I felt hungry.
"You may now take a seat mi cielo." I just bounced and followed him.
"Do you like it?" He immediately asked while he was staring into my eyes.
Literally don't know but I felt like something in his gaze so I avoided him. I'll never fall in love with Greige even if his appeal seems strong. It can't happened.
"Is that how you really love me?" I almost choked when I heard him speaking that made me came back to trance.
"You're feeling. Nope."
What a joke. He thought that I was dreaming about him.
"Don't deny it. You're really even better more will fall on me out of my wealth and good looks."
"Oh no, Greige is that how you think of me?" my sarcastic laugh. "Aren't you ashamed of that?"
"Hahaha mi cielo, Athena." He laughed.
"You're vain." As I whispered in disgust to myself but he still heard it.
"You just can't admit it." He was still laughing with his statement.
"Your self-confidence is too high uh?"
"Why isn't that true are you head over heels to me? "
"No." I couldn't help but answer so suddenly his smile disappeared from his lips.
"Why? Is there anyone else?"
"I notice that you seemed cold to me. You don't looked interested when I teasing you." he said sadly.
"It's not like that. I'm just shocked, ok. I am sorry."
His cellphone rang so he stood up and walked away from our place for a moment. Maybe it's about their business again.
Is this the day with my twin right? Why he still replaced that work from this evening.
Five minutes later Greige came back with a cold expression now on his face.
"Let's eat." He said directly and I just obeyed.
I broke the silence between the two of us again.
" Who is calling out? "I asked.
" My secretary." His answer was short and I usually agreed. I have no intention to speak again after that.
"Mi cielo?" I whispered. "I'm sorry for what I said earlier. I don't intend to hurt you. "
Ugh what am I saying? Isn't awkward that I love someone else but I was supposed talking to him like this.
I have to apologize for what I said. It's merely hard to pretend to be someone else so that it suddenly comes out of my mouth.
He looked at me and stood up in his chair. "Let's take a rest now and see you tomorrow." and walked away from where we were.
Despite, I still wanted to know a lot about my twin why she ended up in the accident. Thinking about her that while I am heading to my bedroom.
Chapter 3: Beach Resort
As I was walking, I saw a teenage girl singing while playing the guitar so I approached her and stood aside.
"Can I sit down?" I pointed beside her and she immediately nodded at me and continued singing and playing the guitar while just quietly watching her.
When I was in a daydreaming, I didn't realize that she had finally finished singing and stopped playing her guitar. Thus the girl caught me so she handed that guitar to mine.
"You can borrow this, Miss because I'll go to my friends over there." As she pointed out her friends who were paddling in the sea.
I have hesitate to accept that right away because I'm even more humbled.
"Alright don't be shy. Take this. " She begged me and I didn't do anything but take the guitar.
"Just wait for us when we come back. The guitar might be lost if we just leave it here." The girl explained then she stood up and walked towards the seashore.
I just started to sing a song that Troezen and I were always doing. It's last for a minute until it came to an end.
"I didn't know you were singing." I was just surprised and turned my back when I heard that voice.
My eyes rolled when I saw him.
"As far as I know you inclined to fashion designing." He added then he sat next to mine while I was still restless.
Thena also knows how to sing too however she's not really interested in the field of music.
"At least this song is relaxing me sometimes." He commented.
"How about our theme song. Can't we try it?" He suddenly questioned me so I instantly agreed.
"The blend of your voices are nice, it's thrilling." There is someone commented whom one of a friend of the girl who owned this guitar.
"You two have chemistry as we are watching you in the distance." The other girl who was also her friend who has spoken.
"Is that so? Well, thanks." Greige suddenly groaned.
"Here it is hehe." As Returning now this guitar to the girl. "Thank you too." I said to them with a smile.
"You are welcome, Miss." It was a happy reaction came from her.
"All right. We may go now." Before they said to us a goodbye.
After eating breakfast, we decided to hang out on the beach for a while. We held our hands to each other while walking. I couldn't help but I have to. I was just pretending so I had to deal these everything and wait until Thena had woke up.
I sat down and he did the same.
"So beautiful watching the sea, isn't it?" He said while still his eyes are on it.
I glanced at him once. "Yes, it's relaxing." I agreed while yet staring at the rising sun.
"Sorry from what I did to you last night because I'm such a moody." Greige spoken as he stared at me again with smile on his lips.
"It's ok mi cielo I understand. You're just tired at work!" I answered him calmly.
He approached me and held my hand. "Thank you. I thought you would fight me again like before that I didn't give you a time." He said while still have my hand to him and we were glaring to the small wave.
Our faces were so close to each other and he could almost touch his lips to mine but I stopped.
I can do everything except that thing. I will not try to have that mistake against my sister and to my boyfriend. He just smirked when I already stayed away from him.
"Are you still sulking?" Greige quickly asked after he turned his face away from me.
"Not at all." I'm just dizzy.
"Why don't you kiss me?" His smile suddenly became mischievous which really startled me.
I was left speechless into my reaction, "Not that much."
"You know how cute you really are when you're so annoyed. I like it." Along with the crazy tone on his voice.
"Let's swim." He immediately said as he pulled me the reason I couldn't respond.
"Get ready and wear yours quickly." He ordered then he let me enter into my room and so did I.
I closed my eyes and thought that short jeans were matched . I'll just just wear a shirt. I quickly went up to the bathroom to get dressed.
After fifteen-minutes of preparation, I took a deep breath and opened the door. I was surprised when Greige is already waiting. He stared at me all over.
"It's good to know that you didn't try to wear a swim suit again. Formerly you are so daring and now you seem better." That's what he told me and I feel relieved.
"I'm glad that you followed me what have I said to you from seven months ago." Greige held my arm and we left the hotel for a moment.
I just finished diving under the sea ​​with him but when I went down and noticed that he wasn't there yet. So I couldn't help but find Greige. *Where did that crazy guy go?*
"Are you looking for me?" I was so shocked that he suddenly appeared behind my back and hugged me tightly. I could feel his breathing so my body hairs immediately arose.
I faced him slowly but brought his face closer to mine and almost kissing me. I quickly turned away and just stepped from him to get up for a while.
"Is there any problem mi cielo?" he raised a question
"None." I shivered as my answer.
"When I would start kissing you are keep avoiding me." Now his voice seems serious.
"I'm uncomfortable Greige." That's all I replied while closed my eyes.
"Where do you want? Inside the hotel? Just tell me I will not refuse." I was stunned when I heard that from him.
"I'll go ahead." I said that full of annoyance inside.
When I arrived at the hotel immediately closed the room before going to the bathroom.
A few minutes passed after I showered, I took a fairly large size purple t -shirt and black leggings with flowery printed on it.
I was about to turn on the TV when I heard a knock from the door and try looked of who is it. I took a deep breath before I opened it.
"Here I bought our lunch and we can just eat here." He said while heading to the living room.
We just ate quietly because no one wanted to spill the conversation between us.
However when we started eating the dessert, Greige broke the silence.
"You know there's something has changed about you. I remembered that when we met at the restaurant from just arrived from U.S. you treated me a bit differently." Greige continued.
"It's not like that mi cielo." I was accompanied by endearment they are used so that it could somehow protect the situation I have right now.
He smiled after holding my right hand. "But can't you give me a try?"
"Greige." I just mentioned his name because I really don't know what to say.
"I've been in America for a few months and busy with work so it's time for the two of us to have this." He was still uttering but I slightly backed away and just go to the kitchen to get some water.
But I feel nervous now about what will happen next.
"Hey mi cielo." I was surprised when he abruptly hugged me from behind. I could feel his hot breath again. I just gave him water to stop as well.
I was about to walk towards the living room when Greige suddenly blocked my way. He walked closer to me until I was surrendering that supposedly I have no escaped against his arms.
"You can't get away from me Thena." He said with his crazy smile.
"Greige, can we please stop this now? Let's just watch a television." I begged him but he didn't listen to me and unfortunately brought his face closer to mine gradually.
He just stared into my eyes down the lips that made my head moved to the right but desperately till he touched my chin to face him again.
I did nothing yet sculpted my whole body in that system until I did not withstand that we already kissed.
I don't know what to do either pushing him away or just let him do what he wants. Have no choice but I should let this happened.
Nevertheless I don't know how to respond because this is my first kiss so I just obeyed what he was doing.
"You are blushed mi cielo."
What are you talking about? Am I blushing? It's Impossible so I tried to look at my face in the mirror and saw that I am really blushing.
"We have watched T.V now." He invited while I was still dumbfounded from what happened.
"Hey Thena are you alright? " I didn't notice that he was there now in front of me.
"It's like you have just kissed for the first time uhhh. Your reaction might be you regret it." He smiled but I annoyed therefore I attempted to throw away the pillow to him.
"Thena, I am just teasing you." He said with a mischievous smile.
"Do you want to kiss me again?" Greige chuckled so I stopped and just sat down to watch TV.
The next day we toured the whole resort and we have explored a lot about the place. We both enjoyed on there so somehow I forgot about the awkward moment last night.