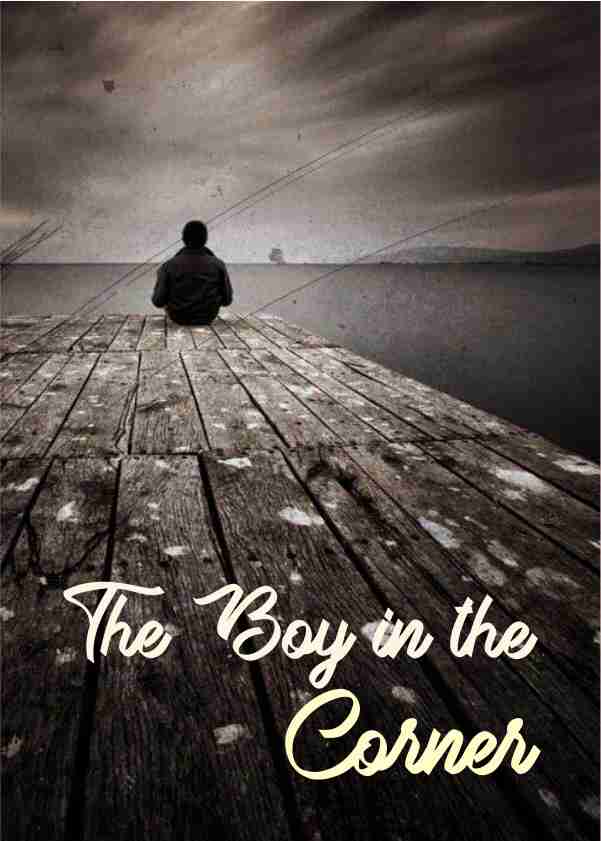 Shivam Gupta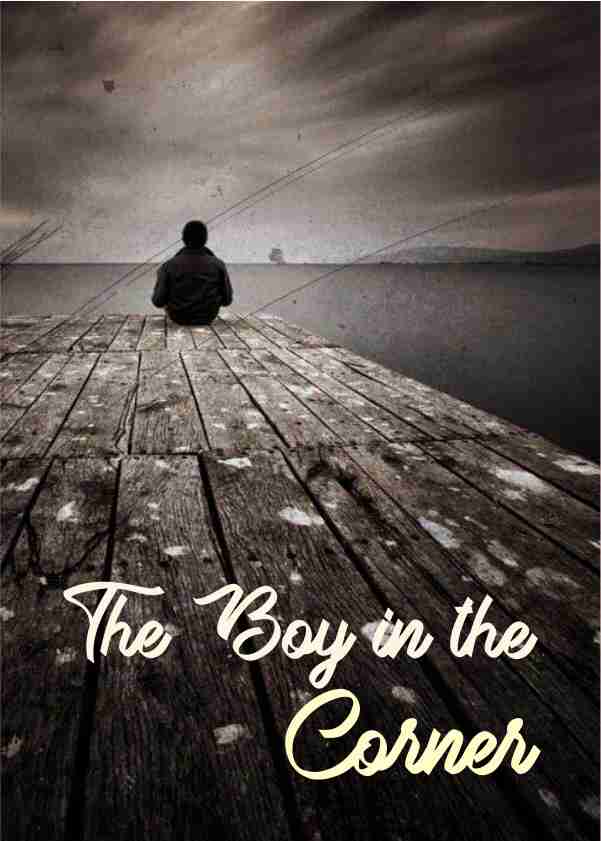 Shivam Gupta
The Boy In The Corner
The Boy In The Corner


---
---
Going to School was never fun, it never was and it would never me for me at least. This is an obvious behavior of us when we are kids right? Maybe we miss those school days now but literally hated our that life then. My school story is not same as one can expect. Although, it had boring buildings, substandard classrooms and a cumbersome library where the books were not kept but rammed. A lad next to my house named Ricky was from the same school so we usually used to go together. One day while returning home, I noticed a pale dark skinned thin boy looking dehydrated. His lips were chapped and the skin was unmoist. He was wearing dirty blue jeans which were tattered from mostly everywhere and a black over sized shirt. I had never seen him before so was wondering and almost dying to know who he actually was. My friend warned me not to go near him as he may be crazy or something. I wanted to ask him about him and about many more things which were crackling in my head but I did not and walked off. Days passed on and so was my reminiscence to that boy.
The time and the retention go off like a horse. Being a kid you do not pay attention to many things and make it go away. I too started enjoying my same boring life. It has been 5 days since I saw that boy and I may forget him for evermore if I would not have met him again. I was afraid of the math homework which was assigned to me to complete at any cost. I have already cheated a lot to my teachers so this time it won't work. I was walking to home thinking about how I can rescue myself from that homework, only then in a while, I saw that boy again. He was having same attire as he had before but with an injury mark on his right side of the head this time. My friend Ricky was on leave that day so I had a fair enough chance to talk to him. I stepped my foot ahead with a little fear in my heart recalling the warning words of Ricky but gathered courage and finally stood next to him. Despite the cold, sweat streamed from my brow. I passed hand on my head and then ask him "What is your name? Where do you live?"
He stood still. His eyes were watery. The eyes that have much to say but were silent. The gloominess of being poor was clearly visible to his face. I had a feeling like he wanted to say something but afraid. I did not want him to be more afraid so I decided to left him there and let him enjoy with whatever he was doing. I turned around to go. All of a sudden, he grabbed my pant, pushed me towards himself and inserted his knife like nails to my belly. As when he interposed his nails, he took my soul into his and made me numb. I can see myself but can't feel myself. I can see his face turning to evil one and growing him bigger. He kept growing bigger and when he stopped, he took me into his palm and was ready to crush me.
"What do you think of yourself?" Did not your mom teach you the manners?" – English Teacher yelled at me. I found myself daydreaming. How I can do this, I thought.
"I am sorry miss, it would never happen again" – I replied.
"Make sure you stick to your words else you won't get another chance" – she challenged.
Sweat was all over my head. I wiped it up and prepare myself for the next periods. Finally, the school got over. I was on my way back to home and unfortunately, Ricky was on leave today. He may have faced the situation of being sick or maybe he actually is ill. I decided to meet him. On my way, I bought an Ice cream from the money left after paying for notebooks. I was enjoying the ice cream when my eyes found out that boy again. He was scratching something over the wall. It straightaway reminded me of my daydream. I wanted to ignore him but I could not. I after forcing myself a lot reached to him. He was exactly the same as I saw him in a dream. I got thrilled, I thought what if it all would be real. The environment was cold still I can feel the sweat on my head. Despite the dreaded dream, I daringly asked him "What is your name? Where do you live?" He was numb, I didn't utter a single word. I did not either have the courage to talk to him more than that so I left only then he grabbed my pant and said "My name is Shakun, I live in a village nearby this city. I sometimes come here with my mom who is a sweeper in a Jaisas Maari Sakool."
He pronounced my school wrongly but I got that. I had nothing to say. I was just listening to him carefully. He added – "I too want to study in the school. Study fascinates me a lot. I wish I could be you." These words of him struck me, I said – "I will try my best to make you study, I swear." His mother reached to get him, we both exchanged smile and greetings. My mother was a social activist. I told her the entire story. She assured me that she will surely help that boy. I was happy. Next day along my way to home from school, I didn't see the lad. When I reached home, mom told me that he has been admitted to a school nearby and he is on cloud nine. The mother of the boy was in my house thanking me and my mom.
15 Years Later
Shakun is a software engineer now and me being a software engineer too working with him on the same project. Coincidentally, we are working in the same office. I wonder sometimes, what life actually is. Is it like a child will grow up as how you want him or he has a birthright to success? I don't know, really don't. If I would get a chance I would like to help all those boys in the corner.