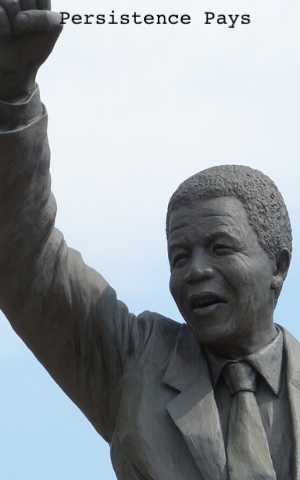 Rajinder kumar Pawa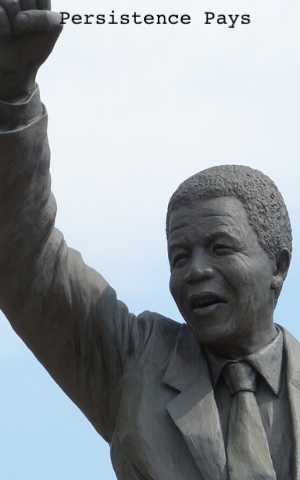 Rajinder kumar Pawa
Persistence Pays
Persistence Pays

5 mins

230

5 mins

230
---
---
I had finished my Indian Engineering Services examination the previous day, when I received an interview call from Mr. Vakil, the Personnel Manager of Hindustan Motors, Calcutta, stating that if I am still interested in the job I may meet Mr. Vakil at hotel Imperial in Delhi at 10 AM on October 7th.
Soon after graduating in Mechanical Engineering from IIT Bombay, I had applied to various organizations of repute to get settled in a job. But my heartfelt desire for IES had kept me at bay from appearing in numerous interviews in these organizations, as I was busy in my preparation for IES competitive examination which was due in September. I had, therefore excused myself from appearing in these interviews due to certain "unavoidable circumstances".
In that year B M Birla Group o Industries was recruiting about 60 executive engineers for their seven organizations spread over different parts of the country. The most reputed of these organizations were Hindustan Motors, Calcutta, an automobile unit manufacturing cars and trucks, and National Engineering Industries Ltd. Jaipur, manufacturing ball bearings. The engineers were to be trained at Hindustan Motors for 6 months and thereafter sent to the various organizations for which they were selected.
During the preparation of my, IES examination had received two reminders from Mr. Vakil over a period of two months to appear for the interview at Calcutta. But I had ignored these interview calls as traveling to Calcutta would have hindered my preparations.
It was thus a God-sent opportunity to meet Mr. Vakil in Delhi as I was free as a lark after having finished my competitive examination in September end. And this was the most opportune time to get settled in a job.
During the interview, Mr. Vakil apprised me of the various organizations, including Hindustan Motors and NEI Ltd. for which the recruitment had already been done. The only opening available was at a Paper Mill in Orissa. The interview had gone very well. Mr. Vakil was very polite, humble, and courteous. My parents lived in Delhi. The most appropriate choice for me was NEI Ltd. Jaipur. Also, it was the only unit manufacturing ball bearings in India at that time. But all my determined arguments and requests for my choice did not cut any ice with him.
I had all along wanted to make Manufacturing my career. My consciousness was repudiating me to accept a job in a Paper Mill where I had to work as a Maintenance Engineer. However, out of desperation, I accepted the offer with a very heavy heart. I did not have any other interview call in my pocket at that time.
I reached Hindustan Motors the next week. I had no base in Calcutta. Mr. Vakil was kind enough to
accommodate me in fully furnished Officers' flats with two engineers. Hindustan Motors is located in a town called Hind Motors, spread over hundreds of acres of land. It had fully furnished flats for its officers and engineers. The town had a colony for workers, with a school, temple, playgrounds, and a hospital. It was a flourishing township humming with activity.
During the first week, I got acquainted with many of my fellow trainees, selected for various organizations. I envied the candidates selected for Hindustan Motors and NEI Ltd., the two most eligible mechanical engineering organizations, the like of which I had cherished to work for. The very thought, in that environment, of working in a Paper Mill sent a wave of depression in me. I was very dejected and became oblivious to my training. I started having sleepless nights.
Over the next week, I went to Mr. Vakil's office with my apprehensions. I discussed with him my career choice, Manufacturing vs Maintenance in detail. I implored him to reconsider his decision and allow me a seat in NEI Ltd., Jaipur. Mr. Vakil was very candid. He very politely refused my request as all seats had already been filled up. He reminded me about it having discussed it during an interview in Delhi. With a heavy heart, I left his office.
Throughout the week, I was very upset. To me, it became a life-and-death issue as my career was at stake. My mind was in turmoil. I had great respect for Mr. Vakil, so I decided to take another chance with him.
During our next meeting, Mr. Vakil was very adamant. He told me in no uncertain terms that I have no choice other than to join the Paper Mill. On my persistent requests, he got worked up a little and told me point blank that Paper Mill was my only alternative. In the heat of discussions, he said that if I wished I could resign. I felt very humiliated and disgruntled at the same time and left.
I had two choices, either face unemployment for some time or stick to a job that I despised. Throughout the night I I was in a very dejected state of mind and kept weighing the pros and cons. It seemed to be the darkest hour of my newly found career. Suddenly my father's advice echoed in my ears. ' Never ingrain a defeatist attitude. Always believe in yourself, he had counseled me once. With this in mind, I felt determined. The die had been cast and there was no turning back.
The next morning I headed again to Mr. Vakil's office, for the third time, with a resignation letter in my pocket. I stood squarely behind my decision to resign. Mr. Vakil greeted me and gestured me to be comfortable in my seat. Mr. Vakil was an excellent administrator and was well versed in the art of good human relations. Before I could utter a single word he smiled and told me that he had heeded my request and allotted me Jaipur. I could not believe my ears. I was overwhelmed with joy. I thanked him from the core of my heart and felt profoundly satisfied. I had come out victorious.
For the last so many years I have been pondering over what prompted Mr. Vakil, a shrewd administrator, to accede to my request. Was it my brilliant academic record from IIT or he has an inkling of my unflinching resolve to pursue the career of my choice or both? Whatever it might have been, I was on cloud nine. My persistence had paid off.