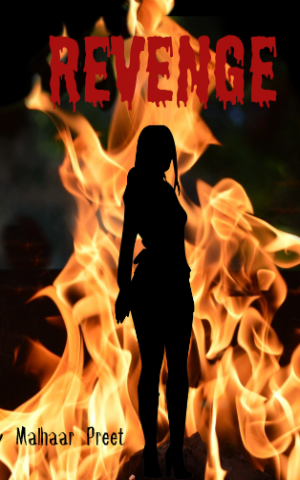 Malhaar Preet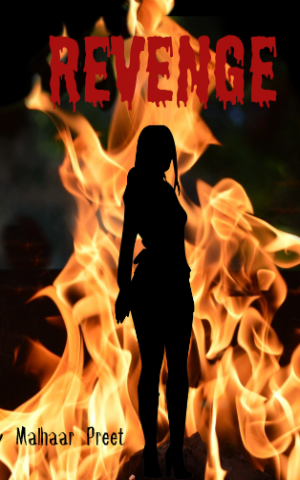 Malhaar Preet
Revenge: C.I.D
Revenge: C.I.D


---
---
Chapter- 15
Shalini kept her head in her hands. This was the worst case the C.I.D. had ever faced. A murderer who killed more than 50 men in 3 months? It was impossible! It was ridiculous! And then one massive key point to their earlier case was shunned. They had proof that the girl would have wanted to kill . Then the C.I.D team was literally thrown out of the Patel's Household. Aadhya stormed into the cafe they were sitting in. She said.
"No Trace?"
"Yes." Replied Vishal who looked the most calmest.
Shalini always wondered how he was so calm under such situations. Vishal said,
"We found a dairy that proved that the girl wanted to kill the boy. But she is found dead 5 seconds later. Is it possible that she killed the boy and then suicided?"
"The body's limbs were twisted. She could not have done that." Replied Upesh, Their gunman(Or so he thought)
"That proves someone else was involved. An ally?"
"Or enemy?" Asked Varma.
All this time Shalini had simply listened to her team talk. If they did not solve this case, her career would be in dire need of help. She would let them all down. That's when she realised something.
"Check if the girl has been on any flights abroad lately."
Parvati called Samuel (Tech person i guess?) Samuel picked up the phone and this is how the conversation went.
"Samuel check if Aarohi Patel has been on any international flights."
"Sure, not a challenge."
(Five Minutes Later.)
"Yes. She has been in Ireland, America, and Australia."
"Send the details of the flights."
"In a Minute."
The line clicked. Shalini and her team were back on the case. And no one was going to stop them.
Chapter- 16
Ketrina walked into a parlour. Aarohi behind her. It was decided that Aarohi would come with Ketrina in the wedding. The Assistant showed them both quite a few dresses but none of them struck Ketrina nice. Aarohi was obsessed though. At last Ketrina walked to the end of the room
That's where she found a shin lenght, bright red dress. The same colour she wore when she ended her toxic relationship. It was ironic. It was her. Ketrina was immediately transported to her old days. The biggest day in her life, when she killed Ethan.
She sat on a couch waiting for him to come. Her heart pounding. Her mouth watering for the taste of freedom. She muttered to herself.
"It's now or never."
Her beloved husband walked in the room, he had slick black hair. Brown eyes, and a fair complexion. He had high cheekbones and almond eyes. He was wearing a black suit. He said annoyed at Ketrina,
"Why are you here. Are you going to beg me for something again?"
"No. I he… heard that you have been cheating On Me?" She said her voice trembled
"You **** how dare you raise such accusations against me? Should i remind you what i can do?" He roared
Ketrina Raised her voice too,
"No A*****E . Should i show you what i can do?"
"You can't do anything you would be on the streets if it was not for me!"
"YOU WOULD HAVE BEEN DEAD A LONG TIME AGO IF IT WASN'T FOR ME."
Ethan slapped Ketrina hard. She did not falter but instead hugged Ethan, he gasped as she drew blood.
"Hope you live a better life I surely will." She said as she left him, the look of betrayal shone brightly on his face.
His white shirt behind the suit soaked in blood. He hit the floor with a huge thump. The blood piled around the floor. The blood matched Ketrina's Dress. Ketrina's eyes soaked with tears. Tears of happiness. It felt good to cut through flesh. She knew this would be her job for the rest of her life.
Chapter- 17
Shalini said to the general and Prithvi
"I think You owe it up to me to get my team and me back on our earlier case."
"What do you mean?" Asked enraged Prithvi
"I mean that we found evidence, proof and you did not."
The general thought to himself. Shalini proved herself time and again. He had to stop underestimating her but If he took Prithvi out then a whole fiasco would unfold. He let the two bicker.
"That's just fluke that you found anything!" Said Prithvi.
"Whether fluke or not, i found something and you did not."
"I… i….." Stuttered Prithvi clearly loss for words. (This diplomatic conversation sounds a lot like the type that happens everyday with me and Wally)
The general spoke up, he had finally made his mind up.
"Prithvi, Shalini's right. What have you done except lead us into arresting the wrong person?" (Story for another day)
"I… I . Just give us more time!!!!!!"
"I've come to my conclusion. Shalini you're back on the case, Prithvi. You're transferd to Delhi."
"You…you Can't do this."
"He just did." Said Shalini smirking.
Chapter- 18
Shalini said Stopping the small talk that was taking place between the team,
"Listen up guys it's not everyday that we go to the 12th richest man's wedding. Try to look good but don't go overboard." She looked pointedly at Vishal who had removed his credit card as a joke, she said
"Nows really not the time Vishal."
"Sorry." He said as he pushed the card into his pocket.
Aadhya, Parvati and Shalini went into a shop. Shalini was not really thinking straight. Quite a few times she stopped in her tracks and Parvati had to nudge her. After the excruciating job of shopping, Shalini decided on a lilac dress she had found. Aadhya and Parvati spent 3o minutes trying to find something. At last Aadhya picked a white formal dress, it was slightly below knee lenght. It suited the occasion. Parvati went for a light Yellowish Orange Dress.
When they finished paying for the dresses they went out and Parvati called Vishal,
"Where are you guys?"
"Vishal just won't pick a suit!" Said Upesh's voice mixed with annoyance and laughter.
"Which store are you guys in?"
"The one right behind you."
"What?!?!" Parvati said as she turned and saw Vishal looking confused and Upesh and Varma in laughter in the store in front of her.
Shalini rolled her eyes, Aadhya caught that, she said,
"Let them have some fun, this is going to get really serious soon enough if the Murderer seriously does show up at the wedding. And if our sources and evidence is right we should be able to catch them. Then this nightmare would be over."
Shalini smiled. The 3 women entered the shop and tried to savour as much of the moment they could before it became horrifying.