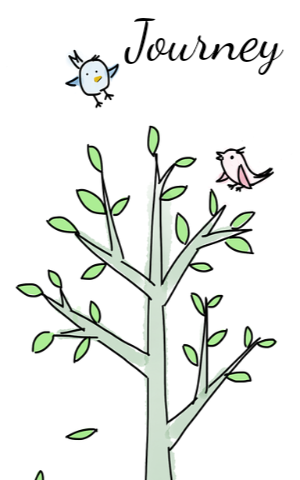 Sumit Kumar arora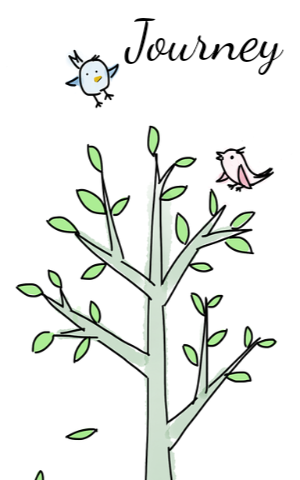 Sumit Kumar arora
Journey
Journey

13 mins

228

13 mins

228
---
---
Sitting on the seat of the flight from London to Mumbai, Amit was looking at the setting sun through the window. After earning money and respect in London, he was returning home after ten years. The plane would land in Mumbai within two hours and he would be among his people, with his parents. He would also be near to one who was far from him. He was eager to see and meet them. He has seen many ups and downs in his life. Soon the sun went down and it grew dark. He closed his eyes and walked down memory lane.
About fourteen years ago Amit had started his career as a hardware engineer at a famous software company in Banglore. He was a diligent employee and soon he began to get a handsome salary package. He belonged to a middle-class family residing in a small town named Rampur. His father was a Clark in a bank and his mother was a teacher in a primary school. Being the only child of his parents, all the dreams and hopes of his parents were centered around him. His parents wanted him to marry a suitable girl from a suitable family. His parents believed in a system of arranged marriage. Once his mother had said to him, "the girl must be from a rich family. We wouldn't like to get a girl from a poor family." They were middle-class people always eager to enter into rich people.
Those days a new employee came to his office to work as an accountant. Her name was Nisha. She was a nice girl of age twenty-five. Punctual and hard-working girl. When Amit saw this girl for the first time, he got attracted to her and soon forgot his parent's teachings and fell in her love. He did not give attention to her status or he forgot to give attention.
Nisha, too, was from a middle-class family. Her parents lived in Agra city. Her father and brother together ran a small bakery and earned money enough to fulfill their requirements. They had their own small house to live in. They are a respectable family to many people of the Agra. Nisha was good at studies and after post-graduation, she got a job as an accountant in Bangalore. Her parents were happy and proud of their daughter.
Nisha was a girl filled with self-confidence. She wanted to live her life in her way. She Liked to take her decision. She had big dreams and she wanted to fulfill them. To fulfill her all dreams, she needed to marry a rich man.
Amit liked her so much so that he pretended to be a rich man before her. So after a few meetings, they fall in love with each other. They dated for about six months and decided to get married.
Nisha's parents, when heard from her that she wanted to marry a boy from another cast, they got angry. They rebuked her for her deed. But when Nisha told them that he got a handsome salary package and he was a rich boy, then they began to consider Amit. Here economics came to help the lovers. Economics can force one to do something but economics can not change one's thoughts and beliefs.
Here Amit's parents were sad over his son's deed but they had to give in before Amit.
So their parents gave their assent to this marriage. Amit and Nisha were happy after marriage. All of a sudden, an unexpected turn came to their life for which they were not ready. One day, Amit was removed from the job by his company in a layoff. Amit was sad. It was very hard for him to get another job.
When Nisha heard this from Amit, she got worried. Losing a job would hurt her dreams.
And then happened what was never thought by Nisha even in dreams. She too was terminated by the company. It was shocking for both.
"How will we survive now?" Amit murmured she told him about her losing job.
One of his Well-wishers said to him, "it was a hard time. People are losing jobs due to inflation. You and your wife lost your job too. Think about doing something other than a job."
They tried hard to find another job but all their attempts went in vain. One year passed in this way. Now Amit decided to return home from Banglore. He and Nisha were given a cold welcome. His father listened to his problem with sympathy and thought for a while and said, "Being your father, I am with you but not forever. Try for another job or a small business."
His father was retired and living on a pension. His mother did not like Nisha because she was not the daughter-in-law of her choice.
Rampur was a small town where there was no chance of getting a job. Both Amit and Nisha couldn't do anything else than sending resumes to companies and waiting for a positive response. This way, six months passed and they were still jobless. His father was still supporting them. Her mother despite some differences with her daughter in law was giving moral support to both of them.
Nisha was unhappy and in tension, for her, all big dreams were going to shatter. She could not return to her parents because she had married against the will of her parents. After thinking a lot Nisha decided to go out in search of a job. One day, Nisha said to Amit, "I have decided to go to Delhi where her paternal uncle lived. Being my uncle he is ready to help me. I will stay in his home for a month or two and will try for a job there."
Amit was not happy with her decision. Nisha said to him, "we have no other option left. How long can your parents support us?"
She paused for a moment and then said, "and I don't want to live with your parents."
His mother got happy when heard about Nisha's decision of going to Delhi in search of a job. And she supported her.
Her eyes were wet when she was parting from Amit. When the train was about to start, he asked her, "call me up every day."
She was so emotional at that time that she found herself unable to speak more than "I will."
When the train started, she waved her hand to him. Tears began to roll down from her eyes. When the train left the station, she took a deep breath.
Her uncle was a professor. He welcomed her with open arms. He neither talk to her about Amit nor blamed her. He said to her, "consider it as your own home and stay here as long as you want." He was helping her even in searching for a job. Nisha had to make a lot of effort to get a job. Millions of people were in search of work. Nisha and Amit were one of them.
.
Meantime Amit too was leaving no stone unturned in search of a job or any other work so that he could earn bread and butter respectfully. That evening Amit was watching a news channel on television where a leader was making false claims about the economy of the country. Hearing these false claims Amit thought if our economy was so good why are people unemployed and poor.
Just then the telephone began to ring. it was a call from Nish. Nisha told him that she got a job as a teacher in a public school. She was happy and she told him that her uncle helped her a lot in getting a job. He was a generous man. Amit was happy to hear this good news from his wife.
When Nisha got a job. Her parents reached Delhi to meet her. She was happy to meet her parents after such a long period. During talks, her mother began to blame Amit for all the trouble. She claimed that Amit was ruining her life of Nisha. Nisha did not agree with her mother. Her father remained silent. They stay with Nisha for more than a month. Her mother kept on talking against Amit.
One day her uncle asked her, "what do you think about your future?"
She replied, "I am thinking about calling Amit here in Delhi. I am sure that he will get a good job here, he is an intelligent engineer. Once he will get a job we will settle here."
Her uncle said, "and what if he fails to get a job." She looked at him. She has no suitable answer to his question. She said, "I think he will get a job somehow and somewhere."
Her uncle said, "if he gets a job, how much will he earn? Is it all you think about your life? I think you should act wisely and do something a bit bigger in your life."
She replied, "but he is my husband. I can not leave him."
He said, "listen to me, you get a moderate salary as a teacher. On the other hand, Amit is at present unemployed and if he gets any job, it might be of low salary. In this case, you will have to face financial hardship in the future."
He paused for a while. She was listening to him. He continued, "be practical and listen to your mind, not to heart. You have already done a mistake by listening to the heart."
She looked at him with a question in her eyes and said, "which mistake?'
He replied in anger, "mistake of marring Amit."
She got angry with him and got out of the room.
He didn't care a bit about her anger. He had a plan for her future. He knew only as much about Amit as was told by Nisha's mother. Nisha's mother never spoke well about Amit.
That day Nisha was very happy and was murmuring a song. Seeing this her uncle asked her the reason for her being so happy.
She told him that Amit was coming to meet her. Her uncle got unhappy and said, "so that poor and unemployed creature is coming to meet you. What is there to be happy?"
She looked at him with anger. At this, he said, "don't be angry. What I have said is true."
He remained silent for a moment and then said, "listen to me. Every sensible person says about Amit what I said to you. I am your relative and well-wisher. I have a suitable match for you. I know a man named Sanjay. He is well settled but unmarried. I can set your marriage to him. Give divorce to Amit and choose the right person as your life partner."
Amit came to meet her. She met him but did not give him special treatment. Amit told her that he was planning to set up a small grocery shop. She remained silent on his plan. She was thinking about someone else.
After a few days, her uncle arranged her meeting with Sanjay. He was a handsome man of age about thirty-five. He was a rich businessman. Due to some unknown reasons, he was still unmarried. He was in search of a girl to marry. As per her uncle, he was a suitable match for Nisha. They meet in a restaurant. He was a talk active person and in talk, he told her many things about him and make her talk about herself. In the first meeting, she got impressed with him.
After meeting her uncle said to her, "how did you find him? If you like him, I can talk to him about marriage."
She replied, "I need some time to think."
Nisha's mother took a sigh of relief when she heard this. She said to her uncle, "thank God, she didn't refuse him. We will have to make her understand." And they began their attempts to make her understand the advantages of her marrying Sanjay. They arranged some more meetings for Sanjay. Nisha was getting far from Amit and going near to Sanjay with each such meeting. Money and luxury are the weakness of every person in the world. She decided to give divorce to Amit and marry Sanjay. Her parents were ready for legal procedures they at once got to action.
When Amit received the documents of divorce from Nisha, he got shocked. He could not think even in the dreams that Nisha could do so. He immediately reached Delhi to talked to her on the matter, where she informed him that she wanted to marry Sanjay. Hearing this, Amit said nothing to her and returned home from Delhi.
His parents took a sigh of relief. His mother said to him, "forget her, you will get a wife better than her."
Amit was unhappy. Legal procedures were going on. Fortunately, Amit got a chance to serve as an engineer in a multinational company. He grasped the opportunity.
After getting the divorce from Amit, Nisha got married to Sanjay. Amit being alone got absorbed in his new job. After a year company sent him to London for working on a project. This proves a turning point for his career and life.
Meanwhile, the married life of Nisha was going on smoothly. She was happy with her new life. And she had almost forgotten Amit. All of a sudden, Sanjay met with a serious accident when he was going on a business trip to Mumbai. He died at the spot.
After the death of Sanjay, the life of Nisha took another turn. Relatives of Sanjay take over his entire business without giving her anything. She had to return to her parents. She was alone and unhappy. She joined a school as a teacher.
Months passed by. Her parents tried to get her married. One or two widowers took interest in her but she refused them saying, "she is not so lucky to live a married life."
Amit's mother was trying hard to convince him for getting married. He said to his mother, "Nisha was the first and the last woman to come into his life." He still did not forget her. After staying in London for about ten years, he decided to return to Indian and set up his own company.
He came out of memory lane when he heard the announcement that the plane was going to land. He got emotional reaching back to his motherland after years. His mother and relatives were present at the airport to welcome him.
Soon he began to work on his dream of setting up a company.
Months passed. Nisha was living alone by herself. She had resigned from her job after a dispute with the manage management of the school and was in search of a good job. One day Nisha reached Delhi to give an interview to a company. After waiting for a long time, her turn came. She opened the door of the chamber and as soon as she glanced at the interviewer, she got surprised. Before she was Amit. Before she could decide what to do, Amit looked up and to his great surprise, he found Nisha standing before him. Recovering from surprise he said to her, "please come in."
She came in and sat on the chair. He asked his assistants to go out. It was he who broke the ice. They talked for a short period. During the talk, it seemed to her that he was not unhappy with her. He expressed his condolence when she told him about the death of her husband. He requested her to meet him in the evening.
She didn't know why Amit want to meet her. She went to meet him in his office. He was very happy to meet her. She could feel that he had no sign of complaint about what happened in the past.
During talks when he told her that he is still alone, she looked at him as if she wanted to know the reason.
He looked at her for a moment and said, "After you, no other woman came to my life. You are the first and the last woman in my life."
Hearing this she felt guilty and said, "and I left you when you needed me. I am so mean."
He said, "I have no complaint with you. You had left me, however, you are with me always. You have a special place in my heart."
She didn't expect this from him. She said, "really!" He replied, "really, I am not angry without. Forget what happened in the past." that she wished she had not listened to her uncle and parents.
He said, "we can start our life together afresh if you want."
These words were like a ray of hope in the dark of life to her. She raised from the chair and spread her arms towards him. He took her into his arms. She said, "we will live together until we die. Nothing can separate us from each other now."
And they were once again together on the journey of life.