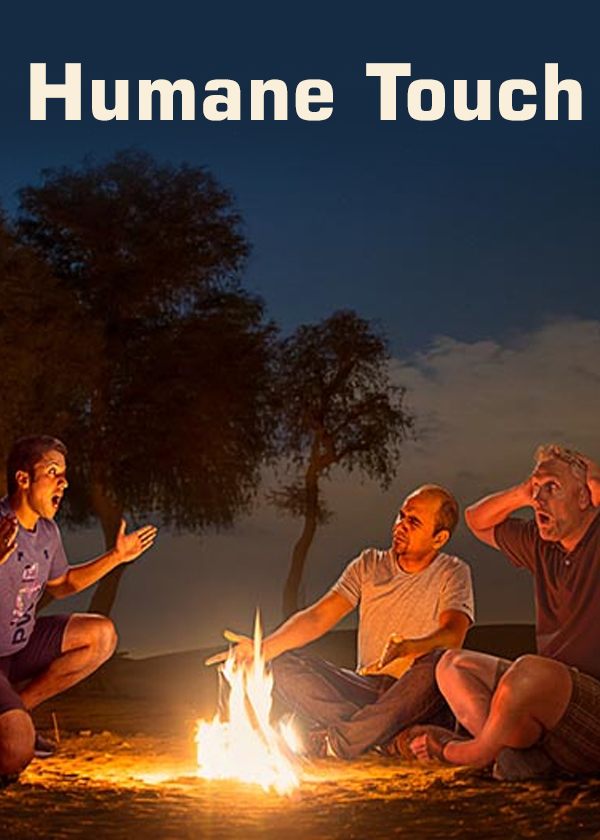 Amit Ghosal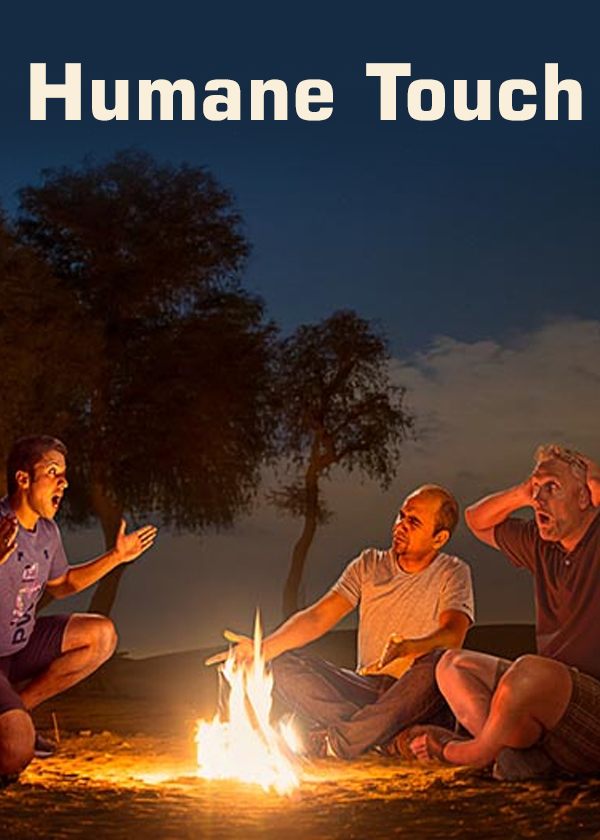 Amit Ghosal
Humane Touch
Humane Touch


---
---
When I was told for writing something for the next edition of our Company News Letter, I thought of penning some knowledge filled note on good manufacturing practices. Then, I changed my mind; better not to burn my fingers on something, which many in industry, knows better than I do.
So, borrowing words from Shakespeare - To write or not to write, that was the question, making its rounds in my mind, while sitting in my office.
Came the canteen attendant inside, with a cup of tea. He is under contract role & hails from Balia.UP.
Interestingly, this man has got some special affection for me, always reminds me of my lunch, which I often get let for. One day, I asked him, "Why do you always take extra care of me? Is it because, I am the boss here?". "Nahi Saab". He kept quiet for a while & then replied, "it's because, you always call me by my name". I smiled at him. He pushed the door and went out to serve others.
I kept thinking for few minutes, getting late for our daily meeting. By the time, I left my cabin, I was quite clear in my mind on what else to share with the team today, other than routine issues.
Lesson # 1 Treat your people with dignity, who are less in social & financial status than you. Only difference between us & them is – We have got access to resources and opportunities in time & they have not. They are no less in feelings & intelligence. Should I call & thank Ramdeen, our canteen attendant, for teaching this to me!!
"Why none of the black dope dyed looms are running properly. Why efficiency is so low?" I demanded answer from the shift officer, who is already scared like hell. The loom operator, standing nearby, came to rescue & murmured hesitatingly. "Saab, can I say something?" "What is that?" I asked, without making any effort to hide my irritation. "Can we use some wax bars on the beams? This will reduce the yarn breaks." He suggested. This reminded me of one thing – Using wax bars in beams is a common practice widely followed in cotton & spun weaving. "How the hell could I miss this!!, Having worked for so long in that field", I thought.
Wax bars were arranged & our struggle vanished like anything. Running this article is no longer an issue for us & I was praised by the senior people for this. I was wondering, whether me or the weaver from Jharkhand, should be praised for this!!
Lesson # 2 Always pay attention to what the people, actually on the ground, are saying. They are in a position to apply their mind more meaningfully for a given issue, than, who else are sitting in office and talking big for solving a problem. Our job is to involve them, endorse their views and ideas & give them due share of credit for a job well done. All the operation tools - be it 5S, Kaizen, TQM, TPM or whatever, essentially advocates for one common agenda & that is -- "Drive the initiatives from top & involve the people from down." Basically it's a "4 I principle" & key is involvement.
Involve – Involve the people down the line for a given problem
Identify – Identify the actual issue causing a problem
Initiate – Take initiative and act; this is very important; many excellent improvement ideas loose its steam, when it comes to "ACT"
Introspect – close in on the results & consequences of the action initiated & recalibrate previous three "I" as and when required.
"What are you doing here" I asked Virendra, roll doffer of Loom Shed, while returning from Weaving Deptt to my cabin. "Saab, I want to meet you for my loan application you didn't pass earlier. HR asked me to meet you". "Yes, I have not approved it, since, you already have taken a loan six month back". I replied. Virendra explained, "Saab, I am from Nepal & visit my home once in two year. My daughter has got some serious health issues & will not live for long. She has requested me for a big LED TV, when I last visited & I want to fulfil her wish. I signed the loan application form atonce & got busy with my mobile phone, only to avoid an eye contact with Virendra.
Lesson # 3 Always try to know other side of the story of your people before you react or make decisions & use your power & authority responsibly. I recollected a dialogue from the movie Spider Man Part I. When Peter Parker was getting the enormous power of spider man, his uncle told him, "With great power comes great responsibility!!"
Nothing much to do in my home after dinner. I thought of visiting the plant once. It would be a good idea to pay a surprise visit to factory rather than hopping from one TV channel to other & listening to Arnab Goswami screaming like hell to his Pakistani panellist. Its 11:25 pm and lights of Dispatch Office are still on!! I found Ankit busy in his computer. I asked him, "What are you doing till now? It's nearing 12:00 am." "Sir, I am preparing the packing list for tomorrow's dispatch. You told in day time, some fabrics are urgent and should reach Process House next day". He was a bit surprised, as he did not expect me at that point of time. "You could do it tomorrow morning any ways", I told. Ankit explained, "Sir, fork lift operator is on leave, I will operate the fork lift and load the rolls in truck tomorrow, if I don't keep the packing lists ready by tonight, I shall not get the time to load the rolls & dispatch will be delayed". "But, you have a genuine reason for the delay & you could have told this to me". I said in return. Ankit replied, "Sir, you once had visited my place to see me, when I was not well, now, I should put all my effort to make sure, that the delivery commitment you made, is fulfilled.
Lesson # 4 Take care of your people and they will take care of your work.
To summarize – It's all about a humane touch & personal connect. If you want to lead a team comprising of people from different places, different social, financial and academic backgrounds, from diverse culture and not necessarily bound by some stringent rules like those of Army, then, humane angle would be of paramount importance. Our role should be – To create a bond with our people through impartial treatment & keep them focused for a common cause. Which slowly but surely would make for a winning team & I strongly believe, "EQ prevails where IQ fails".
I don't know whether these lessons would make for Good Practices', but, one thing I can say for sure – This gives me enough reason to rejuvenate & rush for the factory next morning.