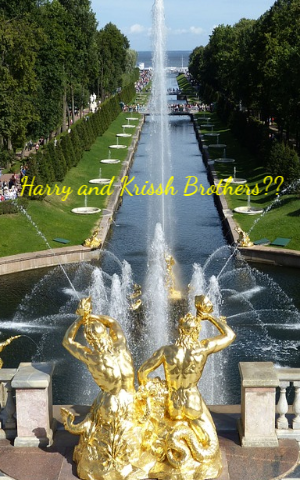 Rashi Goel
Abstract Children Stories Drama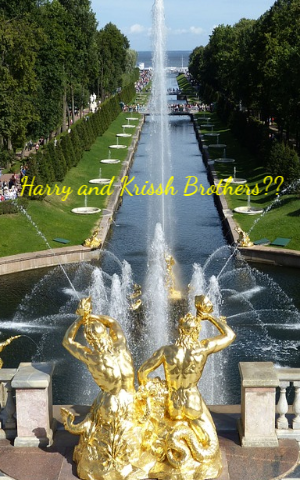 Rashi Goel
Abstract Children Stories Drama
Harry and Krissh Brothers??
Harry and Krissh Brothers??

3 mins

179

3 mins

179
---
---
Harry Potter and Krissh were lost in Wonderland.
Harry Potter moves his magic wand. And he hops onto a dreamy land. He wonders what place is this. He tries to find someone whom he can talk to but finds none. Suddenly he saw some bat-like creature frying above his head and stands still in front of him. "Who are you?" "Krishna. You can call me Krissh." I have come here to know about Harry. Will you help me?" Porter nods in affirmation.
They walk together past the bushes. They are appeased to watch the bushes. There was some five minutes rule to change their colours. Sometimes yellow, red, orange, green, purple, blue, brown. They understood there is something fishy about this land.
As they moved further, they saw a red rabbit. The rabbit was not ready to come towards them. He told them there is a strange lion near the main entrance. So he is scared and running to save his life.
Soon Harry senses that he should flee from there as Krissh wasn't much comfort for him. He got lost somewhere and met a brown rat. The rat told him that every day it's a day of celebration here so they meet together at one place at the entrance and enjoy. He sensed that he must be taking him to that lion. So he ran away.
Meanwhile Krissh got to save a girl from that ferocious lion so they girl turned into a beautiful Princess. She offerred Krisshh to come to her palace. He agrees. When he was about to enter he saw that entrance and a stone of a lion. He remembered the words of the red rabbit and so asks her forgiveness and leaves from there.
Harry changes his form to a lizard and goes to Krrish to know who he actually is. Meanwhile, Krrish had also turned into a common man. So Harry couldn't recognise him. Harry wanted to find who his parents are and so he kept asking everyone but he didn't get any response. Atlast he came to know of the Princess.
So he turned himself into a Prince and went to meet the Princess. The royal castle again mesmerised him. The gated entrance called his name. He became suspicious. As he entered, he saw his parents standing there. He was overwhelmed. He now understood why he was reluctant to come here.
But fate had decided something else for him. When he was about to touch them, a voice came from heaven you shall meet your brother today. May be you already have but you didn't recognise. Now we both are going as we have made you two meet. So now onwards your family is your brother Krrish Harry.
Harry sat disappointed as he himself escaped his brother not knowing he came here to search for him and not his parents. Season one ends here.