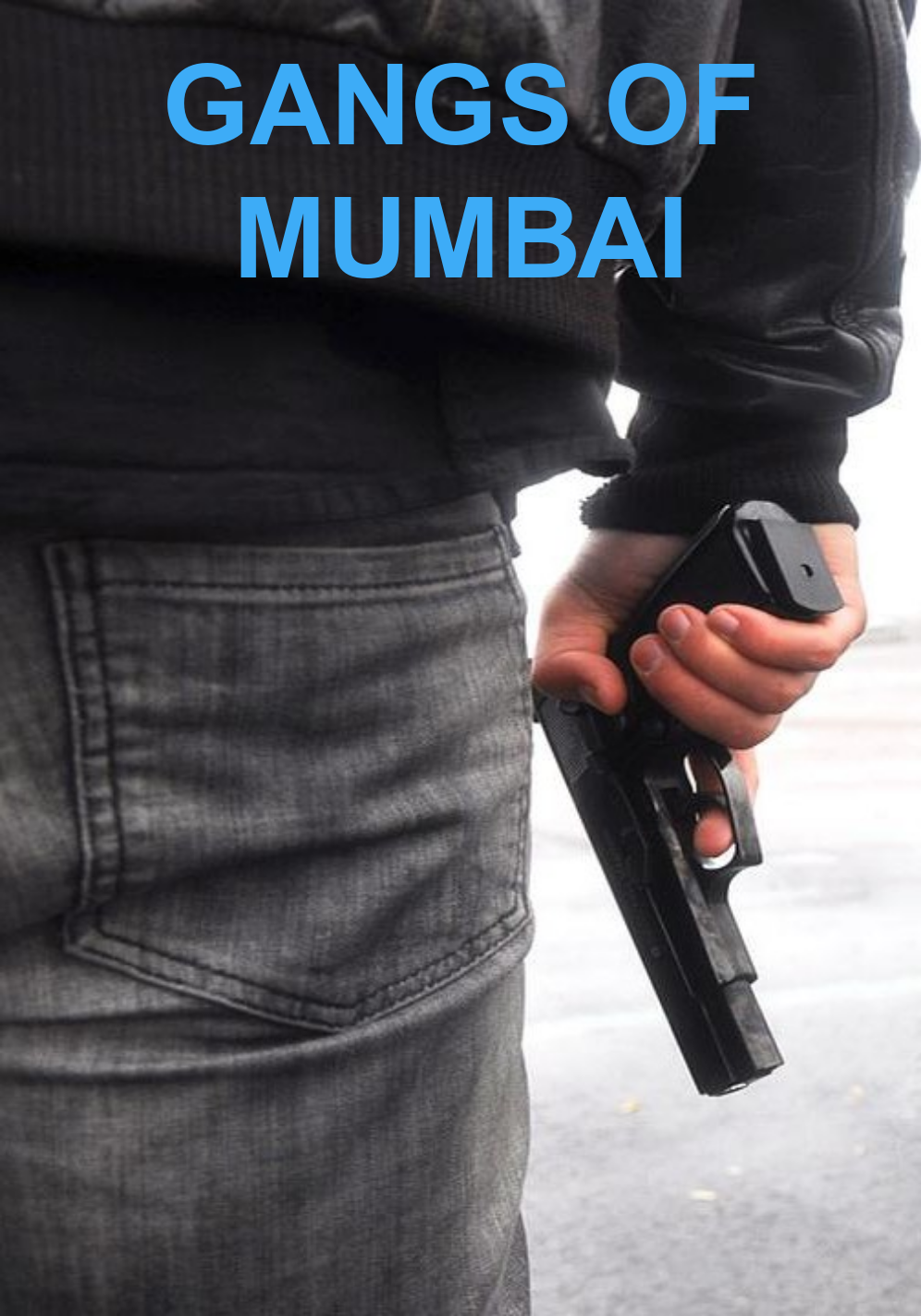 Adhithya Sakthivel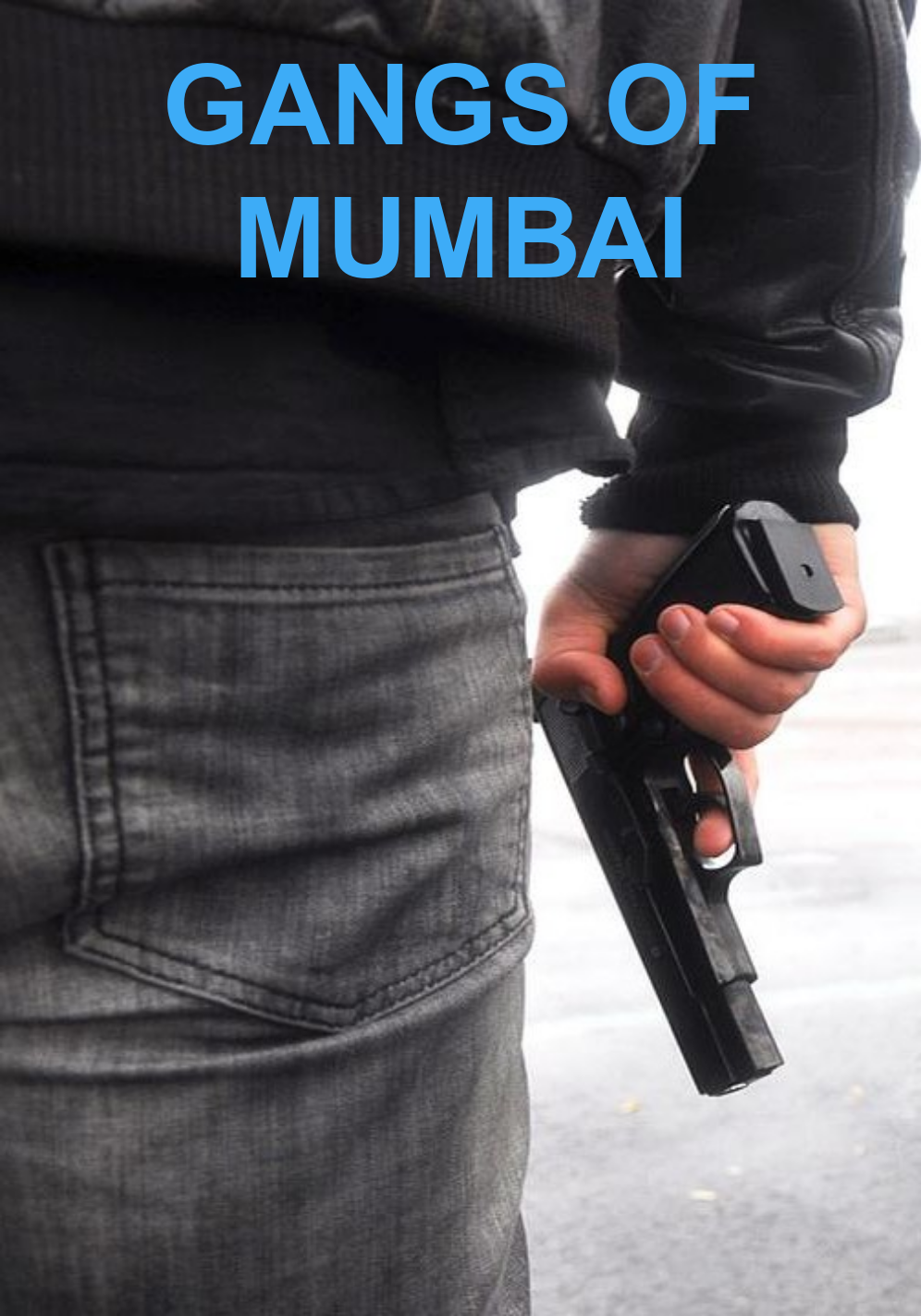 Adhithya Sakthivel
GANGS OF MUMBAI
GANGS OF MUMBAI

20 mins

362

20 mins

362
---
---
Note: This story had been written as a tribute to celebrate Independence day. Let's feel proud to be Indian. JAI HIND! This story's main antagonists Irfan and Kalyan Singh's characters were based on real life gangsters Dawood Ibrahim and Varadarajan Mudaliar respectively.
5:30 AM, JAWAHARLAL NEHRU PORT, MUMBAI: 12 APRIL 2019-
At 5:30 AM, in the midnight, five henchman along with their leader goes towards the sea port in order to enter into a boat. When they are walking almost to the sea, they hears a few bullet sounds nearby.
"What is that sound da?" The gang leader asked to his henchman.
"I don't know brother. Wait. Let me see into it." The henchman said and gone to search around the places, nearby. However, minutes later, he is shot dead by the stranger.
One by one, the henchman gets killed by the stranger, who is wearing black shirt, blue pants, further covering his face. He is standing in the top of somewhere near to a building, 500 meters away from the port, holding his sniper rifle tighter. Binoculars are there to the left of the side.
Finally, the main captain of this gang dies after fighting for his life. He is shot in his right chest and forehead respectively.
9:30 AM, FEW HOURS LATER:
On 9:30 AM, a fisherman sees the dead body of those men, who got killed by the sniper and he tells, "This guy is Jagan right." He dials 100 through his phone.
"Hello 100. From where are you speaking?" A police officer said.
"Sir. I am calling from Jawaharlal Nehru Sea Port."
"Yes. What do you want?"
"Sir. Here, a henchman of Kalyan Singh named Jagan and his henchman are lying dead."
The police officer informs this to SP Bejoy, who ordered ASP Harshith to go for the spot. Harshith goes along with forensic officers, post-mortem specialists and his colleagues to the spot. There, he interrogates the fisherman.
"How come you got to know these people, lying dead near to the seashores?"
"Sir. I was coming back after fishing. While parking my boat near my lot, I saw these people lying dead in a pool of blood. I didn't know what happened. Since, I have went for fishing." The fisherman said.
"Sir. These people would often come here for doing extortion, dealings, etc. I think, their rival Muhammad Irfan could have killed these people." Another fisherman said to him. He sends them having got a few clues from them.
TWO DAYS LATER:
Two days later, forensic examiner Pulkit Surana and medical examiner Yash meets Harshith.
Pulkit Surana tells him, "Sir. I thoroughly examined the way, those henchman got killed."
"As per my analysis, the killer is highly professional or a trained assassin. Because, the way he have shot them, the way he have dragged them resembles something, that of a brutal." The post-mortem doctor said to him.
"The analysis report itself made me feared sir. Their death looks like Jesus Christ's death. And additionally, I found this in the pocket of the killer." The forensic examiner said and gave it to Harshith. He further tells her, "The Bullet is 9mm caliber, sir. It's a sniper rifle, as per my analysis."
Harshith meets Bejoy and tells him about these reports. The latter told him, "As per my analysis, Irfan have started to rage a war against Kalyan Singh and his drug syndicate. Why should we waste our time by instigating this case? Let's watch this war, peacefully Harshith."
Harshith tells him, "Sir. It doesn't seems such. I think, the killer have different motive. If we didn't investigate about this, killings would be high."
"I am your senior police officer, Harshith. Do what I say. Don't underestimate my words. And this is an order." He commanded her.
Frustrated, he leaves from the place. In his house, his father(in a wheel chair) consoled him and tells: "See Harshith. In police, we have to sleep with dead bodies, we have to tolerate scolding, etc. It's actually like dying. We have to risk our personal life."
TWO MONTHS LATER:
Two months later, in a bus, a man wearing blue shirts and pants, sits in a bus, with his tomato and soda bottle for his business activities, towards Daravi.
In the bus, one of the five henchman of Irfan(who also travels in the same bus) asked, "Who is sitting there da? Hey!"
"I have came for a business, brother!" said the seller.
As the bus is going towards Daravi, five stones are put to block the bus. The five see police jeep and three police officers approaching towards the bus.
Then Harshith approaches along with his three teammates consisting of: Ravi, Dhanush and Harshitha Chopra(Encounter squad) respectively.
"Hey. He have came to trap us. Not to sell his products." One of the henchman said. He is revealed to be Harshith's teammate ACP Kiran.
"Not only you can do smart plans. We also know how to act smart." Kiran said to him.
The four are arrested by the team where, Harshith instigates those by giving second degree treatment(beatings). Because, they praised their identity as Irfan's henchman. Harshith then tells them, "For police officers like us, you are only criminals. Tell me. Were you all present in that spot, where Kalyan's henchman were killed?"
"Sir. We actually planned for killing those people. But, to our surprise, they got killed by some unknown sniper." They told, with a fear in their eyes.
Harshith realizes that, instigating this guy is useless and he asked Kiran, "Kiran. We didn't find any clues from these henchman. No use."
"We know that, Irfan and Kalyan Singh are rivals. But, we doesn't know who is assassinating them, one by one." Ravi said.
"Did anyone investigated about their crime syndicate?" asked Harshith. To his question, Harshitha Chopra replied saying, "Sir. ACP Karim and his four teammate along with ACP Karthick investigated about this case, undercover sir. Exactly, before four years back."
Some further informed him that, "Karim was killed by the drug mafia syndicate of Irfan" and due to grief, "Karthick resigned and became a drunkard, by getting himself into Cyber branch."
Harshith decides to meet Karthick, who is now working in Cyber branch happier. When Harshith asked his help for this case, Karthick replied telling: "Sir. Our department doesn't have the patience to co-operate as well as to listen. It's waste to investigate this case sir. I am not afford to loose anymore in my life, like Karim. My other teammates and I are now happier. Please leave us."
Harshith decides to investigate this case all by himself and his team. Since, he realized that, "Karthick won't help them." Harshith starts to investigate more about the gangs of Irfan and Kalyan Singh through several people. He then forms a meeting along with his police team, where Harshith tells: "As per our investigations, we learned that Kalyan Singh and Irfan were once close friends and worked under the local don Baasha Nayeem. Kalyan Singh's men includes: Arul Reddy, Jagan and Sharma respectively. The same case Irfan's mafia have: Basheer, Imran and Manoj as primary henchman. They all indulged in extortion, drug trafficking and robbery in their early teens. Afterwards, became rivals due to ego clashes, parting ways apart. These things, all of us know very well."
While he is speaking, Kiran tells Harshith: "Hey Harshith. Your elder brother have called me da. Your father fainted it seems." Hearing this, Harshith rushes to his house and asked his brother: "Brother. What happened?"
"I don't know da. He read a news about recent raid by NCB against Drug syndicate. After that, he suddenly got a heart attack and fainted." His brother said to him. Harshith consoled his father.
THREE MONTHS LATER:
UNIVERSITY OF MUMBAI:
Three months later, Harshith is invited as a chief guest for Music Inaugaration Programme, that's inaugurated by a famous music playback singer and author Arjun Jeyendran. He originally hails from Tirunelveli district of Tamilnadu, like Harshith's family, who also hailed from Tamilnadu and got settled in Mumbai. He attends the ceremony, being a huge fan of Arjun. There, Arjun's younger sister Yazhini sees him and reminds off their college days.
FOUR YEARS BACK:
Harshith completed his final-year graduation and he was getting trained in NCC Cadre for another one year. Because, his wish was to join Indian Army, through the NCC regiment. Yazhini was his junior student, whom he continuously avoided due to his importance for career. She is sweet-natured and sensitive girl, raised up by her brother, who took care everything by doing a lots and lots of sacrifice after their father(a widower) died two years back.
Yazhini's father, Sai Adhithya was working as the DSP of Mumbai, investigating the case of Kalyan Singh and Irfan's crime syndicate. However, he was killed in an road accident. Since then, she had been cared by her brother, who still remained unmarried, a man reaching 45 years of age.
Yazhini's love was rejected by Harshith, despite Kiran's pleasing words. He and Kiran didn't come to the college for four years, since then. Yazhini learnt from her friend that, "Harshith have cancelled his plans to join Indian Army."
PRESENT:
Yazhini comes back to her senses and calls Harshith to the stage. However, he himself goes and speaks with her. After meeting her brother formally and telling about his craze for his songs, he returns back to Mumbai seashores. Arjun have asked him to meet him in the house, to which he agreed. He reminds the words of Yazhini, "Where did you go these four years?"
The next day, Yazhini meets Harshith's family and gets mingled with them(Maternal uncle Retired General Ram, Brother and his paralyzed father). Yazhini tells Harshith in the house, "Music is craze for my brother since childhood days, Harshith. He is now settled with his immense talent."
Seeing Harshith, Arjun invites him warmly and asked him, "How are you?"
"I am fine sir. And, how you leave in this house along with your younger sister?"
"Alone? No. I am living along with my music and world class music players." He said and goes near to the photo of Johnny Cash and tells, "A talented person and famous music artists in the world. He had issues with drinking and drug abuse. Later he was diagnosed with a neurodegenerative disease." He further shows other musician's photos like Zakir Hussain, Bob Dylan and Pandit Ravishankar. Exclaiming them to be, "One of the greatest and fine musicians of the world. I am living along with these musicians. Not living alone. Their love for music and craze made them live forever in people's mind."
Harshith then leaves the house after becoming Arjun's friend. While Yazhini too accompanies him. Meanwhile, Kalyan's henchman Sharma gives the photo of Harshith and tells his henchman: "Hey. His name is Harshith. If you see him anywhere, kindly inform me. If he is alone only."
Meanwhile, Harshith goes along with Yazhini, where she argues with him to accept her love and enquires about his whereabouts for four years. As he unanswered her questions and looked in and around the places of the resort site, she gets furious and comes faster towards him, as she was standing five metres away from him.
"Yazhini. Move asides." Harshith said and pushed her away. She falls to the right side of the table. While Harshith takes his gun and finishes off the first henchman of Kalyan dead. Yazhini looks in surprise. While Harshith stands with gun in his hands. He calls Kiran, "Hello Kiran. ACP Harshith speaking da. Kindly come here along with our teammates da." He agrees to his words and comes along with his teammates. Harshith then, proceeds to dismember the henchman of Kalyan Singh. Out of fear, Sharma runs away from the place. But, he gets hit by an unknown Scorpio car and dies on the spot.
To make situations worse, Harshith replaces the gun along with Sharma's own henchman(to look it like, a clash occurred between them because Irfan bribed the man). As a result of this, a huge gang war breaks out between Irfan and Kalyan's drug mafia. In the process, Irfan's two primary henchman are brutally finished off to death by Kalyan himself, who comes out from the sea port for the first time. Harshith decides to nab them by using this as an golden opportunity, while also planning to crack the unknown killer.
After meeting with his senior police officers, Harshith goes back to his house. While getting in his car, he hears Karthick telling to his dog, "See da. This is the world. They considers caste, religion, etc. instead of talents. See Harshith. He killed the gang of Kalyan Singh. But, tactfully solved the situation and escaped. Because his family is influential."
A frustrated Harshith takes Karthick to his home and tells him, "See. You told us as a big family, right! This is only our big family. My father. He can speak, but cannot walk. He is not 90 years old. He is just 55 years old." He said, by touching his father, who holds him.
Harshith further tells, "This is my brother. A widower like my father. Because, my sister-in-law died due to pregnancy complications. He is striving hard as a responsible person along with my maternal uncle."
Harshith tells, "How his father became paralyzed due to a few criminals, who spoiled the life of younger generations!"
FEW DAYS BEFORE:
Few days before, when Harshith was about to be recruited for Indian Army(as a footsteps to follow like his father's ways), his father instigated about the drug syndicate and took photos and videos about them, selling drugs. He gave the information to a police officer. However, they are also drug addicts, working in favour of the criminals. As a henceforth, Harshith's father got attacked by them and was left paralyzed after getting hit in the leg.
PRESENT:
"Ten minutes is enough for me to kill them. If everyone do like such means, this world would become a graveyard. Despite getting selected for Indian army, I joined IPS by writing UPSC Examinations and came here to finish off Drug mafia, once and for all." Harshith said to Karthick, who looks guilty.
"I didn't tell this so that, you would help us or feel sympathy for me. This is not my problem. It's our country's problem." Harshith tells to him.
"Isn't this my country?" asked Karthick.
"It doesn't look like. If you have thought like such, you would never think to utter a bad statement against our police department, you won't have thought that, 'It's better to talk with dogs.' I see this as my own country. I don't need anyone's help. I will deal this case by myself. You may go now." Harshith ordered Karthick, who leaves the place in anger.
Meanwhile, Arul Reddy meets Kalyan Singh, to whom he tells: "Ji. One good contract have came for us."
"What's that?" asked Kalyan Singh.
"We are getting 200 Kg of Methamphetamine from South America. The gang offered us 1500 crores worth of money. Shall we take that contract?" asked Arul Reddy.
"Ask them to send the methamphetamine through ship, within three days." Then, Arul Reddy silently said, "Ji…"
"What da?"
"There is one more news about Irfan's gang."
"What's that news?"
"Irfan is getting 300 kg of Cocaine from an Indonesian mafia, that's worth 1800 crores. He is coming to Daravi sea port."
Taking this as a golden opportunity to eliminate his challenging rival, Kalyan decides to take down Irfan's mafia and plots to destroy them along with Arul Reddy. One of Harshith's spy have heard of this from distance. He henceforth calls Harshith and reveals everything about this. The information leaves him shocked. Karthick now meets Harshith and tells him, "Friends would tell and help us. Police would help, without telling us."
Karthick and his teammates(who also have agreed to return back from Cyber branch) now asked Harshith and his teammates, "Do you know how Kalyan Singh and Irfan became gangsters?" They all looked silent.
Karthick switches on his laptop and screen shares about them detailed telling: "This is Kalyan Singh's photo. It was taken when he was 17 years old. He came to Mumbai and worked in a station as a porter. Days later, he became friends with Irfan and they both indulged in crimes during the early teen itself."
"Sir. Irfan's father Ibrahim worked as a head constable right?" Kiran asked Karthick.
"How come you know about this?" asked Karthick.
"I searched through Wikipedia sir." Ravi said.
"Sometimes information in that would be false. Don't believe it blindly." Rithik replied him, to which all laughed.
"Jokes apart. Then, how did the duo got separate, despite being close in all criminal activities?" Harshith asked Karthick.
"Irfan became drug kingpin slowly, as he started becoming powerful through drug trafficking. This caused jealous for Kalyan and he parted ways with Irfan, soon becoming powerful gangster in Daravi. They became arch-rivals, after some days." Karthick said to him.
Rithik tells him and Harshith(and teammates), "Mumbai is slowly becoming cocaine capital of India. As per Narcotics Control Bureau report in recent times, drug enforcement agencies are raiding in USA, UK, Canada and Australia, cracking down big time on coca producing countries in South America. To work safer, they chose India and joined hands with these two mafia leaders respectively."
"As per 2014 report, about 2500 kilogram of cocaine confiscated in Sri Lanka, Port Elizabeth and Panama in the past two years was headed for India." Another teammate Krishna told this.
"If these drugs are supplied even in small quantities, they could earn maximum of 1000 crores. That's not a big amount for these gangs. But, we are the ultimate sufferers. NCB recently confirmed that about 300 kg of Cocaine(worth 1500 crore rupees in the international market) landed in Mumbai in December 2015 through a syndicate with links in India, Australia and Canada." Another Karthick's teammate Ramana explained the mafia.
"The NCB was able to blow the cover of the syndicate after it was found that approximately 200 kg of methamphetamine was transported from Canada to Australia using an Indian Internet protocol(IP) address." Karthick's teammate Krishna said.
"The NCB caught Akshinder Singh Sodhi, Irfan's right hand man of Punjab. Because he was operating through a said IP address for the drug mafia. 423 kg of cocaine was seized from him." Krithik said to the team.
Then Harshith's spy asked them, "Sir. Isn't this a right opportunity for us to encounter Irfan and Kalyan Singh's mafia?"
Karthick thinks for a while and replied them, "We have got a right opportunity to take their gang now. Why should we miss the chance? Let's take them down."
Harshith accepts this. But, tells Karthick: "Sir. But, we should be very careful. Because, there are political issues. We shouldn't get caught in this mission."
His point of view is agreed. Their senior officer sanctions shoot and sight order for them, though he refused initially. The stranger gets to learn that, "The gangs of Irfan and Kalyan is going to be eliminated." But, he remains silent.
10:00 PM, NARIMAN POINT:-
At Nariman Point of Mumbai in 10:00 PM under the dark clouds, Muhammad Irfan and Kalyan Singh's gang comes from different port sides respectively. As they are coming almost to the common spot, police team of Harshith and Karthick becomes alert. From the either sides, they starts to indulge in a violent gun shoots. In the ensuing gun shoots, Arul Reddy and several other henchman of Kalyan Singh gets killed. While Irfan's few henchman are killed in the shoot out. He and Kalyan barely escaped from the place.
While Kalyan managed to reach the safer side, Irfan eventually succumbs to the assassination by the stranger, who shows up to him in the eastern sides of the Narimon point. They both indulges in a fight, in which the stranger emerges victory, finishing off Irfan eventually.
One of Harshith's teammate Ravi sees this and he starts to chase the stranger. However, the stranger managed to outsmart him, despite his face got almost exposed, with his eyes, nose and mouth alone seen by Ravi. He sits in frustration, as he have missed the stranger eventually.
TWO DAYS LATER:
Two days later, Harshith returns to meet his family. There, he comes to know that, "Arjun have came with a marriage proposal to his sister Yazhini. Since, she dearly loves Harshith." Eventually, Harshith accepts his marriage proposal from him and their engagement successfully takes place.
Meanwhile, Karthick calls Harshith.
"Yes sir. Tell me."
"Harshith. We found out Kalyan Singh's dead body, lying near to the seashores of Jawaharlal Nehru Port. It was very brutal. He have got wounds all over his body. In addition, we have sketched out the face of that stranger, with Ravi's help." Karthick said to him.
"Very good news sir. It's time for us to take down that Horse sir. Because the two kings of this gang have been killed. I will come immediately sir." Harshith said and goes to meet him and the teammates respectively.
From Karthick, he sees the photo, which almost looks like Arjun. Initially, Harshith is unable to accept this fact. But, later recalls the gestures of Arjun and tells Karthick, "Almost, he looks like Arjun only sir."
"Shall we search Arjun's house sir?" Krishna asked him.
Harshith however, refuses to this and tells them that, "He's not Arjun. He may be a some other guy!" He tells his decision to handle this problem, by himself and goes from the place through his car.
While going, Harshith recalls an incident that have happened, before he came and met his teammates.
FEW HOURS BEFORE:
Few hours before in Arjun's house, Harshith suddenly visited Yazhini to give a gift for her. As he was about to go back to his house, he noticed the black mask(which was wore by Arjun to cover face) and several shocking files, including the targeted photos of Mumbai gang. Shocked, he met Arjun, who invited him warmly.
While sitting and talking with him, Harshith tells him: "Sir. Our Police department have recently finished off Irfan and Kalyan Singh's mafia, except those two. Because, they were killed by an unknown stranger."
Arjun starts to sweat. Without showing any signs of fear, he replies to Harshith, "That's good. For so many years, these people were a threat to Mumbai. Now, it could be a sort of peaceful city."
"But, I have found out the black mask of stranger, some targeted photos and a few more in your house. And, I came to know that you are the reasons behind their death." He said to Arjun and he stands towards him in gun point.
Arjun starts to laugh and Harshith asked him, "Why are you laughing unnecessarily?"
"I felt pity for you Harshith. Because, you don't know the other part of this game. Only half game is known for you. Come with me. So that you may know the other side of this case." Arjun takes him to his safe room, where he showcases the details that his father Sai Adhithya have segregated for several days, as a cop in Mumbai.
"These are the details about these drug mafia leaders. Before two years, my father was working in this. He was almost ready to encounter these mafia leaders. And that's his main aim. Unfortunately, his dreams was shattered. Because, your own police department betrayed him."
"Didn't he died in accident?" Harshith asked him.
"No. He was killed by Kalyan Singh's assassins. They framed it as an accident. That's why, I targeted them one by one. I in-fact, got trained in sniper shooting. Then, I killed them all one by one. Thus, ending the gang war as well as mafia regime once and for all in Mumbai, as per my father's wish."
Initially, Harshith is not convinced with his act. Because, he have taken law into his own hands. Later, he decides to help him escape and tells, "Great job sir. You should have came to our police department actually." Arjun smiles. As Harshith is leaving the place, he suddenly turns towards Arjun and asked him, "Sir. I think, this black mask won't be useful for you anymore. If you don't mind, can you please give me this along with your black shirt?" Arjun smiled and gives it to him, after which Harshith left to meet his teammates.
PRESENT:
At present, Harshith is being followed by Karthick. He blocks him in the middle of the road and confronts him by asking, "Harshith. I know that, you have found out something regarding the unknown stranger. Tell me. Who is that?"
Harshith thinks for a while and reveals to him, "He is Yazhini's brother Arjun." He tells the events, that have forced him to become a stranger and kill those mafia leaders. Initially, Karthick considers this as a crime. Later, he agrees and tells him, "We can't act as police officers, all the time. And we don't have to run behind mafia leaders anymore. Since, Gangs of Mumbai have been diluted now."
"Let this information be confidential, Karthick. I mean, let this truth prevail between two of us" to which he agrees.
THREE MONTHS LATER:
Now, Harshith and Yazhini leads a happier life, having got married. He is still more working as a team. At that time, Karthick tells Harshith: "Sir. A recent news came for us."
"What is that, Karthick sir?"
"Sir. The Narcotics Control Bureau (NCB), for the first time, is preparing a list of the top 100 drug mafia kingpins in India to initiate action against them under the Prevention of Illicit Traffic in Narcotic Drugs and Psychotropic Substances (PITNDPS) Act." Harshith's teammate Ravi told.
"Are we having any role to do in this mission?"
"No sir. NCB doesn't want us to interfere in this mission. According to home ministry and Narcotics Control Bureau (NCB) officials, the idea is to bust the chain of distribution at the top, for which all zone directors have been asked to send names of the top drug lord mafias. Special focus is being given to cocaine suppliers in Mumbai, given its rampant usage in the city, especially the film industry." Krishna said to Harshith.
"Then, why to worry! Let's be peaceful." Harshith said.
"Don't worry. Be happy. Am I right sir?" asked Ravi.
"Exactly" said Harshith and the other guys, to which all laughed.
"However, we have to work as a refugee. Because, we are in police." Karthick said.