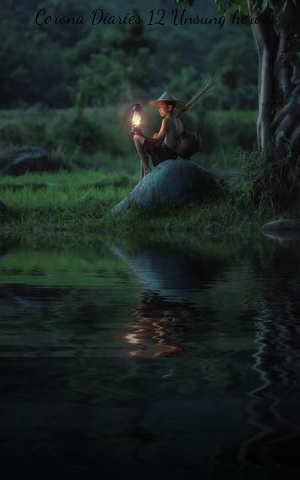 Mouna M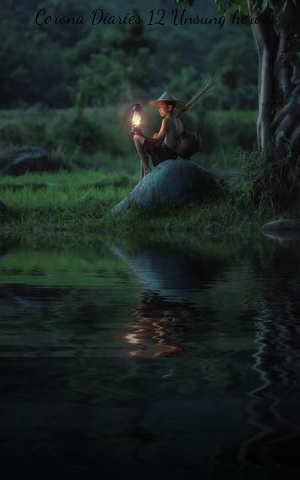 Mouna M
Corona Diaries 12 Unsung heroes
Corona Diaries 12 Unsung heroes


---
---
As corona, I had a tough time in searching people whom to infect. As soon as I would infect one person, he would go and infect people around him, and that's what I didn't like about myself. But, I had to do my duty to the best of my knowledge, and that's when I came across this garbage picker who comes into your layout with an open auto rickshaw, having to live with the garbage throughout the day. When he does not have any qualms about it, why do you keep the garbage in your mind people.
As Corona, I want to tell you all once and for all. Learn a lesson from the garbage picker. He does his work, amidst the dirt, does not complain about the smell, nor does he complain about the smell though it stinks and people do cover their nose and try to speed up their vehicles whenever they come across the garbage carrying truck, blaming him for no mistake of his. Arrey! You have an option! If you get angry with your boss, you take an off and show your anger. Imagine one day, the garbage picker gets angry on you and throws your own house's dustbin dirt onto you, or just say, he forgets to pick up the sanitary waste one day from your house, your entire house stinks.
Poor chap, after taking bath twice also, he cannot smell the goodness of food, that's because of his job, he happily eats his food and sleeps peacefully every night. Whereas people, inspite of having a good job on hand, have to apply perfume to smell good, struggling to eat with a fear of being overweight and hardly sleep in the night.
When the doctors and nurses are applauded, for their untired fight against corona, I feel, it's good to appreciate them. They at least have their protective suits and masks on. They are well aware of who's the patient and who's not. Don't you think garbage picker picking up the garbage is the real warrior who despite putting his life at stake, unaware of the corona patients all around him with just a single mask, helping people dispose the garbage, even on a Sunday, is the unsung hero?