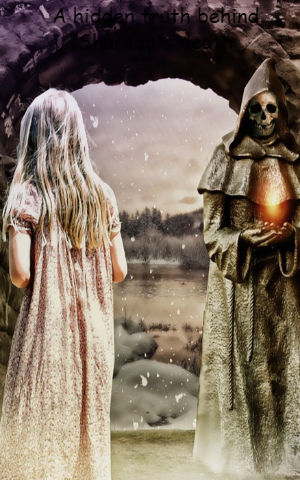 Chandrika Menon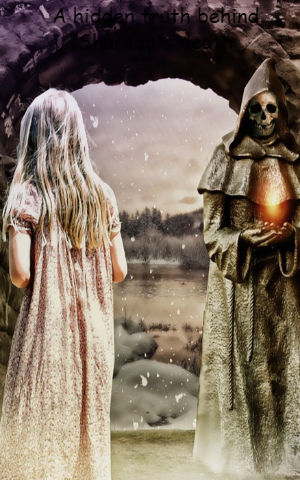 Chandrika Menon
A Hidden Truth Behind Sharada's Death
A Hidden Truth Behind Sharada's Death


---
---
It was the summer of 1979, when the climate was hot and humid outside, in the village of Bardapur (located at Beed district of Maharashtra), the ambulance and fire engine arrived with sirens to an apartment near the old police station situated there. In no while, a huge crowd gathered near the apartment. Also there were different talks among people about the fire that broke out in the second floor of the apartment. The victim who died in this terrible fire blast was a lady. This incident left her family and friends in shock and depression.
Later in a short while, the police vans also arrived the premises for further investigation of the tragedy occurred. But the police was informed by the victim's family they did not require any investigation, they said it was an accident as stated in the post mortem report provided to them. The crowd gathered at the premises was shocked about the decision given by the victim's family. Many started narrating different stories about the incident with their own assumptions, conclusions and judgements blaming the poor family.
Later in a few years span, this family quitted that apartment and got shifted to their renovated villa nearby a Mahadeva Temple in the center of Bardapur village. During these past few years, this Brahmin family of Pottis had underwent lots of pains and terror in their life, after the death of their elder daughter Sharada in the fire incident occurred.
There was a time, when the Potti's family was the happiest small family of 4 members, consisting of Father, Mother, blessed with a son and daughter respectively. Sharada, who was married grandly in 1979 to Shravan Sachdeva, an hardware engineer, was the elder daughter of Raman Potti and Suma Potti. Raman Potti was a good business man dealing in gems and jewellery and had his own showroom. After his daughter's tragedy, Raman Potti also passed away suddenly in the same year 1979 due to major heart stroke. Later, his business was taken up by his son Sanid Potti, who also took care of his mother Suma potti. Life went on for both mother and son, they took care of each other. People surrounding them never left an opportunity to blame them about their past disastrous life.
All of a sudden, things changed with life for them, when Sanid sets up his new diamond showroom near the oldest police station as this place was not new for him. It was a rainy season, when one day Sanid was on his way back to home after the day's heavy work pressure, he locked the showroom late and the time was around midnight 1.30, when he drove his motor bike half a way, he heard a familiar voice peeping him out from behind, "Babu, listen me….please listen me a while."
At first, he ignores it, as he was tired badly that day. Then again, the same voice echoes back to him, "Babu….please listen me……..stop a while."
Now, this time he was sure on his ears, so he stopped the motor bike and turns back, he was shocked that voice was none other than his elder sister Sharada, who passed away few years back in the fire incident. Unbelievable he gets fainted there.
The next day morning, when he gets up, he could find himself in bed at his home, his mother was sitting in front of him, wiping and she said, "My son, how do you feel now? Why were you so late yesterday night? I was worried when I saw you unconscious in our varanda." Sanid was confused and scared about what should he speak to his mother.
The incident of yesterday night was unbelievable for Sanid, anyhow, he builds up his mind and leaves for work. Later after thinking a lot, he decides about getting cleared his confusion. Therefore, he intentionally leaves late at the same time and passes through the same place as of yesterday. Again, the same voice calls him, "Babu…please listen me….I want to tell you something."
Now he stops and gets down from motor bike, initially the face was not clear when he reaches near to that voice. Now he came face to face, he saw his sister Sharada and also felt her presence a while, but in no time she gets vanished away. Now again he is left in a confused state of mind. He was scared and anxious but now he wanted to know the true mystery behind his sister's death.
As he was also fed up listening all rumours and irrelevant stories framed by the other people like…… some said, "She was betrayed and killed by her husband"… while some said "her marriage was against her wishes so she ended up herself"…..while others blamed their parents responsible for it.
Next day morning, Sanid decides to meet his Sister Sharada's husband and his former brother-in-law, Shravan Sachdeva, now who was remarried and blessed with 2 kids and settled at the place called Dhaswadi. As decided, Sanid leaves for Daswadi to meet him. But, after reaching their residence, Sanid found the door locked and when he enquired about them with their neighbours he was surprised to understand that they got settled in U.S. long back.
Now, Sanid also suspected Shravan Sachdeva (his sister Sharada's husband and his former brother-in-law). He returns back home losing his hope. At the same time, he had lot many unanswered questions in his mind. He also regrets about the fact, why their parents never underwent police investigation when this incident occurred. He decided to clarify about the same with his mother.
On hearing from him, his mother was speechless but could not get control over her emotions, so she speaks up, " Son, Why do you feel this today like others, we did injustice to our daughter? After all she is our daughter, who was born to us before you. We didn't want investigation on our daughter's death doesn't meant we never cared her. At the same time, we also thought about our son, who is building his future and had to be careful on our every action that may spoil his future too."
Sanid felt sorry and unsatisfied after listening his mother, so he decides to investigate the truth by himself without informing her.
It was midnight around 2, he intentionally visits the same place where he heard his sister's voice first time and waits back for the same voice to utter him again. Suddenly, rain starts heavily, thunder strokes, wind flows high and he was blown away to an unknown path.
It was next day around morning 4 am, when Sanid reached his home. He found his mother waiting for him outside. She was scared and questioned him, "Son, where did you go yesterday night leaving me alone?"
Sanid spoke with a great relief, "Mom you are right. Yesterday I went to meet Akka (elder sister), she said everything about the mystery behind her death. She said you and Dad had taken a right decision and she didn't had any query for us. It was an accident which occurred due to the gas cylinder leakage and being her bad luck she was unaware about it. She said none had betrayed her, but her fate did it. She conveyed her regards for you. She is missing you, your tasty food, love, and care. If ever she had a rebirth she will come back to our home. She wants us to face the world and its rumours boldly and stay happy ever."
Moral: "When we don't know something, it's quite easy to spread rumours and gossips about others. Never ever criticize anyone, unaware of truth and their pain. Possibility….the pain they are undergoing today, may be difficult for you to think of… when same pain occurs in your life tomorrow.
Always remember, we all are just human beings and can't predict the next moment of our life".
__END__