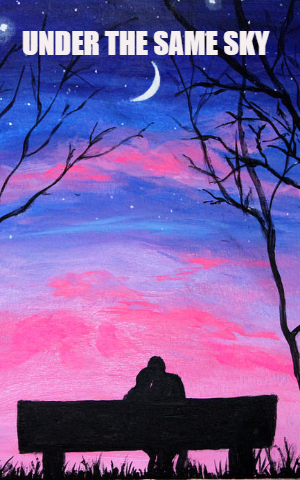 Manu Devassia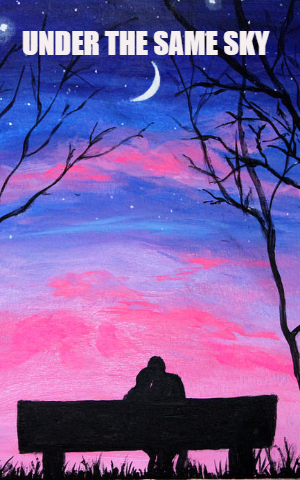 Manu Devassia
UNDER THE SAME SKY
UNDER THE SAME SKY


---
---
When we first met at the school, we were complete strangers. She was a grade ten student, and I was an English teacher. It was my first teaching assignment. It was a profession that I chose rather than one that was thrust upon me by destiny. Therefore, I had every reason to be even more enthusiastic and creative. Days passed, and I began enjoying my job and spending time with the children.
I couldn't think teaching was like taking a walk in the park, as someone described it… maybe without relevant experience. Yes, I really have to accept it; yet, with a correction that it is Jurassic Park. Because of the 'no reprimand rule enforced on teachers,' I have often lost my marbles and felt trapped. Some of the classes, I believed, were simply an extension of the hell we had read about that existed in reality. A stick, rather than a book or an instructor, has always seemed to me to be a better teacher. Since it was my first experience, I attempted to be as nice and kind to the boys and girls as possible. My only thought at that point was to give them the impression that I was approachable. I was successful in that attempt, and I won the hearts of the majority of the students in the school with my unique nature and personality. The head principal was pretty fond of me and held a high opinion of me, which eventually created lots of new haters.
Although I had unforgettably wonderful days in the midst of the crazy brains in those classrooms, I still cherish some of the little faces that were sources of relief for me then. One of those faces was Merin. Calm, shy, and charming...I would describe her.
"Sir, your classes are interesting," she has commented several times. I always took them with a pinch of salt, never knowing what she really had in mind.
She seemed to be the only one in my classes who paid attention. I entrusted her with creative subject-related tasks, and she did them with enthusiasm and passion. She quickly rose to the top of my list of favorite students... No, if I'm being honest, she was becoming a little more than a good friend. Mobile phones brought us closer together. Little chats turned into minutes of conversation...... yet they were only casual chats.
Slowly, I realized it wasn't just a matter of admiration for a teacher. My human frailty yielded to her adolescent feelings. Without our knowledge, the relationship was intensifying in terms of both degree and size. Professional ethics... never questioned my moral sense. Though I knew she was taking more freedom and demanding more from me, I, out of my human weakness, fell prey to my emotions. I was conscious that we were stepping beyond the teacher-student relationship, but I warmly welcomed it.
I considered the consequences of giving in to my actual feelings, as well as the issues that might arise owing to our age difference. However, the successful lives of many exemplary couples with significant age gaps inspired me. If we both have no issues, the age gap doesn't matter; but we will have to challenge and satisfy society's so-called social convictions and ideologies. All of this bothered me and put me in a dilemma.
She always addressed me as 'sir'. One day, I told her to consider me her brother. She was the only child of her parents. She even told me she doesn't have any brothers, and she placed me in that position. Will your parents not scold you for chatting with me or calling me frequently? I asked her once. "My mother knows you and I have told her everything about you." She convinced me. I believed it, giving her the benefit of the doubt.
Merin phoned me after school the next day. I was determined to ask her everything openly. I mustered my courage before she called me up.
When I realized she had a little... too much more than mere admiration for me, I was curious to know what she felt about me.
"Merin, do you have any feelings for me that go beyond friendship?" I asked her curiously.
"I like you so much, sir," after a few moments of stillness, she said. I knew she was hiding the partial truth. I'm not sure how she'll say she loves me because I've never told her I have such feelings for her. I curse my fate for not having the guts to express my true feelings in front of her.
Yes, I've never had the guts to express my heart. Thinking about her future and my own, I decided that I had to prioritize the teacher-student relationship. She was an outstanding student in the class, and if I had expressed my heart's desires, maybe she would have either welcomed or shunned them with trepidation. The outcome, however, will have an impact on her future studies.
My sleep was being robbed by my thoughts. My head began to fill up with questions, and I became even more distracted. Her performance in her half-yearly exams had severely worsened. The cause was obvious to me.
"What is it about us that we are so irresponsible with our lives? Why don't we show that we have the fortitude to lose a word in order to win something so valuable to us?" I questioned myself.
I rethought telling her about my future plans. I thought I'd be able to wait till her bachelor's degree was completed in five years. I'll be 31 years old by then, and she'll be 20 or 21.
Life is unpredictable, and no one can foresee how it will shape a person's personality or life. But what if she refuses to accept me after five years? Her beliefs and outlook on life may shift, and her heart may make different decisions...What if I appear to her to be much older? Unending thoughts made me anxious day by day. I was even more perplexed when I considered what a five-year span would bring for us. The lingering questions eventually forced me to make the tough decision to forget my love for the rest of my life in the light of an uncertain future and for the sake of everyone, including ourselves and our families.
I decided to go ahead with my marriage preparations after serious deliberation with my close buddy Ratheesh. Given her better tomorrow, I decided to keep a formal relationship with her from the next day. I made an effort to avoid her by not picking up the phone and not engaging in extensive conversations. However, the moments we tried to avoid each other proved the depth of our love for each other.
I began looking for suitable proposals for myself after failing to receive a positive response from her. She often discouraged me from it, saying that I was too young to take up the family obligations. That seemed to me to be a child's point of view. Once, I tried to get her real intention behind the frequent chats and phone calls. She diplomatically evaded the questions and threw me a hint, saying that she liked me. I knew, even though she was in love, I suppose she never accepted it for some unknown reason. She was my student, but to me, to be frank, she was the angel of my dreams. I didn't tell her I loved her or wanted to marry her because I was afraid she would think it was humorous or an emotional outburst of a perverted mind. So, rather than face the negative consequences, I preferred to keep my heart's true emotions to myself.
Therefore, I kept looking for matching proposals. My mind was not delighted by any of the girls I met. Perhaps it's because I couldn't find a more suitable partner than Merin. Finally, my family began questioning me about my intentions.
"Are you looking forward to marrying Aishwarya Ray?" In a sarcastic tone, relatives started questioning me.
"I would do it if Abhishek Bachan doesn't object." I felt compelled to respond.
"Speak up if you've got something to say... "Don't just mumble," said my mom.
"For the sake of the family, I'll accept the next girl I meet, even if I don't like her. Is that enough for you all? " I shouted.
In that case, if we had revealed our love for each other... I would have pursued my profession with great zest and enthusiasm, but her life would have changed forever.
One day, one of the church choir team members approached me with a proposal. I have been a singer at my parish church since seventh grade. It was his cousin's sister, who lived only a few meters from my house. Most people in my neighborhood were unfamiliar with me because I had left home after completing secondary education to pursue a priestly formation program. Even though her house was very close to mine, her name sounded unfamiliar to me. I was curious to see how she would look. What I knew about her family was that she belonged to a poor family, but that never disturbed me. Most of my relatives were against my decision to marry her, but my heart stood with me.
Even though the thought of Merin pricked my heart, I convinced my mind that it was a childish longing and not bound to happen in my life. I decided to go ahead with my plans. The marriage was fixed the same month, and my heart soon fell for her.
Finally, resolving to forget my first true love forever, I got engaged to Neena, a young girl seven years younger than me in age from my neighboring locality. As my choir mate described her, she was fair, lean, and innocent in appearance. I was attracted to her the first time I saw her photo. The bond between us grew faster as the same villain made a second entry into our lives—the mobile phone. She was a working professional, and so we had to wait for the sun to descend to begin our chat. We talked for hours. In fact, nights were turned into days and we never let our mobiles rest for the next two months.
Months passed and finally, we were happily married on the 27th of April 2015, a day I waited for three months. I felt a sense of fulfillment on that day. We began our life together on that day, and no thoughts of Merin ever disturbed me. As I had revealed everything about my past, Neena accepted me with my failures.
When I came back to school after two days of my marriage, I was shocked to hear that Merin had attempted to commit suicide. No one had a clue why she did so. I could only be silent and I was a bit scared to think if she had mentioned me as a reason. The next day, I called her parents and informed them that I needed to talk to her personally as early as possible. They were happy to accept my request as they were helpless. I was afraid to face her the next day at school. Her exuberance had faded, her lovely smile had vanished, and she had lost all interest in her studies. I was found unhappy and others observed it clearly on my face. Some said that I wasn't happy about my marriage, and others teased me by saying that I had been sleepless since the marriage. I tried to pretend happiness. It made me feel like I was at fault.
I resolved to bring her back to reality. I accompanied her to her home with her parents' permission. She opened herself up on the way, something she had never done before.
"Merin, you have to put more effort into your studies," I expressed my concern about her on several occasions.
"Sir, I am unable to concentrate on my academics," she admitted helplessly.
"Why? What is it that is bothering you? " I asked her, knowing this was a pointless question.
"I'm not sure, sir. Every time I open a book, I am disturbed. " She muttered, looking down.
I sensed she was interested in me, and I realized I was responsible for her failure and poor performance.
"Sir, your presence makes me happy and, at the same time, disturbed. I love you and am fully immersed in your thoughts. " It was something that I longed to hear from her..... Late realizations are not always fruitful, I felt then.
"I'm 11 or 12 years older than you, Merin, and what you feel towards me is just infatuation," I tried to convince her.
"Sir, you don't have to teach me what infatuation is; I've experienced it several times before. But this... this isn't just a feeling... It's a reality that I am in love with you. "
She didn't speak like a student then, and I was surprised. For a moment, I felt so happy, but it was inappropriate at that moment because I was no longer a bachelor.
"Why didn't you express your feelings for me?" I asked her.
She stopped walking and stared at me disappointedly or helplessly. I knew her eyes that were about to burst were finding it hard to veil her emotions.
"Look at me, Sir... look into my eyes."
I pretended I hadn't understood what her eyes were trying to tell me. For a brief moment, I felt defeated... defeated so pathetically that I failed to recognize her true love...
"We will both bear this bitter failure until the end," I murmured to myself.
"Haven't you felt that I am in love with you?" Looking into my eyes, she asked.
I felt her soft palm holding mine...Now I clutched her hands tightly, comforting her with the realization that she would never be mine, and I would never be hers.
"Merin, we are late to realize it. We can't do anything now…I am married. " I said sternly.
"Can I interfere in your married relationship?" she asked immediately.
"What do you mean?" I asked, confused.
"I shall speak to your wife….she may listen to me." She, like a child who lives in a fantasy, said to me.
"What nonsense are you talking about, Merin?" This is not a childish game. I won't allow you to do that and you should never do it. " I scolded and warned her strongly.
"Sir, didn't I tell you not to marry now?"
"Those were casual dialogues, I thought."
"No, I really mean it." I want you to be mine. I really love you and I can't forget you anymore. " She was about to weep.
For some time, I could not utter a word. We walked in silence for some distance. As usual, I tried to convince her that she would have a good future with someone better than me.
" When you are nubile, I would look like an elderly man and you would not like to accept me then." I tried to divert her thoughts.
"Look….I don't mind. You will still be mine even if the prince of France proposes to me. "
I could see her conviction and the depth of love in her eyes and her determination. All my persuasive power was proven futile by her intense emotions. I felt like walking and talking with her my whole life like that. We arrived at her house, and her mother welcomed me in with a little confusion.
"Mom, this is Arun, sir," she said to her puzzled mother.
"Yea, ok, nice to meet you, sir. But…but Merin has told me you are much older and you have a child in grade five. I had a different image of you," her mother said with a frown.
I could sense the fear in her voice. Because Merin must have convinced her that she was talking to a person much older than her in order to cover up the real factor.
"Aunty... Sorry…I have to speak to you for some time. " She was found to be scared all the more.
I asked Merin to go to her room as I wanted to talk to her mother personally.
I said everything about Merin's intention and my involvement that drew her to me. I knew I was telling her a lie when I said Merin was undergoing an infatuation stage. I felt sorry for that because I realized her love for me was genuine. She just heard all of that I said, uttering nothing...and just wept before me.
"Sir, I have asked her several times why she was disturbing a teacher and she said you are a good teacher.. …like a close friend to her and so on….But I never had the thought that you were so young. It was my fault, and I should have been a little more careful. But you could have corrected her... …sir." She said, blaming me.
"Aunty…I never knew that she had such a feeling toward me. " I said apologetically. Now, give me some time...I will talk to her and I promise I can bring her back to academics. " I promised her and moved to Merin's room.
She was waiting for me there with her laptop open. As I entered her room, I was shocked to see what I saw on her laptop. All the photographs that I had uploaded on Facebook were there with her photo attached to each of my photos. That was not over. She showed me some of her notebooks in which she had drawn my image and written my name along with hers beautifully.
"Do you believe it now that I love you so much?" Her eyes were red, and a few drops of tears fell onto those pages she had kept open. Soon, the writings turned red, as if her drawings were shedding blood. "
Sir, I can't forget you, whatever you say. Tell me a solution and I know you too love me. Sir…please…," holding my right hand, she pleaded with me like an innocent child. I didn't know how to console her…I was shocked and felt helpless….
"Merin..see…I know whatever I am going to say now is meaningless, but understand that I can't do anything now because my marriage is over. If you had told me this at least before my engagement…….," I tried to convince her again.
She was weeping silently, …..covering her face…..I didn't know how to console her..
"Look, I will be your most intimate friend forever…. till I die…This is my promise….At this point, this is what I can say…."
She kept silent…I spoke to her for around three hours, and finally, I was about to leave her house. Her mother was curious to know how the long hours of discussion changed her.
"Don't worry Aunty… Merin has promised me to study well and she will be a good girl. " I encouraged her and she seemed a little more relaxed, though she did not completely believe what I said.
As I was about to step out, Merin said to me to wait a minute as she went into her room. I waited for her for around five minutes. I was scared of what she would do inside. As my thoughts were going wild, she suddenly came out, dressed up beautifully. I had never seen her so beautiful like that, as she always came to the school in uniform.
"Where are you going, Merin?" her mother asked her, surprised.
"I am coming with you to your house." She said, looking at me with resolute eyes.
Her mother started weeping again. I was again in a dilemma. I was trying to change her mind, and I thought she had agreed to my demands.
"What are you saying, Merin? I have a family now. I have been telling you the same thing for hours, but you seem to have understood nothing. " I said angrily.
"Ok, then take me with you until you reach the main road." She requested.
"I need to talk to you for some more time." She pleaded, never minding her mother.
I consented with the permission of her mother, and she agreed with one condition: that we are accompanied by Merin's cousin. Merin was unhappy with her decision, but she eventually agreed. As a result, she accompanied me until we reached the main road, and to my surprise, we didn't talk much, possibly because her cousin was with us. Finally, as we reached the main road, I felt like never leaving her there. Her eyes were still wet and rheumy. She stood as if she was left alone in the world.
"Merin, look at me…I am sorry that I could not realize your love and I will never forget you in my life. But remember…..please don't think about me again….I am going to resign from the school. If I continue again, I will be spoiling your life. Be a smart girl…like before. " Holding her hands, I told her….with all the strength I could muster.
"Then promise me this….that you will remember me forever…" She said, wiping her tears.
" Why not….you will be in my mind forever," I promised her, fully aware that life is a medicine that helps us forget the past.
With teary eyes, she walked away, never turning back... ….I watched her cousin follow her. She faded from my sight.
That evening, she changed her profile pic, which says, "Distance doesn't matter if we are under the same sky." I used to open her profile pic very often, curious to know whether there was any change in her mindset. Even today, I am patiently waiting to see her profile picture changed.