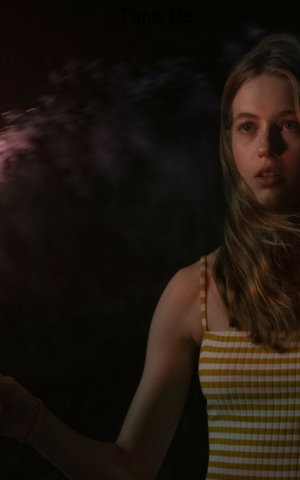 Rangini Makha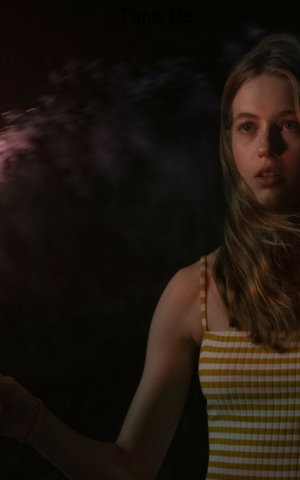 Rangini Makha
Time Up
Time Up


---
---
"Why is he not moving!" came Rasheek's frustrated voice, in Nevin's ear. Nevin jerked, nearly dis-balancing from his bike. "Did he...discard the positioner" Nevin responded, gaining back his balance. Rasheek replied, in a slow, cold voice "In that case, she must have returned. Returned with Aditya." "Where are you," he asked. Nevin replied "I have just taken onto your highway. Now we are on the same route." Rasheek said nothing and thought to himself "They may have discarded the positioner and moved away. But...why did they discard and not destroy it. Did they want to mislead us... or did Shibhu just happen to meet with an accident...or did he get stranded for some reason by the people here? "I think they just discarded the positioner. There is no point in going towards it anymore." Nevin said.
Aira looked expectantly at Shibhu. He looked at Aira and spoke with a slow, clear voice "Aira, you know the Siphon, is pre-set to take us back into our time. You know that we need to be present here, in this timestamp, to be able to catch the signal from the Siphon. We cannot miss the timing..." Aira replied "Of course, I know that. That's why I came back with Aditya at...." "Right, because if we are anywhere else in time, except this timestamp, we would miss the signal from our Siphon. Which, in effect means, we could be lost forever. Missing the Siphon means, being lost in time forever. We need to make Rasheek and Nevin miss their Siphon signal." Shibhu said. "What!" Aira gasped.
"No, we are not changing direction. We still go in the direction of the positioner. If we find Shibhu alone, in some trouble, we have him. Rasheek said, with a wicked chuckle. "Ha, yes" Nevin chuckled too. "If...Aditya is around...we need to take him. We don't have to deal with Shibhu or that girl. We can deal with them when they are back into our time. That traitor Guhaay and his team...we will sweep out all of them." Rasheek said, raising his accelerator as he spoke. "Got it," Nevin said, smiling viciously. Rasheek slowed down and said, "If...we don't see them...then...they could have laid a trap for us..." "Ha..they...trap us...that Shibhu has been running away..." "Don't underestimate those earth dogs?" Rasheek said in a pressing voice and continued "At 150 meters distance, if we don't see them, then we stop. We just don't go any further. You get it?" "Okay..." Nevin said. "Let their trap go in vain. They will anyway return to our time. We catch them there." "Okay...got it! Got it!" Nevin said smiling. They did not destroy the positioner, that could very well be a trap." Rasheek said.
Shibhu spoke louder and faster now, saying "We don't know who among Rasheek and Nevin have the anchor, so we need to deal with both of them. Aira, you take Nevin into another timestamp. Aditya, you need to pull her right back using the anchor. I will take Rasheek into a different timestamp. Aditya, you need to pull me right back too. Then, both of them would be indifferent timestamps. If Rasheek has the anchor, he will pull Nevin into his time, but they cannot come to this time, because they don't have their anchor here anymore. If Nevin has the anchor, he can pull Rasheek into his time, but once again they cannot come back here. They can never be right back here. They could be hopping around different timestamps, just like you and Aditya had done. They will miss the signal from their Siphon. "I get it...We literally need to dump them off in time. Just like throwing them off a cliff. I see that this is the only way we can get rid of them. But...how are we going to do it...We would have to physically confront and overpower each of them. How would I overpower Nevin and take him to a different time" Aira said. "How does this anchor thing work. How should I pull you guys back." Aditya said before Shibhu could respond to Aira. Shibhu swiftly looked at Aira and said "Aira, you have the positioner. We first need to make some distance from it. Leave it here and let's move away, so that we have some view of Rasheek and Nevin coming, and launch ourselves at them appropriately." Aira reached out to her pocket to bring out the positioner when she froze at the sound she heard. Shibhu, Aditya, and Aira, all three of them looked in the same direction. Their hearts thumped harder and harder as the sound of a speeding bike transformed into a figure, which Shibhu you recognized as Rasheek.