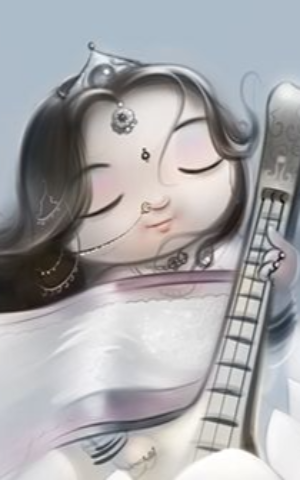 Rangini Makha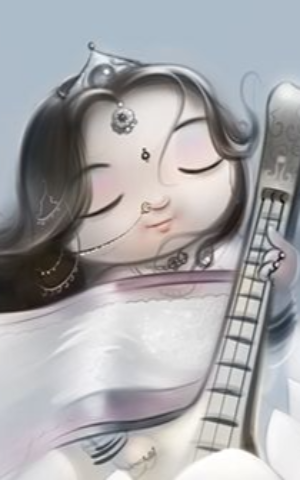 Rangini Makha
The Message
The Message


---
---
Aira felt performance pressure this time, although she came prepared, unlike the first time, when she made things up spontaneously. "This is double the number of people!" she said as they neared their destination. "Already!" said Aditya eyes widening as they went closer. "Yeah already!" she said slowing down, as she felt her feet heavy. "Come on, it will all be over in fifteen minutes," Aditya said encouragingly. "Fifteen minutes," she gasped, making up her mind. "However it goes. Even if we fail, it will be over," he said strongly. She took a deep breath and took her seat, just as she had done earlier. Aditya too took his position as planned.
The buzzing in the crowd grew into a roar when she took her position. "Oh! Now they have come with ritualistic preparation," Aira thought to herself as she saw the chaos of bells, drums, flowers, colors, and burning incense. She alerted herself when Aditya turned back, looking expectantly at her. She visualized her plan and executed the first step, just like she did the last time. A stream of bright light emerged from the edges of her fingers and touched the ground. The crowd saw a blaze of fire run across, just a foot ahead of where they were. The blaze ran back and forth inching forward towards the crowd. The crowd compressed into a dense pack as the front rows inched back with fright and the ones behind pushed forward to catch a glimpse of whatever was happening. As the crowd grew denser, the roaring chaos hushed up into deep breaths.
Aditya and Aira knew it was now time to execute. Aira switched the streaming content. The stream of light from her fingers now landed onto the ground, into glittering overpouring of gold coins. Aditya called out to the crowd, announcing a recall of the last meet and that a revelation was going to be made in the next few minutes. He garbled tall claims about how their lives would be changing forever in the next few minutes.
He looked back at Aira to cue her on the next move. It took him longer than it would, to turn back to the crowd, for her aura had such a transfixing effect. "Divine....what a pleasant smile" he wondered to himself, before pulling his mind back to the task at hand. The stream of light from Aira's hand now blended into a different visual. The crowd saw two playful young girls, breezily running around in a heavenly garden. Aditya gave out a narration as it played. The crowd took no time to recognize both the girls. "They always come together," said Aditya in a loud voice.
Golden sunshine doused over the one in red. Wherever she stepped and whatever she touched, lit up into a glow. The girl in the white saree walked breezily across the garden, with flowers blooming wherever she stepped. The slightest touch of her hand, made everything blossom. She gently laid her hand on a large lotus bud. It swelled open into a huge flower. She stepped on its petals and hopped into the center of the flower.
The crowd let out a joyous gasp when she picked up the Veena from the flower and placed it on her lap. As she began playing it, the other girl showered gold coins by opening her fist. "Lakshmi will open her golden fist only in the music of Saraswati," Aditya announced as the video paused at that point. "There is no Saraswati in this village. Lakshmi does not open here," he said, as the crowd kept shifting their gaze between him and the still image on the ground. "Saraswati does not stay in temples. She lives in books. Get an institution of education here." he said.
Aira's hand vibrated. She changed the display. When Aditya saw 59 seconds, he got the message. She closed her fist and let it down, counting down seconds in her mind as the vibration in her hand grew more vigorous. Just as Aditya began to make his concluding remark, he noticed amma at the distance. She walked down curiously, looking at the crowd. She dropped the pile of wood twigs on her head and headed faster ahead when she noticed him. Aira saw Aditya hopping up towards amma and she followed, grabbing his right palm, for she knew she could not miss him at the moment of leaving. When they reached close enough, they bowed to amma with joined hands. They quickly held each other's palms again. Aira's vibrating hand told Aditya that it was going to be abrupt. He took a full sense of his environment. He heard the buzzing crowd. As abruptly as he had imagined it to be, both Aira and he, vanished from the spot, never to know what happened of the situation there.