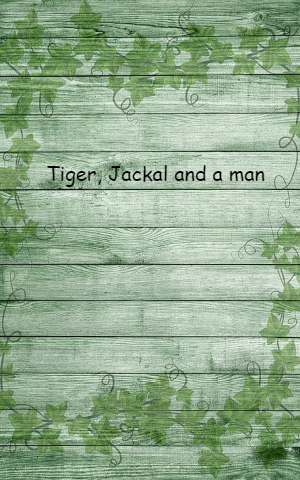 Tushar Mandhan
Abstract Children Stories Inspirational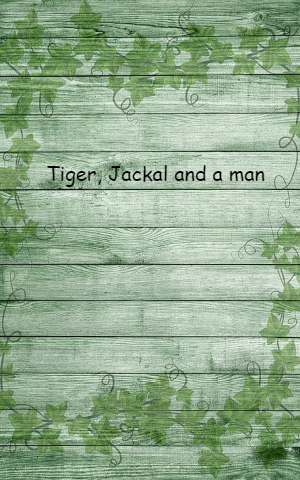 Tushar Mandhan
Abstract Children Stories Inspirational
Tiger, Jackal And A Man
Tiger, Jackal And A Man

2 mins

105

2 mins

105
---
---
Once a man was passing by the forest when he saw a tiger trapped in a cage. The tiger begged to set him free but when a man asked if he did so, he could beat him, he promised he wouldn't. Believing his words, the man opened the cage but as soon as the door opened, the tiger jumped out and pounced on the man. He cried and reminded him of his promise but the tiger said he needed to justify why he should leave him with the help of an alibi.
The man asked tree but it denied it as its brothers provided men with shelter and food but still, they would cut them. Then he asked a buffalo but it denied too as she provided men with milk but they would provide her dry grass and beat her. Finally, the man went to the jackal who said, "This is confusing. So you were in the cage and a tiger passed by? it doesn't make sense."
"No, I was in a cage in he passed by." Tiger corrected him.
"Oh, I see. So I was in a cage and you sir, tiger passed by." Jackal replied.
"No, you stupid! I was in cage-like this and this man passed by." Tiger said and jumped into the cage to prove himself but meanwhile, Jackal locked the door and saved the man.