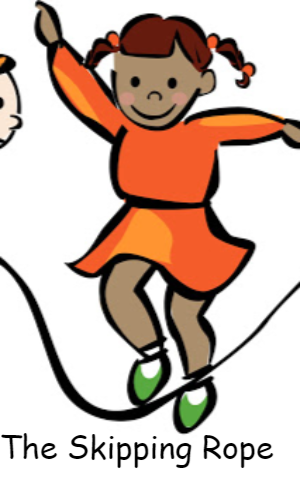 Shikha Mishra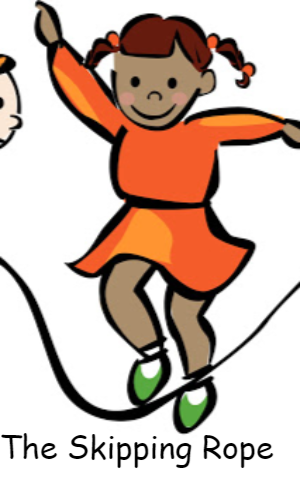 Shikha Mishra
The Skipping Rope
The Skipping Rope

2 mins

190

2 mins

190
---
---
Tanvi was a hardworking student, but today she was frustrated and angry on herself as she got stuck in the science project that was due for submission.
It so happened one of her favourite cousin Sakshi Didi, had come to visit her. As she entered Tanvi's room, she saw her sitting on the floor amid the mess.
"Hey, girl, what happened here? Sakshi asked
Hi Di, I am sorry you had to witness the mess, I had to submit the science project for the Inter-School Science Project Contest, and I am stuck. I'll never be able to finish it. What should I do ? she started crying.
Sakshi said, "Hey, Let's go to the terrace to get some fresh air, you never know this fresh air may bring some new ideas to you"
When they were at the terrace, Sakshi took out a gift from her bag and handed it to Tanvi. It was a skipping rope.
Sakshi said "Tanvi, you remember we used to play jump rope skipping and you used to get stuck so often.
I still recall you said to me once " Di, it's OK If I get stuck, as long as I continue to play, not give up, I am in the game. Getting stuck is not a problem giving up is the problem.
Sakshi said "Consider this science project as a rope would you allow it to stop you from trying it or would you keep going. Take a deep breath, recall all your achievements you have everything in you that requires to pull through anything" She hugged Sakshi and said, Thank you so much Di for giving me this beautiful gift and reminding me of one of the lessons of life.
A few weeks later Tanvi won the Inter -School Science Project Contest someone asked her, What is your secret of winning this contest, she smiled and said Skipping Rope.