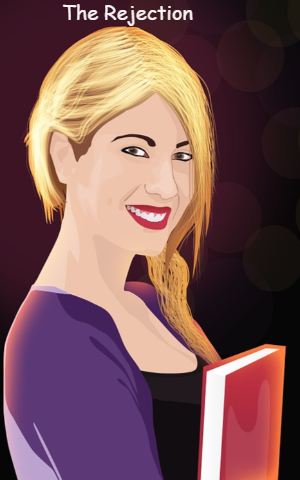 Shikha Mishra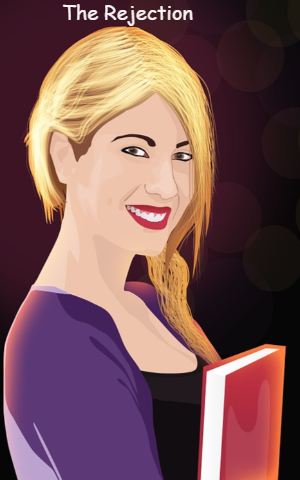 Shikha Mishra
The Rejection
The Rejection

4 mins

292

4 mins

292
---
---
Anusha felt dejected, her first poem submitted to a leading magazine for publication was rejected. She was so confident about the selection of the poem. This romantic poem was close to her heart, as she had written this for her husband Akshay. This was indeed very special for her and she was looking forward to the mail confirmation from the publisher regarding the publication.
She did receive the mail from the publisher, however, it was an apology mail for not being able to go ahead with the publication.
She was a good writer but accepting rejection was something she was yet to embrace.
The writing was her passion, and she really did write well. Be it her stories, or poems, the words came directly from her heart, and as they say "Anything, that comes straight from the heart touches the heart". Though she was working in a corporate world in an HR capacity, people around her pushed her to pursue writing full time and come up with her own book.
But more important than anything she experienced happiness in writing, which was the real reason she loved to write.
Akshay was a supportive and loving husband, he knew something was wrong with her, but she was not yet ready to talk about it.
He asked her Hey, I accidentally found this piece of paper in your diary; does this mean something to you?
There was a big smile on her face, "Oh, this is the poem I wrote during college days, that got me selected in the contest, and was the reason for how we met.
He smiled too and said Yes Anusha and I also remember that before winning this contest, you applied for so many other contests also. Though you never won the other contest, yet you had the spark of continuing submitting your publications irrespective of the rejections.
Anusha finally said," Akshay", they rejected my publication. I don't know what went wrong. I was so confident about it and now with this Rejection, I don't know if I have it in me. She was almost in tears.
Akshay took her in arms and said, Sweetheart, Rejection is just a small hurdle in your journey, would you let it halt your journey itself? You are one of the most strong and brave women I know, don't let this rejection take away your bright future waiting for you.
In the past, you never worried about rejection, why now?
Come here, I want to introduce you to someone special and important to me. He took her in front of the mirror and recited the following poem:
MIRROR, MIRROR ON THE WALL
She is brave, valiant, strong, super confident
She lives life on her own terms, yet she is not afraid to take risk
She is someone who believes in herself, who makes her own rules to play
She faces the challenges in her life and has the audacity to stand up for the right
She is not an attention seeker, however, she always remains in the spotlight
You just cannot afford to mess up with her because she is too tough to handle
Mirror, Mirror on the wall" Who is this incredible woman you are talking about"
Mirror replied "Oh, my dear, you are too innocent to realize she is none other than the part of YOU; that resides inside.
Anusha was in tears, how did she forget such an important lesson of life. She was really blessed to have him as a life partner.
Akshay smiled and said, "My, Beautiful Writer, are you ready to listen to some exciting news? My friend Parth who runs a publishing house has shown interest to publish your book. I actually sent some of the stories you have written, he loved it and is very keen to work with you.
He wants to meet you and discuss and know your ideas on your book.
So to expedite the process I actually invited him for dinner, so that we can have a discussion.
I wanted this to be a surprise for you, but seeing you in this situation, I thought to share it with you.
A big smile came on Anusha's face and she said,' What, Akshay, How did you get this done? How do you always know how to cheer me up?
Book writing is a huge deal for me, people struggle to get it done and you invited a publisher to our house to discuss publishing my book?
Akshay smiled and said, "This is just a beginning, you have a long way to go. Just wait and watch.
Now you sit here and relax, I'll prepare your favorite ginger-masala chai.
So while having tea, we can discuss your ideas about your debut book.
Anusha smiled and said, "Sounds, like a plan".
Few months down the line.
Anusha's debut book, 'The Rejection" won many prizes, in a very short time it became the best-seller book of the year.
In one of the interviews, she was asked, ' Anusha, What's your secret to success?
Anusha smiled and said, 'Rejection"