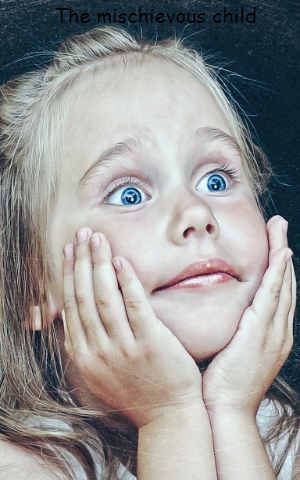 puja goswami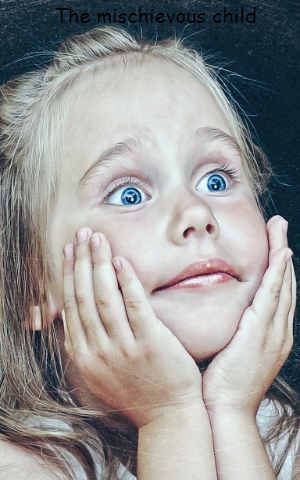 puja goswami
The Mischievous Child
The Mischievous Child


---
---
Lying on the bed and staring out of the windows have become my new hobby. well, it's better than doing nothing. In hospitals, you don't have much of an option. Especially when you have a broken leg. Eat, sleep, and repeat. It's the run of the mill stuff you get to do. And if you get super bored you can converse with humans around you provided they reply back. Once in a while, I maunder about my life with the eighty-something-year-old lady lying on the opposite bed. she is such a good listener. All she does is listen and barely speaks. I call her Grandma. The bed next to her is empty. So is the one next to me. It might sound crazy but I would not mind if a new patient grabs a bed in our room. I would prefer a talkative one or a beautiful woman. yeah! two high of a dream. Well, it's a malicious thought to wish someone to be sick just for the company. But then you don't have control over your thoughts. something must be in the air when I wished for the arrival of another patient because it came true in no time. I should have wished for a million dollars. The advent of the new patient was quite a scene. I woke up from my afternoon nap only to find a bunch of people storming into our room. Even grandma was sneaking a peek adjusting her round glasses. There were people of all kinds. Uncles, aunties, grandmothers, and grandfathers. when everything got settled, three persons remained out of the mess. A man, a woman, and a restless child. The man stood outside the room having a discussion with the doctors. The woman sat on the bed near me while trying to get a hold of the child.
From the last 20 minutes, I was playing the game of "guess the patient". At last, the nurse came into our room and gave the woman a tiny hospital gown. so my new roommate was a three-year-old girl. she was really talkative, but her babbling was beyond my comprehension. Her arrival brought an end to my mundane hospital routine. she was a little prick. At one point she will climb grandma's bed and hop on her. In another second she will scamper towards me and clutch my plastered leg. Sometimes I get so pissed off that I glowered at her when her mother was not watching. But instead of getting scared, she would glower back. In such moments I had no choice but laugh looking at a miniature human threatening me. She was a sweet little troublemaker. Even her doctor was scared of her. Whenever he came for her check-up she would slap him with her tiny hands and pull his hair. so he would always visit with two nurses for safety. Every time her mother would apologize to us for her mischiefs. I wondered what could be the reason for admitting such a vivacious child in a hospital. Not that it was any of my business but out of curiosity when I asked the mother she started shedding tears. I felt stupid for making her cry. something must be terribly wrong in that child which was not visible to our eyes."Meeku has a hole in her heart" her mother quavered. For a moment I was taken aback. I didn't know what to say. Later in her absence when I asked one of the nurses I got to know that Meeku has CHD(congenital heart defect) and needs surgery within a month. Doctors have described her chance of survival as 50-50.
I couldn't sleep that night. who on earth could believe that the notorious three years old was struggling between life and death. Even though Meeku gave us a tough time she also made us happy. Her presence brought a change to the otherwise dull atmosphere of the hospital room. In fact, I saw grandma laugh when Meeku would hide under her bed and do peek a boo to scare her. That's when I realized how a child's innocence can make people feel alive. As the days went by we became fond of her. She would call me "uncle ash" as she couldn't pronounce the 'y' in 'Yash'. She would also follow me when I walk with my crutches and would give a gesture with her tiny hands to catch me if I fall. I never thought a 3year old stranger could become so close to me. I was never good with children. They felt like a responsibility I didn't want to take. But after staying with meek things changed. She was a pain in the ass but the pain was worth taking. she taught me things I could never learn from an adult. I bet that's how children live which we forget as we grow up. They live in the moment. and that's the best way of living life.
I woke up with a sharp pinch on my face. As I opened my eyes I saw Meeku trying to pull out the mole off my face. "What are you doing?" I asked her."I want it on my face" she pointed to her forehead. I tried to convince her that the mole cannot be transferred. Usually, if she wants something she would throw tantrums to get her way. But today she was rather calm. She did not cry instead crawled into my lap and dozed off. It was unusual behavior. We have always seen her hopping around. It was the first time she showed signs of fatigue. And with days following she grew more tired. Most of the time she kept sleeping on her mother's lap. She could no longer do her mischiefs. we all became worried about her. It's agonizing to see an innocent soul suffer. On the one hand, I was recovering and would get released soon. But Meeku's condition wiped away the joy of going home.
Doctors said Meeku's situation might worsen if she is not operated within a couple of days. so they started preparing her for the surgery. She had to take multiple injections and go through numerous scans. Most of the time she would remain unconscious. It was heartbreaking to see her in that state. Now that she can no longer run around the room it caught a grim silence. All we heard was our hearts beating restlessly. Even grandma was not taking her meals properly. Once I heard her say "God! Please take me and save the little one. I have lived a full life. "It's quite strange to see a bunch of strangers in a hospital ward putting up like a real family. Meeku's surgery was scheduled for tomorrow morning and she was kept under observation for the night. It was the longest night I had in my life. I couldn't sleep. so instead of lying on the bed, I decided to give company to meeku's parents who were sitting outside the observation unit. Her mother was not in a position to speak. she looked weary. I sat beside meeku's dad and kept my hand on his shoulder. "Meeku is a tough child. She is a fighter. I know she will make it to the end" I told her father. He smiled with watery eyes.
At around 5 O'clock in the morning, I woke up to find a nurse coming out of the observation unit. She said it was an emergency and meeku needs blood before the surgery. Her parents went numb. I asked the nurse "what is the issue with supplying blood to her? She said, "her blood group is AB negative and the hospital has run out of stock. It will be too late if we wait for the outside supply. "As a reaction to her words I laughed. Everyone must have thought that I was a fanatic to laugh at a situation like that."I am AB negative" I almost hugged the nurse. "But you are a patient. " we cannot take blood from another patient" the nurse yelled. "But I have entirely recovered."In fact, I am about to get discharged the next day. " I tried to convince the nurse. Then I went to the doctor and told him that I was ready to donate blood at my own risk. I almost begged him. Eventually, after 10minutes of discussion, he let me donate blood. As we were running out of time I was immediately shifted to meeku's room and they started the blood transfusion. I have never donated blood in my entire life. Not even for extra credits in college. But at that moment the only thought I had in my mind was Meeku's recovery. Each drop of blood flowing out of my body eased my mind.
After 15 minutes, the blood donation ended. Now it was 5.30 in the morning. Meeku's condition became stable. The morning sun rays fell on the window panes like rays of hope. The nurse advised me to take rest and offered food. Meeku was transferred to the operating room. No one knows if she will survive but deep within I know she will thrive. As they were moving her into the operating theatre her innocent face and all the mischiefs she did came flashing back to my mind. she will never remember this. Once I get discharged I might never see her again. Eventually, she will grow up and I will become just a character of her survival story her parents decide to tell her.No wonder with time I will forget her too but at that moment her survival meant the most to me. Never thought a three-year-old would have such an impact on my life. My eyes drifted far towards the Operation theatre anticipating the red light to turn green.