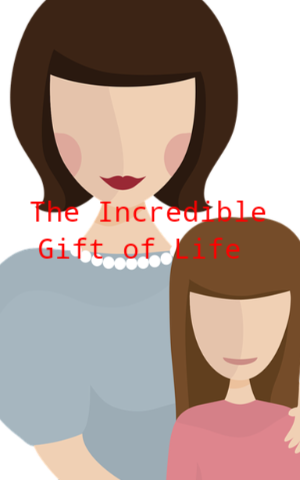 Punyasloke Bose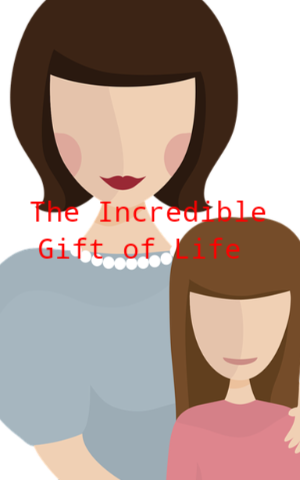 Punyasloke Bose
The Incredible Gift Of Life
The Incredible Gift Of Life

7 mins

90

7 mins

90
---
---
There was happiness all around. The weather was clear and the sun was shining brightly. Birds were chirping animatedly. There was cause for celebration as there was the entry of a new member in the house. Roy's family proudly announced to the world the arrival of little Tia. Sudha the mother had given birth to a baby girl last night who had been named Tia.
Conch shells were being blown by women and drums beating by the local band to welcome the new guest. A grand welcome was accorded to the bonnie girl Tia and her mother on their return from the hospital. The Roy household was very happy and proud. Biren the proud father was too excited and was busy making arrangements. Tia's grandparents Amar and Gita had temporarily forgotten their age-related health issues and got busy overseeing the bandobust for the new occupant.
Few days passed happily. Tia began getting used to her new surroundings. Then the first check-up was scheduled with the pediatrician and Tia made her first visit to the doctor with her parents. The doctor examining Tia found some oddity in the way Tia was breathing. She first thought about it and fearing the reaction from the parents thought to tone down the alarm. The doctor just casually remarked that she would like to reexamine Tia next in a few weeks and it was just routine. Biren and Sudha the parents just noted the instructions and didn't find any cause for alarm.
In the next visit, the doctor sniffed some trouble with the breathing system of Tia. For confirming her doubts she called over a senior from the nearby children's hospital. Her doubts were confirmed. The Doctors then had to open up to the parents and advised them for a thorough examination of Tia in the pediatric hospital.
The visit to the hospital proved an alarm call for the Roy family. A lot of diagnostic tests later there was not very good news. Tia had some problems with her lungs which was a rare type. An emergency medical board met to discuss the rare medical case of Tia. After a brainstorming session of one hour, the doctors called Tia's parents aside to appraise the matter. After what the doctors said, Biren and Sudha felt the earth shift away under their feet. Tia had a rare pulmonary malfunction that could be rectified by surgery. But her age was too low for the surgery to be successful. Only after her body had properly developed for the surgery to be conducted but that could be years. By the time her body may collapse as a result of low immunity. Because due to a low level of oxygen her heart function would be dented and the quality of blood flow would be impacted. The problem was too humongous to be comprehended even with a cool mind.
The grandparents were very crestfallen hearing this tragic news. They had such high hopes for their grandchild. For years ahead they had planned for the future of their grandchild. But destiny would be so cruel with them they had hardly imagined. According to doctors, medical science had no immediate solution to the cure for the problem faced by Tia. The doctors fell short of saying that only a miracle could save Tia.
But they had advised the Roy's that they should constantly monitor the breathing pattern of Tia. If they found breathing difficulty then they must have oxygen back up at home for emergency support. Because any time emergency could arise.
It was difficult to get over the initial hangover but slowly as time passed the Roy's became more prepared both mentally and physically to battle against the odds. Biren had bought an oxygen concentrator and installed it at his house to face the situation if the need arose. A steady supply of oxygen would be available when required. There was a state of preparedness always at the Roy House. The grandparents never let Tia out of view from their eyes ever. They ensured every presence of someone always over Tia.
Alternate treatment methods also experimented with parallel. Ayurvedic and Homeopathic consultancy was regularly followed up with. They all gave formula prescriptions for raising the immunity level of the body.
Regularly religious functions were undertaken. Fire sacrifice or Yagna conducted in Tia's name for purification of the environment and praying for her good health. However, Tia continued her life as a normal girl of her age and rarely did a show of fatigue and uneasiness. The full household always remained tense for her care.
A couple of years passed with no major damage to Tia's health luckily. Emboldened by the rapid progress, Biren took the risk and admitted Tia to a playgroup school. Tia seemed fine in the new environment and she completed her pre-school without much ado.
Emboldened by her performances health-wise Tia's parents admitted her to a primary school next. They purposefully didn't elaborate her health advisory hoping she had overcome the cautionary gestation period.
Everything seemed normal. Just like other households days went by without any event. Everyone in the Roy family seemed relieved and let little relaxation creep into their lives gradually. Tia was growing like any normal kid and lately had become very naughty. She used to play a lot of pranks both in school and at home. At home, she has indulged so no punishment. But in school discipline must not be compromised. So a teacher had to spank Tia to forcefully punish her and bring discipline. The corporal punishment proved too much for Tia. She collapsed immediately in the classroom and when she didn't come back to her normal self had to be hospitalized. Getting the worrying information her parents rushed to the hospital. The worst nightmare returned to haunt the Roy household. The grandparents began incessant prayer sessions for the welfare and return to good health for their granddaughter. The school also started prayer sessions for the betterment of their student. The teacher who had punished Tia was severely chastised by the authorities and put under suspension.
At the hospital, all was not well for Tia. Again the lungs were affected. She was put in the ICU and put under constant observation. There was even more alarming news because Tia had contracted a lung infection from a rare virus. This virus was known to attack the lungs of patients and severely compromise the immune system. Slowly this disease led the patient to his death due to pneumonia. Tia's case was not dissimilar to this. Her parents were put on notice by the hospital of fading away tragic news of Tia.
Two days passed amidst huge tension. There was no change in the health of Tia. Fortunately, there had been no deterioration. Doctors however were not too optimistic although they put up a brave face in front of the child's parents. They have been taught in medical school the know-how ways to handle sensitive patient party news. Biren and Sudha were speechless. They had almost lost their voices. Night and day were the same for them and they led mechanical lives surrendering all their emotions. They had been put to a huge test. They were on the verge of losing their bundle of joy so their own lives seemed meaningless now. Their parents had forgotten to wipe their tears from their eyes. Sometimes they would be just stone hard.
After five days, Tia opened her eyes. She had come out of a trance. Her parents had been prepared for the worst. The doctors monitoring her health were puzzled by the new turn of events in her health. A medical board was called to discuss the issues. A Fresh X-ray of her lungs showed no presence of any infection. Even the previous adverse conditions in her lungs seemed to have healed. It had been just short of a miracle. Though the doctors, elated in her health condition, were not comfortable in terming it a miracle. According to them the body had been fed up with so much suffering for so long, had developed a new immune system to fight the new viral attack. Medical science was aware of such immunity fight back by the suffering body.
However, putting aside all the complex medical jargon everyone was very overjoyed with the return of Tia to good health. The grandparents wiped tears of joy. They couldn't have asked for a better blessing from God. Everyone was in a celebratory mood.
After all, everyone knows the Incredible Gift of Life.