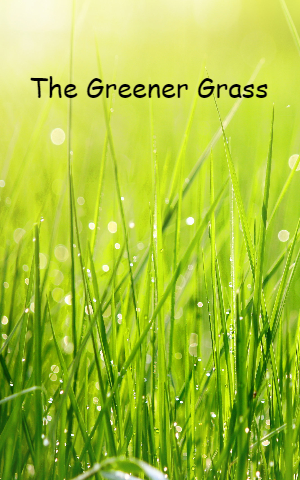 Gayathri Nair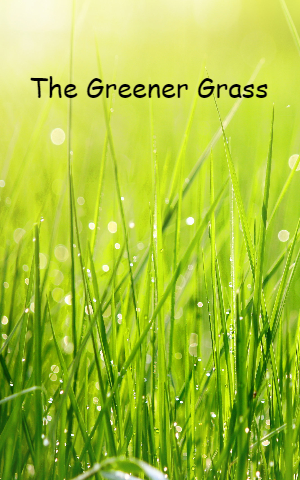 Gayathri Nair
The Greener Grass
The Greener Grass


---
---
Haven't we always been envious when our friends or relatives get something we've always wanted and we don't? This feeling of envy is not only present in us. During this pandemic, I learned something everyone knows but never applies. We always spread the knowledge of being happy with whatever we have but how many times have we actually applied it in life and thought of the bright side of the situations? It is always thought that only humans exhibit the feeling of jealousy, but that's not it. Cats, dogs, birds, and all other voiceless souls exhibit this feeling.
A couple of days ago, I went to buy a few vegetables and, on my way back, I saw a cute little kitten eating grass. Cats eat grass when their stomach pains. It looked just like the one I had at home. Covered with white fur, a bright brown tail, and gorgeous hazel brown eyes. Her long whiskers only enhanced her beauty but apart from this, another factor drew me towards her. Her empty stomach. The walls of her stomach were stuck like glue. It felt as if she had been hungry for days. This reminded me of my cat at home who was sleeping peacefully with a full stomach after having an entire pouch of jellied Tuna. How lucky he was to sleep with a full stomach! However, he still wanted to live the life of cats outside the home. He believed that he had no freedom at home and the cats outside had it. Now, he never knew the dire straits of cats outside. Their struggles to find food and hide from the dogs at the same time was not known by him.
As usual, even he felt that the greener grass was on the other side. He wasn't happy with what he had. We humans who can afford good shelter and food are safe at home during this pandemic and there are some humans who can't afford these basic essentials. They wander in the streets for food and probably spend their night under a small roof. Yet, we, who are safe at home complain of being lonely and frustrated due to the extending lockdowns and the restrictions being imposed. This is the time to start thinking positively. It is a chance to regain our inner positivity and learn to see the world in a brighter way even in times of darkness. We never thought of what we've had and have spent most of our time thinking about what others have. We need to use this time to think about ourselves and what we have.