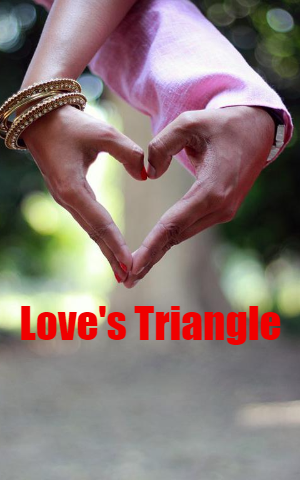 Cécile Rischmann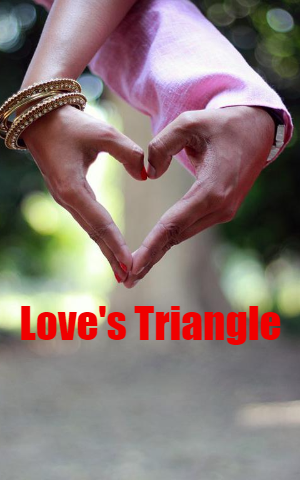 Cécile Rischmann
Love's Triangle
Love's Triangle

6 mins

532

6 mins

532
---
---
Pattabiraman, the owner of 'Breakfast at Pattabiraman', counted the eggs in his stock room for the tenth time, taking note of every ingredient in size, shape and colour. Notebook in hand, he was staring at the bag of onions bought one week ago, which to his eye had decreased considerably. He'd have to talk to his Chef to go slow on the taste buds. His clients were not in Hilton!
Django, the Maitre d'hôtel, was hurrying towards him, flexing his only asset—the overly-developed biceps. Blessed with a pair of green eyes and a thatch of blond hair, young Django was a hit with his clientele—if not for his brains, at least for his brawn.
He sang his orders as he moonwalked to the kitchen, picking the steel tray and lifting it over his head, balancing the steaming 'café au lait' with one strong arm, making sure to flex his muscles in the process.
'Your coffee, Madam,' he said in his deep gravelly voice that never failed to bring instant attention.
He might as well have saved his energy for all the notice she took of him. The dot of red powder on that narrow forehead, the oily black mane neatly braided, and the harsh Jasmine perfume screamed tradition and stone-age, yet, Django's heart fluttered as the black almond eyes with its shapely brows forced a glance in his direction.
'Would Madam like to order?' he paused, about to say toast and eggs and exchanged it rapidly, 'Idly or Dosa?'
'Do you have curd rice?' she asked, staring at her wrist for the fifth time.
'Of course, Madam. Would you like it with a green chilly?'
The blackhead lifted in slight irritation, and thick lips curled in displeasure.
Savithri was not interested in this muscled giant. He was not her type at all. She was there for something more permanent. Her eyes roamed to the entrance, and there stood her man, handsome and well dressed as he searched for her.
Savithri changed her mind about the meal. She was not going to mess up their first meeting with her mouth smelling of curd. He looked exactly like his photograph on Shaadi.com. She waved excitedly, her bangles clanging like the church bells.
'Are you looking for someone, Sir?' Django interrupted as the smartly dressed executive was about to make a swift retreat.
Pattabiraman watched from the cashier's desk. Django knew that if he lost a client, the wretched man would skin him alive, so he looked at his customer and gave him one of his best smiles. It worked.
'I wasn't, but now I am,' the client said in deep husky tones, the chocolate-brown eyes running over Django as if he was contemplating him for his next meal.
Django grimaced. He had his fill of gays from the time of his inception. Pattabiraman would sell his soul if he could get a few dollars more. However, Django was not going to spoil his chances with Village beauty for this hunky-dory kind. Talking of which, she was once again waving to the man.
'Davidu, I'm only Savithri, yaar!'
A hue of red invaded the thin cheekbones of the handsome Davidu as he strode quickly to the table and sat down, silencing any further speech. Django followed him in great surprise, never having expected the two to have anything in common.
'Can I take your order, Sir?'
The man looked up with relief and gave Django a slow smile. It might have worked had Django swung the other way.
'I'd like a Big, Hard piece of bread, two Fluffy Yellows and a Huge glass of Orange Liquid.'
'Sir, if you mean toast, tossed eggs and orange juice,' he said brusquely.
'Yes, I'm hungry.'
Django gave him a stare that warned him not to try too hard. If it wasn't for Pattabiraman, he would have kicked him in the groin and paralyzed that organ, but he did no such thing.
Savithri played host with exaggerated effort, almost knocking the cup in her haste to serve her man.
David turned an agonized glance in her direction, wondering how he could have agreed to meet her even under duress. True, his mother wanted a grandchild—but to this sacrifice? No! He will never do it.
'How do I look face-to-face, yaar?' she asked, fluttering the long curly lashes.
David had anything against her traditional beauty, but she could have stuck to the same tone foundation instead of one shade lighter.
'Different!' he said, muttering under his breath mad woman.
'I just came from Lord Ganesha's Temple, she said and dug into a brown worn-out leather bag which looked like it faced wars. She picked a silver kungumam box and offered him Vibudhi. 'I prayed for our marriage, yaar.'
'Marriage?' Django's feet entangled in his moonwalk, his tray whizzing like a Frisbee right into David's lap, bathing him in shades of yellow and orange.
He didn't dare look at Pattabiraman, sure that his owner was calculating the losses from the broken china to the very fruit. David, however, was sweet about it. While Django dabbed at his pants, David slipped his visiting card into Django's pocket.
'Meet me tomorrow same time—'
'Sure Davidu,' Savithri took the end of her sari pallu and wiped the mess off her groom with tender care. Django swallowed a giggle and tried to move a fraction closer to Village-Girl and rub shoulders with her. However, it wasn't working. She had a one-track mind, and it was focused on Runaway-Groom.
Pattabiraman's sharp gaze took in the scene with interest. Django was trying to get out of the octopus' arms while Village-Girl was trying to get in. Now, how could he use the situation to its fullest and earn a few dollars more? Pattabiraman was an expert when it came to tapping opportunities.
'Django, show our client to the Men's room.'
Django was about to refuse, but one look at Pattabiraman's set expression, and he gave in reluctantly. His boss might think he won the round, but if this client laid one hand on him, Django decided to flatten the rascal. That poor woman was panting after him, and she wasn't bad looking if you count out the over-made-up face and the starch sari.
He waited politely for Davidu to follow him. The door had hardly closed before man seized Django in a fierce embrace. Django was just about to lift those moonwalking feet and kick him where it hurt when he heard thundering footsteps sounding like the temple elephants were on the loose. The door banged open, and Savithri rushed inside, the musical bells on her feet heightening her raw appeal. However, Davidu was fighting her off as if his life depended on it. Django watched from a distance, wiping his brow.
That was a close call.
Pattabiraman was smiling in contentment. A few more Love Triangles like these, and he could begin renovating his restaurant.