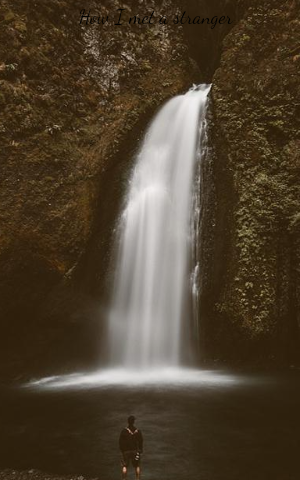 Leon Rodrigues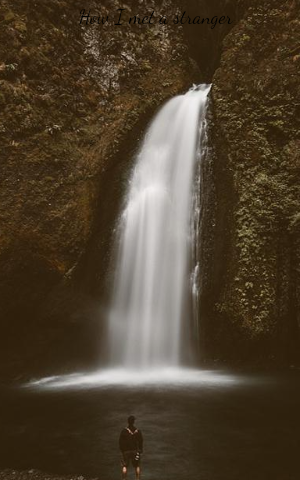 Leon Rodrigues
How I Met A Stranger
How I Met A Stranger


---
---
As usual, I happened to board a local train scheduled at 6:50 am for Churchgate Station. It was my office time and I was supposed to get down at Dadar Station. I was happy to go to the office today because I knew that the trains will not be crowded as they are usually since it was Ramzan eid and many people had a holiday and people who celebrate this festival had taken a day off. I took a window seat and just 5 mins before the departure of the train, a man tugged with a white shirt and black pants, wearing business formals came and sat near me. Along with him, there were 2 more people who sat around.
This man started imparting the knowledge that he had to the fellow passengers who came along with him. I was happy to travel to the office today since I knew that I would get a seat and would get to sleep in the train, but this man sitting beside me started with his non-stop knowledge sharing session with the other commuters because of which I got annoyed initially since my sleep was ruined by them. But then as he began to talk, curiosity grew in me to understand more in-depth.
He was a true nature lover who provided us with the kind of information and knowledge that none of us knew. He began with this "old people were truly golden people" and then he continued..."Follow what your grandparents and Great grandparents(if they exist) are telling you because they know what we don't know without being literate." And then he asked us... "What do you guys think what might be the reason for increasing diseases to human beings now?" and then he continued saying... "its because we have forgotten nature. Nature has made all the provisions for a man to live in the society in any kind of environment but we humans have forgotten this. Everything depends on us, how we take food, how we do exercise, how we follow and preserve our nature. If nature has given you it will take back from you one day if you continue to harm it instead of protecting your own nature." And then further he added saying..." eat every fruit during its season, it's natural, consume it... This doesn't mean that you must consume mangoes during summer. Summer is the time for mangoes to grow properly on trees and ripe properly and they should be consumed from 3rd to 4th week of May. But people here start consuming mangoes from April itself. When there is already heat all around and inside our body we consume these artificially riped mangoes which are certainly not good for health."
After listening to this from him... I smiled and started saying in my mind that... "oh God!!... I ate almost 2 dozens mangoes since April. I was soo wrong," and then began to listen to him once again... He continued saying... "people think diabetes is a disease... But that's absolutely wrong... It's a 'medical state' which is caused because of ' untimely and over intake of unwanted food items'. But our people continue to do the same." He further added saying... "our grandparents and great grandparents lived for 100s of years... And people of this generation wear spectacles at the age of 8 and 10 now. This is so sad to know but its the fact now. Earlier people used to sit down and have food, because of which their legs used to remain folded and the blood circulation used to be till stomach which use to help in digestion but now people require dining tables and chairs for dinner and lunch... People don't know science... Neither are willing to understand it." While he was saying all this, he heard... "next station Andheri" and eventually we had to say - Have a good day, Sir' and in all this, I missed one thing and that was... I forgot to ask him for his name... But I believe and hope that next time soon we will meet once again... to continue on this huge subject.