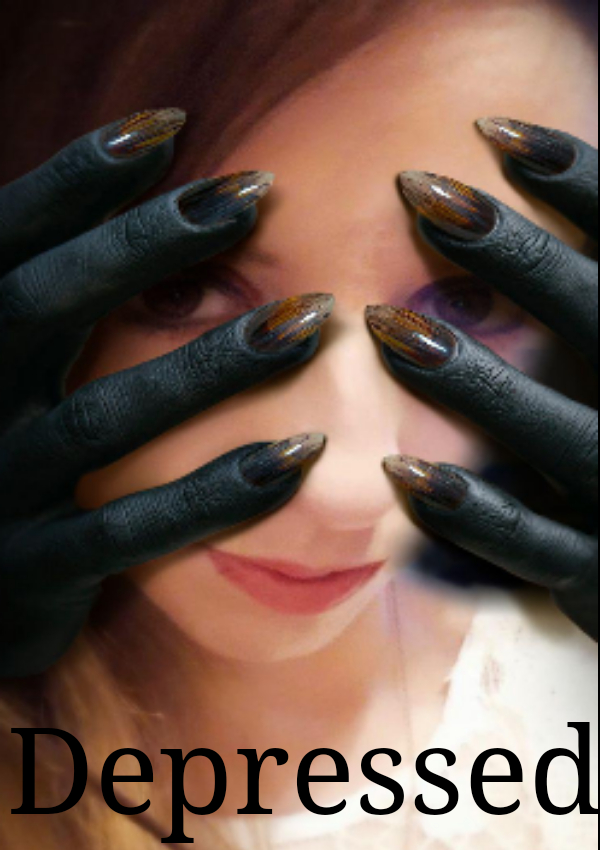 Maria O'Hare
Abstract Inspirational Tragedy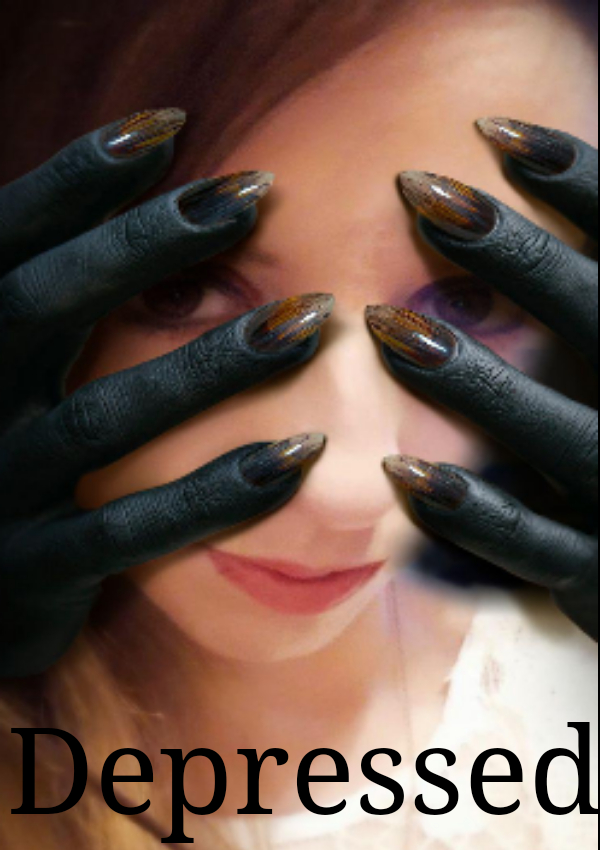 Maria O'Hare
Abstract Inspirational Tragedy
Depressed
Depressed

4 mins

150

4 mins

150
---
---
I suffered stints of depression from an early age; however, it was not until around the age of twenty-four that I sought help from my doctor, before being referred to mental health services resulting in hospitalization. When I sought help from my doctor I was given an antidepressant known as sertraline (also known as Zoloft). The antidepressant worked well after about two weeks; however, it made my manic. Still to this day I cannot take antidepressants for this reason.
Depression is one of the darkest, loneliest and most painful states of life, if I could even call it living rather than merely existing. I suffer severe depression. It is worse than any physical pain that you could suffer, as the brain controls everything. To illustrate this I will talk about my partner who passed away from cancer in 2015. He suffered with schizophrenia, and he said that the schizophrenia was much worse than the cancer. I have myself, during depression, wished that I had a terminal illness so I knew I would die and die legitimately (knowing this is wrong but this is the truth of how I felt). By this I mean rather than suicide, although I have self-harmed and attempted suicide on many occasions. I did a Twitter poll recently in which I asked ''what is worse, mental suffering or physical pain?'' 88% of voters chose mental suffering.
Depression is crying from morning to night with no hope or self-worth in unbearable pain. You feel like a burden on everyone and that you do not deserve to love and that the world would be better off without you. I become extremely apathetic and lose interest in everything I love and nothing in the entire world can change my state of mind or my mood. I also stop eating and therefore I always lose a lot of weight so become physically unwell. When I am depressed I seem to lose all my basic survival instincts. It's as if my brain and my body have literally given up which is just how I feel. Like I have given up on wanting to live. And in truth I have.
The pain becomes a physical pain in the pit of my stomach like I am being torn apart from the inside. I feel like this when I am screaming and crying in mental agony. In this state, minutes feel like weeks. True depression is not merely sadness or feelings or emotions over something bad such as trauma. It is over nothing specific.
I become so lethargic and find it so hard to get out of bed, not just because of tiredness (as it is exhausting and emotionally draining suffering with depression) that I find no reason or motivation to get out of bed. Someone who is depressed is not lazy. I would rather be unconscious and never wake when I am depressed. It also takes so much energy to do any basic tasks, even just washing or having a shower.
I have been hospitalized many times for severe depression and related suicidality. On one occasion, I was crying all day and night, and the nurses kept having to provide me with extra medication when they would find me crying on the bedroom floor rocking back and forth screaming in mental torture in the middle of the night. This was to sedate me so sleep was my only window of peace. But even then I had nightmares, only sometimes I was lucky enough to awake not remembering them. But even then I would awake with a strange feeling quite difficult to put into words, a feeling like something is very wrong and I feel a bit odd and confused. During depression in hospital I would not leave my room, socialize in any way, eat or attend occupational therapy.
During one hospitalization, I was so depressed that I would sit on my bedroom window sill as I was tempted to escape through the window and jump in front of the next fastest moving car. However, the only thing that stopped me from doing so was the fear that I would not die but instead be in a paralyzed state under which I would still mentally suffer and not be able to do anything about it. I terribly feared being severely depressed forever.
When you are so severely depressed, you really are hopeless and feel like there is no way out except through dying. However, take it from me, this is not true. Depression will not last forever and you will come out stronger than ever, I promise you this. A quote I found (could not find the author of this quote) illustrates what I have just said: ''the one who falls and gets up is much stronger than the one who never fell''. In this way ''I love the person I have become as I fought to become her'' (Kaci Diane). If you are reading this and you are suffering with depression, you know what, you are awesome as you are still here, and this makes you a fighter. Be proud of yourself for your strength and courage to live each minute let alone each day, and always remember, you are not alone.