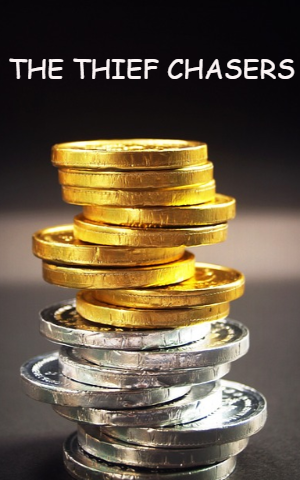 Anwesha Sahoo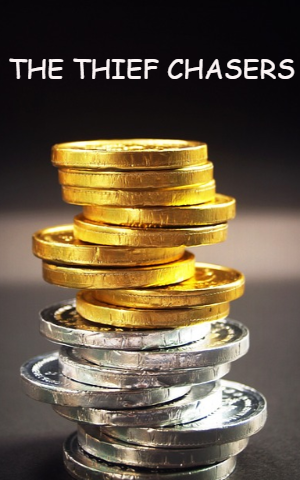 Anwesha Sahoo
The Thief Chasers
The Thief Chasers


---
---
It was a tiresome night for the ANDERSON family, they had to stay up to catch thieves.
it was a beautiful evening for the ANDERSON family, they had a barbecue in their backyard and then dozed off while watching a movie. at around 12:30 they heard a noise coming from the kitchen. While MR. and MRS. ANDERSON were fast asleep, the two siblings EMILY and AVERY ANDERSON went to the kitchen and found everything misplaced and scattered here and there. Just as they started setting up the kitchen their parents HENRY and CAMILLA woke up and asked the girls about the mess, the kids explained to them all that had happened.
After the kitchen was clean they sat on the dining table and thought of what would have caused that mess when suddenly something hit EMILY's leg, she looked under the table and found a bearded man holding a sack from which peeked out an antique dinner set that had been given to them as a gift from their uncle JONATHAN in china. EMILY, HENRY, and AVERY held on to the thief while CAMILLA called the police. In meanwhile when the police where on their way the neighbors woke up to the commotion at their house and helped HENRY hold on to the thief as the girls couldn't handle him for too long and also he was trying to escape. The police arrived there in about half an hour and arrested the thief, they also announced that the ANDERSON family would be given 1000$ as a reward. The thief had been wanted for over a year who was found and arrested with the ANDERSON family's help. The next day they had to wake up early to go to the news studio and explain the media everything that happened last night.
THE END