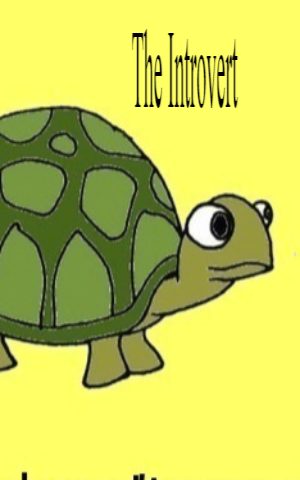 Brita Roy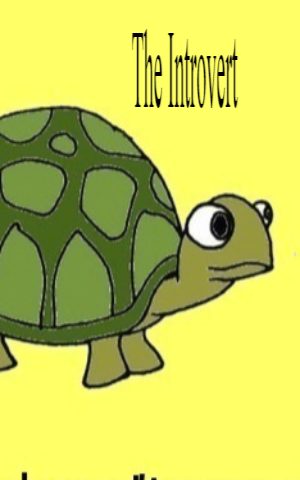 Brita Roy
The Introvert
The Introvert

7 mins

199

7 mins

199
---
---
Ravi looked at himself in the mirror. He smiled at the young man in front of him. He seemed to like what he saw. The smart, well–dressed man smiled back at him. He winked at him and he winked back. As he straightened his tie, his thoughts went back thirty years.
He saw the image of a five-year-old, looking out at the playground wistfully every now and then; then taking up his storybooks to flip over the pages apathetically, and yawn repeatedly with boredom. He wanted to play like all other children, but something held him back; something chained him to his study-desk. He felt he did not belong with them; he was better off by himself.
Then he got admission in one of the best schools. He topped the class, as most of the time he was buried in his books. In class, when he had to stand up to answer the questions put to him by the teacher, he went through excruciating discomfort, with all eyes on him. He stuttered and stammered. The net result was that the students burst out laughing. Later on, they made fun of him and mimicked him. This caused him to withdraw into his shell furthermore, like a tortoise when struck. He made up his mind not to answer, even when he knew the answers fluently. This continued throughout his school days, and when he was in college too. So Ravi grew up within an impenetrable cell, from which he barred relatives and well-wishers alike.
When Ravi had qualified academically he started looking for a job. He was able to get a high ranking post in one of the multi-national firms. But here again, problems cropped up. His interaction with the staff was far from satisfactory. He kept to himself and did not interact with his colleagues, or with his subordinates. He did not get along with them, as without communication, there was no cooperation from them. Ultimately he was asked to give in his resignation. This same fate awaited him in whichever Firm he joined.
Ravi became very disheartened and depressed. He had to go on with his life, but even with the best academic qualifications, he could not keep his jobs. How would it be possible for him to survive without a job! He packed a small box with few of his everyday needs and took a bus to Bakkhali to ruminate, and to indulge in isolation the pangs of the cruel tentacles of depression, which were suffocating him. He did not want to live anymore. He had no friends, no money, no job, and no comfort of home life. He was a misfit in this world. He knew, he himself was to be blamed, but he could not help it. The Almighty had made him like that. For him the greatest ordeal awaited him even after death. He felt that if he could die without folks coming to stare at his dead body when he did not have the power to run away and escape, would be the ideal thing for him. How could he endure the scrutiny of one and sundry, and not rise from the dead!
Ravi went out of his cottage and started strolling up and down. He thought very deeply. There was no way that he could earn. In these circumstances he must end his life, and solve his problem once and for all; there was absolutely no option. He was contemplating running into the sea, as far as he could, and when the big waves came, he would be swallowed up, and that would be his grave, as he could not swim. But then he had second thoughts! Human instinct was self-preservation. What if he was rolled back to the shore by the breakers, and he did not drown? A better idea would be to tie some heavy stones around his neck, so that he would go down without any hindrance. There were a few children playing in front of his cottage. He wished they were not there. He wanted to be absolutely alone in his misery.
It was then that he observed a swirling cloud in the sky. At that moment a powerful gust of wind brought thick dust and leaves, swarming through the air. He heard the children cry out. Then they started screaming, as with the forceful impact of the wind, they had been flung prostrate on the sand, and with debris and twigs constantly lashing them, we're unable to even stand up. Uselessly they were trying to hold on to the sand so that they would not fly off. Ravi acted at once. He found himself directing the children and instructing them what to do. He quickly pulled down the curtain from his room and rushed to the aid of the children. With all his strength he lifted them up and told them to cover their eyes with the material so that the sand did not get into their eyes to make them blind. Peremptorily he ordered them to hold on to him, and stop crying. He managed to drag them into his cottage with herculean effort. Already rain had started pelting like sharp needles. They were so thick that nothing could be seen a few yards away. A loud crackling sound was reinforced with the sound of trees crashing to the ground, people shrieking out of fear, and cottages crumbling. He saw big breakers rising fifteen feet, and swallowing everything in their hungry mouths. He saw women, desperately clutching on to their babies, being sucked in. He saw cattle, goats, and poultry drew in. He ran up and down, trying to save the hapless, helpless human beings, stretching out their hands. He did his utmost to get help from others and beckoned them to come urgently to rescue those in need. He was surprised at himself. The mute Ravi had at last found a voice. With alacrity, he was rushing here and there, taking the initiative to save people, and guiding others to do so. He had always been a very kind-hearted person. He could not endure seeing anyone in pain. When Amphan Typhoon made landfall, he saw babies being torn away from their mothers and dragged out into the hungry sea by the raging, frothing, demon-like waves. He had seen men smashed against hard rock and reduced to pulp by the angry breakers. He had also seen the face of the shocked fisherman looking on with dismay, as his fragile roof was being swept into the sea. The unfortunate dwellers were completely devastated. He saw men and women crying like babies. It was too much for him. His innate emotions triggered in him, the overpowering desire to give relief and to alleviate pain. His concern for others, made him forget himself, which enabled him to overcome all his inhibitions and reach out to others. The Introvert could not now afford to be confined in himself, as he was compelled to help. The poor dwellers of the area had lost everything. Their mud shacks, their cattle, and poultry had all been swept into the sea. Their crops had been destroyed, and they even lacked food and clothing. His heart bled to see them in that state. The villagers came to him for advice, knowing that he was an educated man. He had to discuss with them their problems to find a solution. He could not withdraw into his shell in such a circumstance. He wrote out applications to the Government to ask for funds. He discovered to his amazement that unknowingly, he was in the forefront, he had become a leader. If he did not inform the West Bengal Government in Kolkata, the need of the hour in Bakkhali,, the villagers would not be able to survive. Daily he traveled to the city to arrange for medicine, food for the starving people, and funds to set up roofs above their heads. Ravi found that now he had become a changed man. He did not have to go to a psychiatrist to become normal. He could now interact with people and also enjoyed being with them. Ravi gave up the idea of ending his life, and started putting in applications for a job. In no time he was called for an interview. He is now the top-brass in Larsen Toubro Ltd.
Though Typhoon Amphan ruined so many people, it gave Ravi a new lease of life, for as the saying goes---"every cloud has a silver lining"!