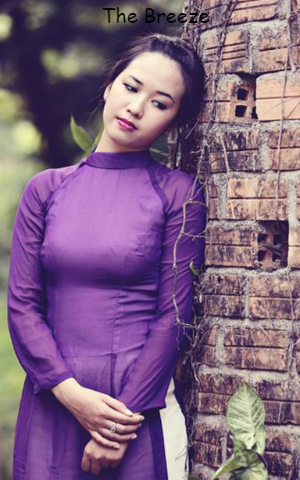 Rathna Nagaraj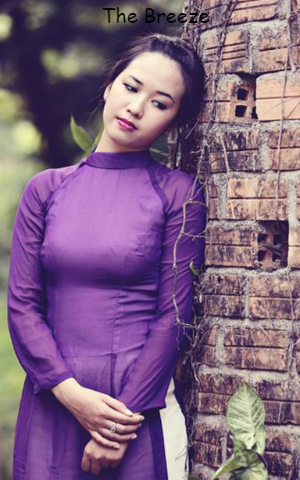 Rathna Nagaraj
The Breeze
The Breeze

2 mins

81

2 mins

81
---
---
The breeze which entered the house
Is sending shivers to her
She covered herself
With a woolen shawl
And tried to close the door
It had battled with her
But she was successful
By closing the door
With a heavy bang
The breeze entered the
Open window
Along with her the windows
Were shivering to wait for her
To protect them.
This time the breeze was
Successful and broke the
Window glass and re-entered
The house, she was helpless and frightened
And stood before the wall to avoid it.
Yes, Shamili was alone with no one to support her. Her mother Kanthamma was bedridden . As long as her mother was earning by selling vegetables and her brother Vinod was working as a Data entry operator in a software company, the absence of her father who was already dead had not affected her much. Her life was easy going.
Like a sudden breeze when there was a sudden lockdown on account of the corona, her mother had developed mental sickness which affected her physical health, unidentified leg swelling which had pushed her to bed and required bed care. Online Doctors consultancy was of a little help for her pain. Besides this another problem cropped in, her brother's company was facing a lockdown problem. As days rolled by the provisions in the house were getting over. All the possible ways in the house hunted treasure also got over for her mother's medicine. Rent due started accumulating. Already the owner had asked for it with a sympathy word along with a reminder. One day her mother's mobile started ringing. Her mother saw the caller and started cutting the call. Like the breeze entering through the window, It went on ringing for which she annoyingly threw the mobile. Shamili took the phone and attended the call. In a harsh tone, the caller asked her for the loan and interest together which her mother had taken from him for the vegetable business. Even before the lockdown for months together she had not paid interest for the previous borrowings also. As he also was facing severe financial problems for his daily livelihood, he was pressurizing her to pay the dues, for which Shamili was pleading for time to repay it. Shamili recalled all the incidence and was shocked over the debts due and was worried about daily life. At this juncture, there were no jobs also available so that she can join and solve finance and other problems. All the three members' faces had gone dark finding no solution to their problems. Hours had passed they were sitting in the same status. At last, Shamili got up went to the kitchen drinking a glass of water, and while back in the hall she turned on the Tv. Every channel was displaying corona and its lockdown effects. One channel was relaying the news as to free foodstuffs availability by some NGO's. The Government providing free medical help to the poor needy and helpless people. She and her brother decided to go for it. Thus Shamili leaned to the wall with a sigh of relief, as she was relieved of her tension to a certain extent.