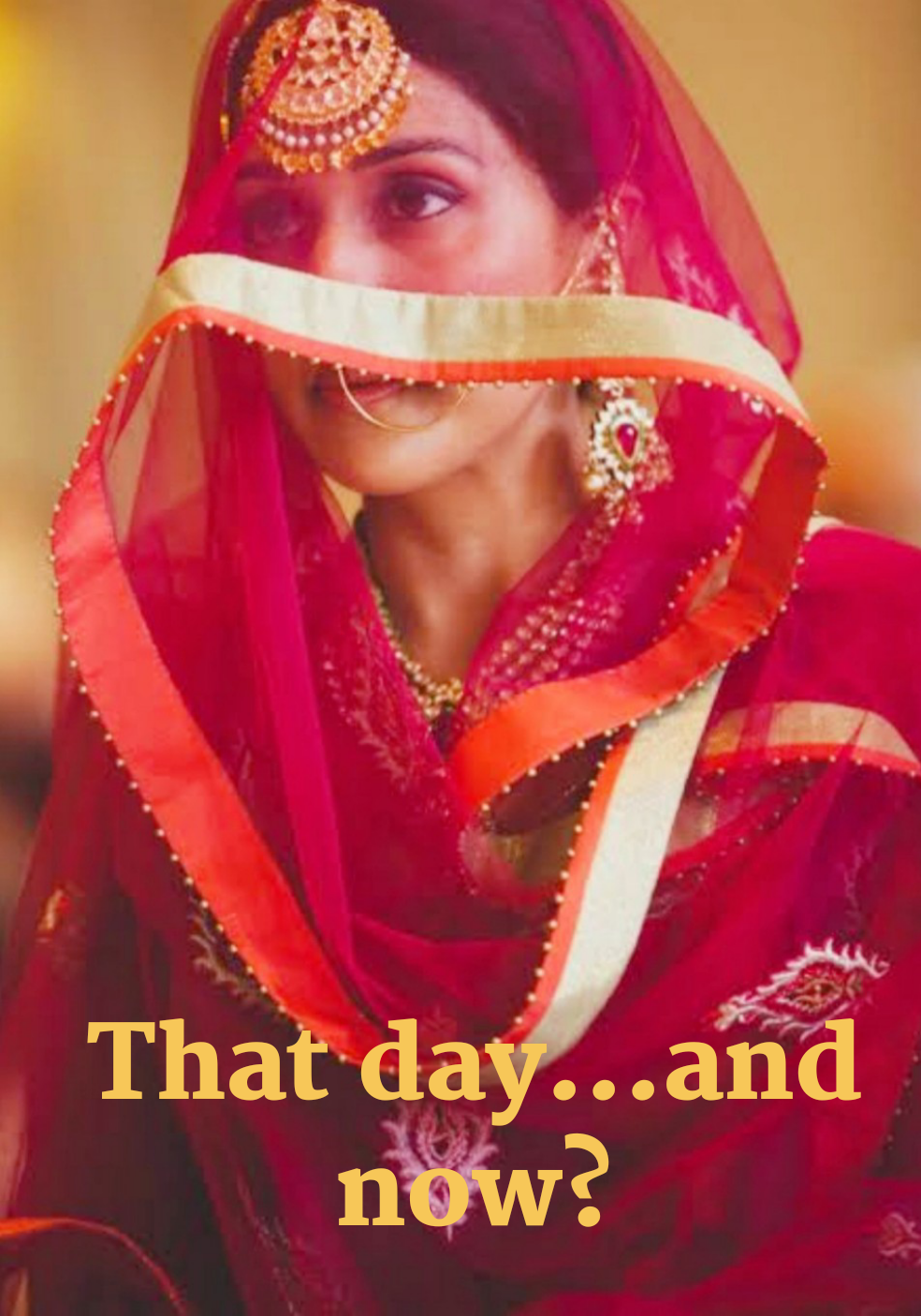 Samreen Wadkar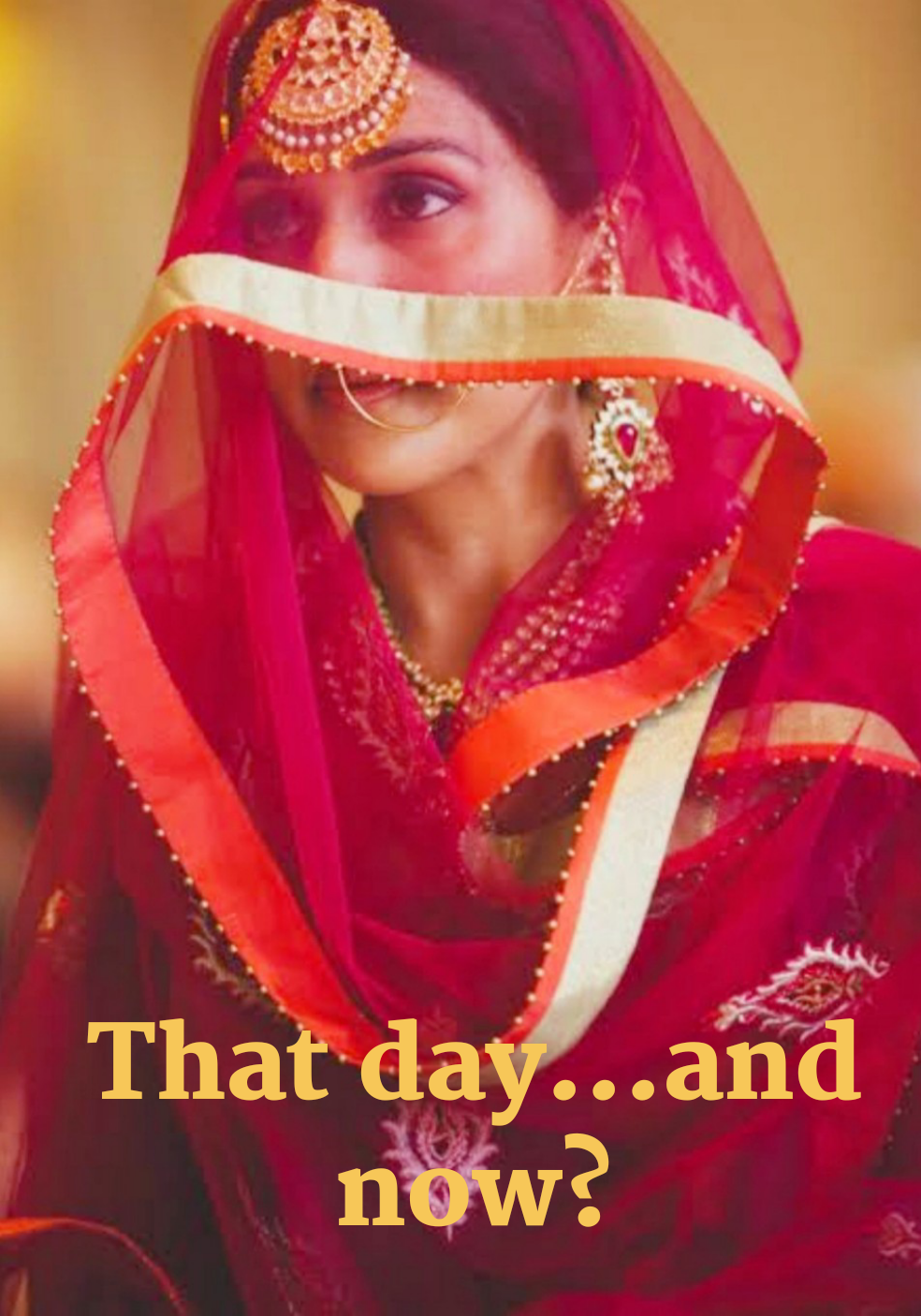 Samreen Wadkar
That Day...And Now?
That Day...And Now?

2 mins

316

2 mins

316
---
---
Hey you,
Just sit back and think of the day you crossed the threshold of your new home. Aah! It was years ago, right?
But go back. Time travel in your own thoughts.
Go back and focus on yourself only. There were a lot of people but you were like a leading role in that whole crowd.
Draped in the elegance of 6 yards of long, bright red, fine silk, your face covered under the veil, yet everyone assure of the beauty behind it.
Just sit comfortably free from all your worries and reflect back upon the beauty you once possessed.
*Has it all vanished* *?*
Ummm...
Let's try to find out.
That day, you were draped in fine red silk saree
and
now you don't even get time to pleat your saree properly.
That day, your hair were adorned with scented jasmine garlands
and
Now you don't even get time to comb your hair.
That day, you were wearing so much of the ornaments and jewellery
And
Now?
Everything kept safe for your little ones.
For you?
_*Wearing the chain of sacred black beads round the neck with a golden pendent hanging close to the heart seems more than enough.*_
That day, you looked so vibrant
And
now the only color in your life is the red on the forehead and the green clinking in your hands.
That day, you stood in front of the mirror adoring yourself
And
Now you have to think of the day when was the last time you did the same.
That day, you had a different glow on your face and a shine in your eyes
And
Now your face looks dull and tired, your eyes surrounded with dark circles.
Ummmm
Your beauty where's it?
*Has it all vanished?*
Trust me the answer is a very big NO!
Then where is
Your beauty where is now?
*It's in your heart*
From that day onwards
You became someone's wife, someone's daughter in law, a little later you also became someone's mother ...you became a housewife!
You had time for your chores and responsibilities and for them, but not for yourself, your time was never yours ever since that day.
You forgot yourself.
You don't give time to yourself.
Maybe your skin doesn't look beautiful today
But the beauty of your soul has increased.
To look at your beauty one must peep into the heart you possess who cares for everyone else.