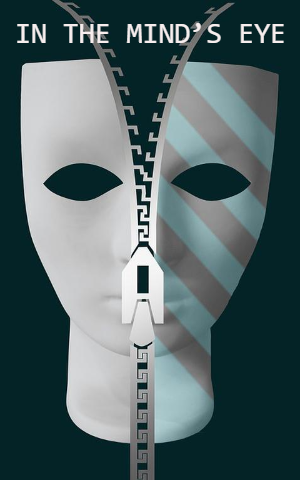 Paramita Das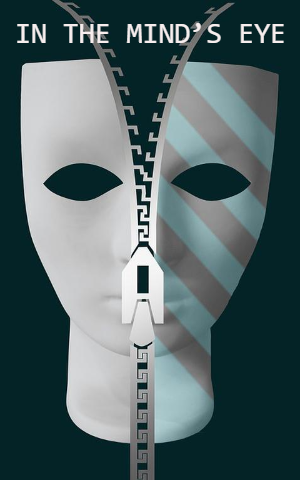 Paramita Das
In The Mind's Eye
In The Mind's Eye

7 mins

229

7 mins

229
---
---
He wakes up and that similar sinking feeling washes over his body yet again. Another day will pass. Nothing substantial will be scribbled on the sheets of paper lying scattered in front of him. He looks up and his hollowed eyes reflect the dim rays of sunlight peeping in through the broken windows. His mind is working furiously and yet no original idea comes up to him and this has been going on for years now. He used to suffer from a creative slowdown in the initial days but that has given rise to extreme paranoia and the words have just stopped coming. Whenever he thinks of something slightly good, he immediately decides that it is not publishable. And this cycle of waking up, scribbling something incomprehensible and, tearing up everything written has been going on for so many years now- in his initial days, he thought that it was a simple case of writer's block and would surely pass away with time. He had published a few books a long time back but none of them brought him the glory he craved, the fame he so desired. His obsession with the perfect story, the perfect piece that would give him the prominence he craved so badly, led him to cancel most of his scripts. Spiraling thoughts and an overwhelming sense of despair is his only companion these days.
As the bittersweet drops of stale coffee trickled down his taste buds, he thought of taking a day off. But then another thought came to him- he's taken a day off last week as well. He's been working at a nearby garage as a junior mechanic and the thought of going to work was excruciatingly painful. Yet he knew he had to, sitting at home was equally painful these days with nothing but jumbled words crammed in his head. At work, he's mostly silent, avoids conversing with his fellow mates and they do the same. Recently, they have begun avoiding him actively and he suspects that may be due to his extremely disheveled appearance and eerily hollowed eyes. He cannot blame them though, he had gasped in fear when he had caught sight of his reflection in the mirror a few days back, it looked like he was staring at the eyes of a shadow of a human being. He's become afraid of his own thoughts as well, afraid of living in his own skin. Macabre ideas for stories keep crossing his mind and the moment he writes them down, he is terrified beyond his wits. Beneath all the fear, there lies a burning wish to create that one story, that one story that can make him the man he wants to be.
That night, while watching the interview of his long-lost friend, vicious thoughts clouded his mind yet again. Still, he is unable to stop himself from watching his interviews obsessively. It is as if the man is living the life that could have been his. With a broken heart filled with envy, he watches the interviewer shower him with praises over the success of his new book. Rishi used to be his acquaintance back in his graduation days. Both of them used to be ace writers but he considered himself slightly better than Rishi. And now, he cannot fathom how the tables have turned. His fanatical obsession is slowly leading to his ultimate downfall and yet he cannot bring himself to accept this simple fact. Looking at Rishi's face on the television triggered the scheme he was unconsciously planning for quite a few days now. However much he tried to do away with those thoughts, they kept coming back to him. He has been unable to write a single line because of the reckless thoughts clouding his mind. He could sense sometimes that he was losing his mind and immediately the next moment a sick sense of excitement would force him to reconsider his plan. 'And what if I succeed? What if I succeed in finishing him off? What would happen then? The death of a rising star in the hands of his old acquaintance – will that create enough buzz? Will the real story of a mind of a murderer give my book the fame that I desire? Will the incident that I am planning, make my masterpiece immortal?' Again and again, such thoughts circled in his mind. He's been curating this plan- the only thing that he's capable of writing now is the detailed description of his true feelings, he would write about his feelings, his obsession, his absolute desires, and deepest thoughts however macabre they maybe. Only writing such things down helps him sometimes, and that is when he thought, why not write about myself? But he had no idea how his story would end. So he thought what better than providing a glimpse in the mind of a murderer?
But is he capable of murder? Really? Sure, he despises how popular Rishi has become, but does he hate the man? This uncertainty has been plaguing him. But he could sense he was losing his judgment of what is right and what is wrong. He's been discussing this idea in the form of a fictional story with the only local publisher who still talks to him out of pity. But what had encouraged him was, he seemed pretty excited about a story which would be about the Mind of a Murderer. And thus began the elaborate plans, looking for answers for all the 'how-to', 'when to' and other details. Planning such a heinous crime gave him a much-needed boost, the energy that he hadn't felt for years now. Time and again a sick feeling would arise but by now he has learned how to quash them. Simultaneously, he has started writing again. He could miraculously pen down his thoughts, the life he has been leading in these years, the plan he was plotting in scrupulous details. He could sense that the real and raw version of his thoughts, his desire of that one masterpiece he yearns to create and the lengths he is prepared to achieve it, the years he has given for it, would surely be a perfect introduction to the mind of a murderer. He was finally relieved because he no longer had to scratch his head for fictional story ideas. It was all real now.
It's the day. Yes, it's finally the day. He looked at all the papers he has filled by now and arranged them neatly. He's been writing till the last moment, penning down all his apprehensions. He was sensing a macabre excitement thinking about what he was about to do. Getting ready with everything he needed, he went out and boarded a local bus. He had tried getting hold of Rishi's number and after some difficulty, had been able to reach him two days back. He was surprised and a bit unnerved to find out that Rishi still remembers him vividly and was glad to host him at his place.
11 o'clock. His pen was working hastily with rapid scratches on the paper. He was sweating profusely and writing away swiftly in a great hurry. It was close to midnight now, and he knew he had very little time. He needed to finish the last lap of his story, the part that he has been yearning to write, as soon as possible. He was drowning in an overwhelming sense of excitement and panic. He was feeling too giddy as he described vividly the details of what took place a few hours back and his current emotions. Surely, they are looking for him by now! 'Yes, yes I will be ready to leave in some time. I just need to wrap this up' – He shouted out in his empty room. Finally, as he reached his last paragraph, he felt a sense of relief wash over his completely exhausted and worn-out body. He has written his heart out, given a raw insight into his mind- the mind of an obsessed man, the mind of a murderer. Surely, people would be eager to read his account, he pondered with a slight smile on his face and called the only publisher he knew who would pick up his call. His story finally had his own approval. He was finally satisfied with what he has created. Truly, he thought, a man cannot be comfortable without his own approval. As his body finally crashed into the bed, his tired eyes started visualizing the fate of his masterpiece, even though he knew, his own fate has been sealed. Lying down in a semi-conscious state, he was finally at peace!