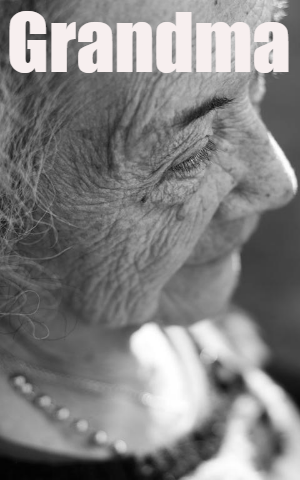 Charvi Tyagi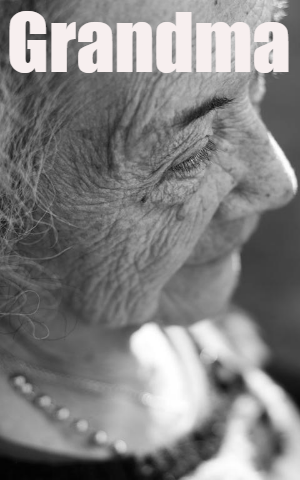 Charvi Tyagi
Grandma
Grandma

3 mins

225

3 mins

225
---
---
It has been decades since I've seen her. Wrapped up between the thick sticks that were about to transport her to a new world. She would have to experience the pain and torture of the flames that will burn her corpse.. but these consumerist objects couldn't burn her soul. As pure as honey, a fairy descended from heaven was now lying quenched in the hope of coming back. I still remember her smile...
I was born with the wish to shine and rise but my brain was resistant to cope up with my soul. As a result, I was a person easy to make fool of. I never listened to her. This was not because I hated her but because I was overpowered by my attitude and fake agonizes. My aunt was God for me. I could never listen to bad sayings for her... I failed to realize that the actual one was hiding behind the emotions of my grandma. She was the one who framed my life but I was the one who destroyed it. At that accent, she was a devil in disguise for me. Though she was my grandma, for God, she was her daughter whom he wished to meet, but mythology's rules restricted his way. I've always had this question in my mind as to why we do not realize the importance of a person in life when he/ she is in front of our eyes but as soon as the time is up and person vanishes away from our site, we start cursing ourselves. It is not completely our fault to lose the beloved one, but God has equally contributed by not giving adequate signs and symbols to love someone you once detested.
It was her first day to visit the hospital most excruciatingly... holding her head with the shivering body, carrying the warmth of moments we both shared in the rarest period of her life. She was reminiscing me even after my abrupt actions. I came from school, happy feelings all around but was greeted with a saddened quotation of "your grandma is in hospital."
I still remember that I didn't show even a pitch of the sentiment. Just created some fake tears to think that I'm missing her. How cruel of me you people must be thinking but that is what it was. I was a pitiless and unsympathetic personality with no concerns.
After days of war with the will of God to finally see her, she succumbed to the wishes. I was not allowed to meet her because of the myth that I'll cry my heart out. She was brought over, her soul accepted with grievances, and kept carefully like a princess. But a princess also has to leave her father's home after she gets married but the case was divergent for my grandma as she was leaving the home of her husband after God's call.
Grandpa was injured, so damaged that he would have screeched out but society's stereotypical thinking of "men don't weep" made him silent but that stillness lasted forever. Her carcass was sarcastically blaming me for ignoring her all these years... suddenly a tear dropped out of her eyes, though it was crystal clear and atmospherically invisible, I could still feel it. But at that time unaffected by her, I stood there hopeless and helpless.
As time flew by, I started desiring her around. Not even a single day passed when I didn't think about her. But it was too soon to miss her as she would never revert back. If God is everywhere, Then I would like to write him a letter...
MISS YOU GRANDMA !