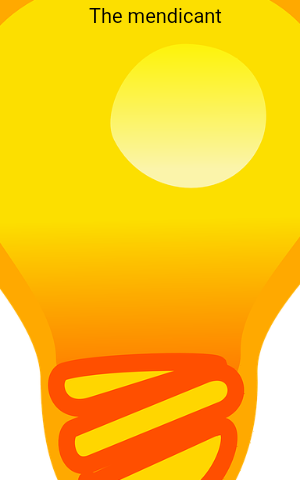 DEVADAS MENON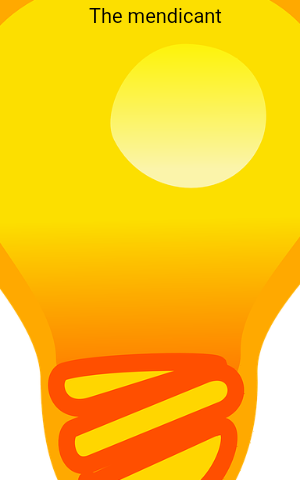 DEVADAS MENON
The Mendicant
The Mendicant


---
---
He was a mendicant where people went to him for Gyan,
Once he advised them, he would only take Dhaan,
For he was not fond of dhan, he said it corrupted your Mann.
He was always in demand for his knowledge.
He was always in a meditative state but always available.
To everyone who came for advice, he would say,
Live life, learn from the great scriptures,
All problems are within you, all solutions too,
Think with a straight mind, don't fear for fear eats you.
The life he said meant nothing if you did not live.
Life is a gift to be lived, loved, and enjoyed.
I am but a medium sent by God to be amongst you all.
One day he was gone from his place,
Not to be seen people, they wondered where he had gone,
They thought he would come back one day.
Days passed into months into years still,
No sign of him, but the town's men and waited with hope,
Until one day he came back.
He said he went to meet God, came back to his people,
Then right in front of their eyes, he fell down and died.
The town's people venerated him, so they built a memoria[samadhi].
People flocked to see his memorial, where miraculous events,
Were being attributed to his greatness,
But nobody knew that,
When he went away, he landed in a prison for fraud.
On being released, he went back to his people.
Who venerated him .who loved him,
Now he has become a sadguru, money flows in like an unstoppable river.
With money came fame and name,
While alive he was a jailbird, but dead a sadguru,
That is how things Are in this country.
For, after all, he was mendicant whom people met for his Gyan,
Give me he used to say only Dhaan.
For he was not fond of dhan, he said it corrupted your Mann.