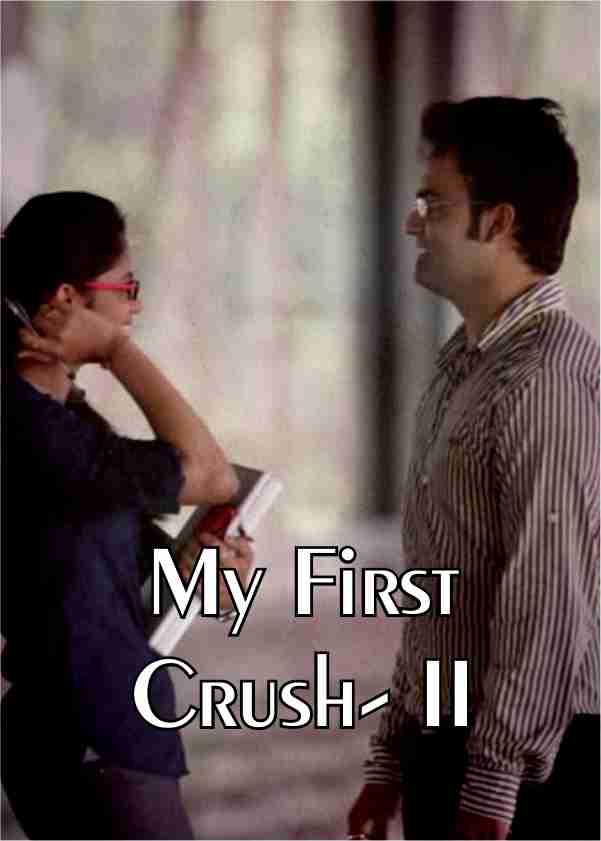 Suchismita Sahu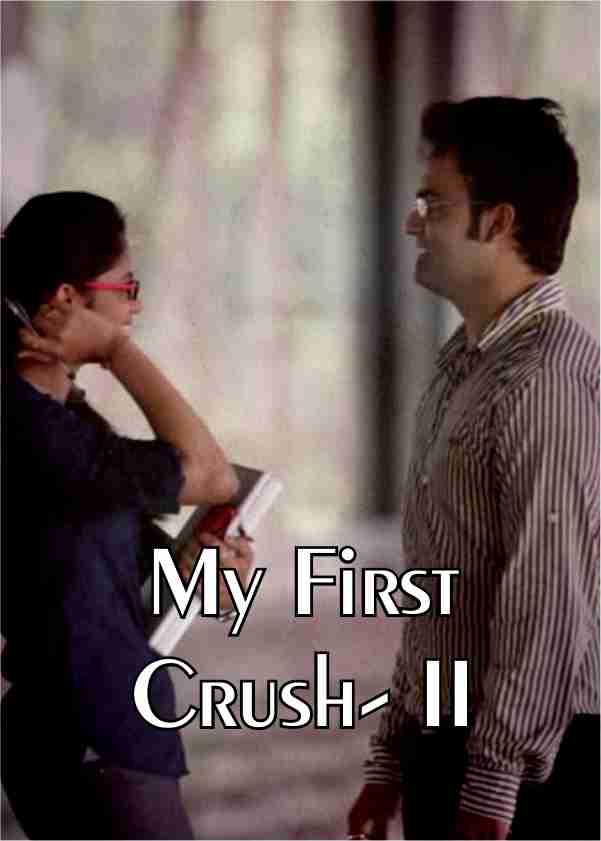 Suchismita Sahu
My First Crush- II
My First Crush- II

8 mins

10.3K

8 mins

10.3K
---
---
Continuing from 'My First Crush- I'
Many years have passed by in between…
It was 30th March 2015 at 10PM….
As usual, I was sitting in front of my table to complete my diary writing for that day…the next day was an important day in my life…all the moments were gradually coming to my mind and dancing in front of my eyes vision one after the other - starting from my childhood till date I had spent with my father.
My father…my role model, the way he had always motivated me to keep on fighting with myself to make my dreams come true…definitely it was indirectly, not directly. I used to get that from his daily lifestyle from the time he gets up from bed at 5AM till he goes to bed at 11:30PM, always working and active. He kept on doing everything one after the other without telling anything to anyone or expecting anything from anyone. He had never told me directly to achieve anything in my life. He didn't have any expectation from me, he always remained happy with whatever I had achieved in my life. Though, during the initial days, he had always considered me as his son, but that remained for a short time. As soon as, I grew up and went to high school, he became a very possessive and a conservative father. He wanted me to lead a life like any other girl instead of a boy which he had dreamed to see within me…I don't know the reason why…? Might be its because of conservative Indian society and because of that I also started accommodated with his expectation and started growing in a comfort zone…everything was pre written for me…after completing my education, I had to get a job and after few years I had to get married and lead a life like any other girl of our society…then where did I do anything like a boy..? where did I take a challenge in my life…? When did I ever try to do something different in my life…? And because of this reason…I became so shy that I had accepted all the decisions of my life as per my parents' wish and for that, one day I had to suffer severely, as I had lost courage to raise my voice. I was scared that it may hurt my father if I take any decision which he did not like…which I didn't want to do, as I had seen him working hard to provide us a prestigious life with all the comforts. After all of his efforts, still I was not happy today, I was not happy within myself, because now I don't like that kind of comfortable life. I have started struggling to come out of my comfort zone, but am not able to. I could not achieve the professional excellence that I had ever dreamed to achieve. I cannot prove myself that I am that worth that he can call me as his son. I don't know why, now I want to get that inspiration from him, that he indirectly gives, hoping that this may inspire me to break my comfort zone and do something different. And tomorrow is the last day to get it…who knows how his life will be from day after tomorrow onwards…Tomorrow is one of the most important day of his life…it will be the last working day of his professional job. I want to see him in his professional life for the last time…
Tomorrow, he will complete all of his exit formalities in the Corporate Office, NALCO, Bhubaneswar followed by a grand farewell and speech session. My mother has already told me about all the plan for tomorrow. I missed out the farewell functions those were held in other two branches, but his time I don't want to miss. I have to attend it tomorrow. So, I have to rush, catching the first flight to Bhubaneswar. Its already late night now, sleep without any delay and get up at 3AM tomorrow morning.
As planned, the next day morning, I caught the first flight to Bhubaneswar, landed there at 9:30 am and directly rushed towards the office. It was not difficult for me to get entry inside the office and I entered quietly through the back door of the convention hall, where the farewell ceremony was going on, in order not to disturb anyone, if I enter through the front door. I sat in the back most row and started listening my father's speech which was already started. No doubt, it was very encouraging, heart touching and I was able to feel an unseen bond that he had created between him and all of colleagues with whom he had served for almost 35 years. An unspoken and inexpressible emotion was easily visible in everyone's face and eyes.
"Mam…please come to the front row"…I heard a voice from my back.
"No..I am happy here…" I said without giving much attention to the speaker.
"Mam, front row is booked for Sir's family members and Madam is already there…you can give her a company…" that voice again told.
I just turned my head towards the side from where that voice was coming….
"No, Debu Bhaiya…I am fine here…I may not be able to control my emotion, if I sit close to him, which should not create any drama here…" I said and thanked the God after realizing that I addressed my first crush Debashish Mohanty as 'Debu Bhaiya' instead of 'Debu Uncle', because we used to address all the colleagues of my father as 'Uncle' irrespective of their age.
"Okay…as you wish, but may I sit beside you…" He said..
"Oh…sure, why not?" I replied back and started concentrating on my father's speech.
After few minutes, during the snacks' break, Debu Bhaiya also accompanied me to the outer hall.
As part of the informal conversation with him, I was able to realize the huge respect that he and all the employees was having for my father, due to his humble, down to earth and helping nature. He was getting retired as one of the member of Board of Directors, but he was attracting the whole crowd. He already had another job, where he had to join after few days. I was feeling very down in front of him, standing quite aside.
"You didn't have to take anything…?" Debu Bhaiya asked me.
"No, I have already…" I said and became quite.
"Why are you looking so sad…is it because today is Sir's last day?" he asked.
"No, its because I could not become like him…" I replied.
"Means…?" he asked.
"Neither I gain so much respect professionally nor can be attached personally with anyone…its just a dedication, not the result of a single day's contribution" I said.
"You can also be….what you don't have….you need just courage and ignore everything whatever negativeness is coming to your way from the external world, its your life…you have the complete authority to control it. If a person from the family of low financial condition was able to play the International Cricket, with a very good performance, bringing the victory to the Country numerous times, then why you cannot?" He said.
He continued "No-one sees how much you have worked hard…everyone sees how successful you are…it depends on you to fight with yourself to come out from those painful moments…painful moments of not able to accept yourself in a position where you are not satisfied or happy. Work hard in silence, let your success be your noise. Do you know… during my initial days of practicing cricket, I used to play cricket without shoe, because I didn't have money to buy one, I was always told to earn money to arrange the bread and butter of a day, instead of following my passion…but I had to struggle with myself and one day I achieved it that you all know…about my achievements...that I don't want to discuss. And because of that achievement only, now I am in this job or else where is my education and where is this job. Now I am all happy that without any additional effort I got assurance about my sound financial condition, after getting this job. It came like a bonus with my being a part of International Cricket team."
"I have lost so many years just by caring about the society and now feeling like completely lost my life. The God had given me such a wonderful life, but I could not utilize it…." I said.
"Nothing is lost…everything will be started the moment you realize your goal, your aim…gather all of your past experiences, turn them as your energy, prepare your vision, start progressing towards that, get and you must have to get everything more than that you have lost ever in your life….then only you can forget what you have lost…Break the wall, Face the World….this is the only one option with you now.." He said…
"Yes, you are true…I will do…Thank you, Debu Bhaiya… you know I would have missed a lot, if today I could not have come here…so leaving…will update you soon…" I moved quickly towards my father with an energy of a roaring storm and told quietly near his ears that "Papa, I will be your son…" and left for Airport as I had to catch the next flight back to my workplace.
I had to start my life that I had dreamed for!!!
One more time, again in my life, he became the source of my encouragement. In life, you have to encounter many people, have to learn from everyone and who knows how the God sends some people to teach you, motivate you and encourage you to achieve your dreams.