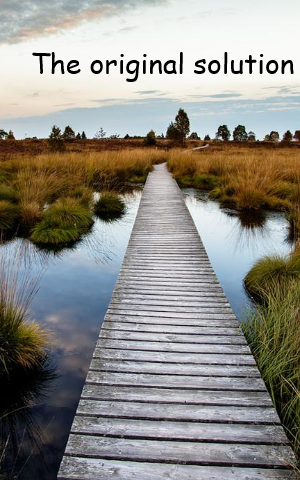 laalini bhogadi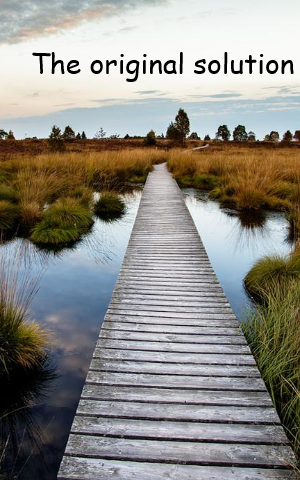 laalini bhogadi
The Original Solution
The Original Solution

5 mins

8

5 mins

8
---
---
We are at a progressive stage in our civilization, Where we get instant notifications of the latest happenings delivered to our phones at lightning speed, where we are Equipped me with all the e-books, courses, masterclasses basically all the knowledge we ever need in hand, Where we hundreds and even thousands of friends in social media. With our each and every whatsapp status viewed by at least a 100 people all in a single day all while we are following the latest fashion in myntra, flipkart, amazon, shine and limeroad what not. But all I have in mind is just one thought "How can I be more?"
"How can I be more?" And that one thought is sufficient enough to transform my smile into an apprehensive one. I wonder even in this global and abundant life why I am unhappy from inside. Is it my search for That right mentor that right course that right trendy technology that can catapult my career. For some it might be Because they are still looking for the creative ways to get us more likes in social media. In this technology age we are in the constant pursuit of whats next. I feel I am racing like Usain bolt getting past our moments while singing like Ariana Grande "Thank you Next Next". So what we are missing might not be the right path or right pace or more things to be added to what we already have but it maybe something that is right now, right next to us. As Sukwinder singh says in a Bollywood song " Jisko doonde baahar baahar oh baitha hai bhithar chupke". What we are looking for is not outside its in inside.
While we are progressing rapidly moving to concrete roofs from grass tops but still paint our ceilings with radium stars as if we miss the starry skies. Where we bring wild canines home and in time they get domesticated to become our beloved dogs, cats and even under water ocean fish to our home acquariums. Where we plant trees and grow parks just to remember us of forests. we go to forests for camps and vacations for trekking and come back to find a void in our hearts that we have lost something that's not yet found in this journey where we never dared to stopped.
While we are beautifully carving in glass our flowery masterpiece of life. Engrossed in our own world, We are missing the wonderful grass flowers their vibrant colors and wonderful scents that could make us instantly smile and the tens of clouds that constantly move across our windows saying hi when I never bothered to reply back, The real birds that tweet so beautifully, Our parents who care and tend us with selfless love. All this things are free but invaluable because the best things in life are free. Free of cost, free of effort and free of qualification guidelines. All we need to do is take time, observe and feel grateful. We need not be trained in art to appreciate sunset clad clouds and starry night skies with the faintest shades of clouds still present like we need for a Vincent vangouh painting. We need not even be a language specialist in greek and latin for our dog to understand us.
While we disconnected our life from nature, we committed several atrocities towards nature and thereby ourselves. As we are part of nature too and not yet all a separate entity. Can you imagine what happens after a amazon /flipkart /myntra sale. Its not just our closets that get full but also this. This is a picture of a dumpyard that I captured. Which raised several eyebrows from the onlookers Seriously A dumpyard photo. But You see my focus was not at the man made dumpyard but at the beatifully nature painted clouds. where we hid our faces but the nature couldn't hid its colours. And this irony doesn't end here. While we are enjoying filling our tummies with our fast food or swiggy that we bought in plastic covers, a pelican over the Mumbai sea is having hard time gulping its meal of fish as it is choking over the plastic packaging that comes with our meals that we dumped in the seas. As we are having water purifiers installed to get the perfect water meanwhile our source of the water rivers and canals are filled with toxic foam by ourselves. What an irony.
This is not a forecast of the melting polar ice caps or a prophecy of nature's fury that will cause the world to end someday not so soon. But just a bit of pit in our stomachs that we feel when we have to move back to metros for work. Where we sigh for the things we miss back at home. But we can make small changes in our life to feel closer to nature and our true self. Like avoiding phone immediately while we wake up and look at the sunrise in the window and smile at the clouds. Say the trees a hi as we do our morning walk in the park. Use less packaging. Cook home food as much as possible.
Create a petition for e commerce companies to reduce packaging. Seriously, everytime I get a parcel I wonder when did I order this lot and I end up spending a lot of time with scissors cutting through the packaging that adds up into trash just to find my product not even half the size of the packaging. " Or just buy local the max of time. Do Yoga. Talk more to friends and people near us more than someone online. We can just call and talk for 5 min instead of wattsapping for 30 mins. Both carry the same quatity of info but a different reach. Be healthy and keep the environments clean. If we get closer to nature and do less instead of more. Our Anxiety curve drops flat and a serenity crepts in as we wonder "Is it this simple". The original solution is simple. Be with nature. And nature will be with you in body mind and spirit.
And cleaner ocean waves Echo "Yes "