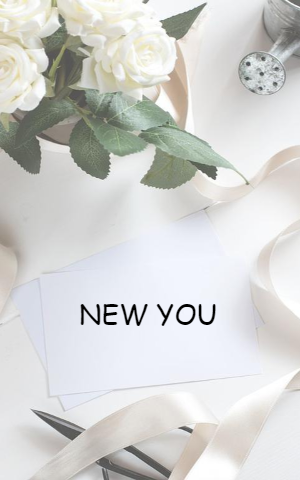 Srijan Verma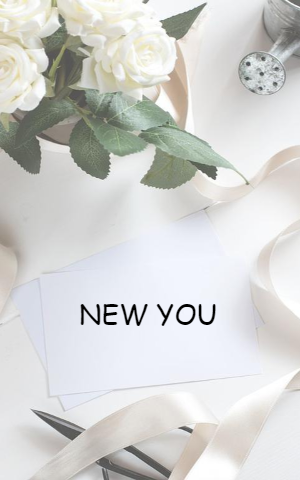 Srijan Verma
New You
New You


---
---
We evolve as time passes by and we come across several people who contribute to shaping our lives in many ways. Some people stay with us for a lifetime and some apart, but everyone either gives memory to cherish or a lesson to learn for a lifetime.
First and foremost, it will be my MOM; she is the one who bought me into this world and taught me everything she could to the best of her capacity. I would dedicate my life to her, whatever I am today is because of the sacrifices and tough decisions she took when life demanded her to do so. Even though she never bragged about us (me & my siblings); she always heard us and supported us in all our decisions. She stood strong by our side when dad used to get frustrated seeing our low grades. Even though she was born and brought up in an orthodox family, she has always been open to the changes and does not believe in social stigma. She has grown old but still, stands strong on her decisions and has taught us the same.
Here goes my life experience outside my cocoon, we will have to go back to 2014. This was the year when I started working and for the first time, I had to move away from home and family. It was something out of my comfort zone, but I was ready to explore the new world out there. Initially, it was not easy. I met 1st person Renuka and in no time we became very close to each other like sisters. Many people thought we were childhood friends. She introduced me to the concept of "True Friendship" which I didn't believe in before I got to meet these bunch of mad people from a beautiful city called Mangalore.
Being an introvert, it takes time for me to get along with new people, so she used to drag me to every possible place along with her, and that eventually helped me in bonding with different people. There was a lot to learn from everyone; cooking, poetry, investment, good health, technical stuff, and whatnot. We created a lot of memories that will be cherished for a lifetime. During the time I discovered myself, we tried many new things, we roamed around, I did things which I never thought I would do; in short, I got it to know myself a little better. But as we all know nothing lasts forever, in August 2016, a phase came in where we got disconnected due to misunderstandings. It did affect me but then life goes on and a new journey started with an improved version of me!
There was one more story that was going parallelly in my life, I met 2nd person Jack who I thought would be an ideal husband for anybody, before that, I was completely against marriage and relationships. He was a nice guy, a good human being, very intelligent and smart; had very good potential to excel in his field but was very emotional and sensitive. I met him in the year 2014 but we started dating only in October 2016 after I proposed my crush and he said "NO". Jack was the first person whom I had been in a relationship with, I was not sure about this, but I wanted to give it a try just to understand how this relationship thing works. He treated me like a queen, and we had plans for a perfect life together. But then life had different plans for us, and we had to separate in 2018 just a month after I relocated for my new job because of unsaid laws made by the society which we follow even now without questioning even once. It took me almost 2 years to come out of this and move on. Even our relationship did not last that long, but I came out stronger than before.
And the credit goes to 3rd and a very important person of my life, Shiva. He is Shivani's husband (Shivani is the 4th person I will be talking about), whom I met when I relocated in 2018. She is one of a kind who understands me better than I do myself. Shivani is like my sister, who has entertained all my tantrums and has still stood by my side. We can talk to each other for hours together without any topic, our families never understood this, and they have finally given up on us! Through her, I got to know how it feels like to be a mother. She was blessed with a baby boy in 2019; I got close to this beautiful family during her pregnancy and then this boy - I wish to be part of it lifelong.
Let's come back to Shiva, 12th July 2019, I was in a hotel in Delhi and that was the day when I finally accepted that Jack can never be part of my life and we separated without any hard feelings. Must be wondering how this magic happened. It was Shiva, it was the time when he had signed for the NLP course and being aware of my past and what I was planning to do (just to get back with Jack); he tried to implement what he learned during the NLP course and it worked well. The next morning was more joyful and free of any stress or guilt, I was Happy very Happy!!! Since then it has been a year now and I have not tried to contact Jack or haven't given a second thought on the decision I took that day. I wish Jack is also doing well in his life and is happy with his family.
Now let me introduce you to the 4th person Kanhaiya who had a significant effect on my life. It was when I relocated in 2018, and I was very skeptical of how I will manage the new role but my team here was very supportive. I would not say it was a cakewalk but with everyone's support, things were easy. I got great support from Kanhaiya, he was junior to me in terms of designation but there was a lot to learn from him both personally and professionally. He stood by me during the tough times when things were not so good. He had not just been an employee for me but a friend and a guide; who taught me how to mold according to the situation without compromising on your ethics and values.
Finally, 5th and newest person in my life Rahul. He is the one with whom I will be sharing the rest of my life. For most of the people around, he might be a little weird because of his rational thinking. Even I was not sure if I am doing this right but as time passed since we both decided to give this relationship a chance; there has not been a single instance where I had even an iota of doubt! I have grown so much during this time; I got to see life from a different perspective which initially felt odd but ultimately you will realize that it's the truth of life, I have completed some of the old pending tasks of my to-do list and have adopted some good habits and some bad as well! It is not like that I would not have been able to do this if he was not there, but he is there, things have become easier and we both look at our future the same way. Even though we are poles apart in terms of our personalities, we get along well.
But this is not all there have been many others who have taught me little things, just that people I have mentioned here had a significant impact, but this does not make other's contributions lesser. I am thankful to all of them and I will be happy if I have been able to contribute even a bit in anyone's life.
I would like to conclude my story by stating that we meet a lot of people every day and there is something that we can learn from each of them, only if are open to new ideas. It can be anyone from a janitor to a company CEO, your mom, your teacher, that cab driver, or the little kid playing in the park. Everyone has something to give.
BE AWARE! KEEP LEARNING! KEEP GROWING!!!