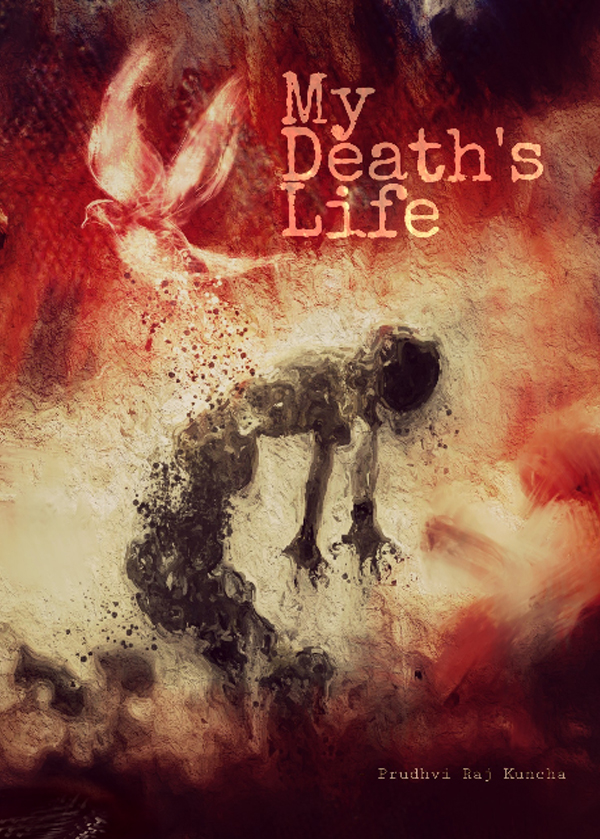 Prudhvi Raj Kuncha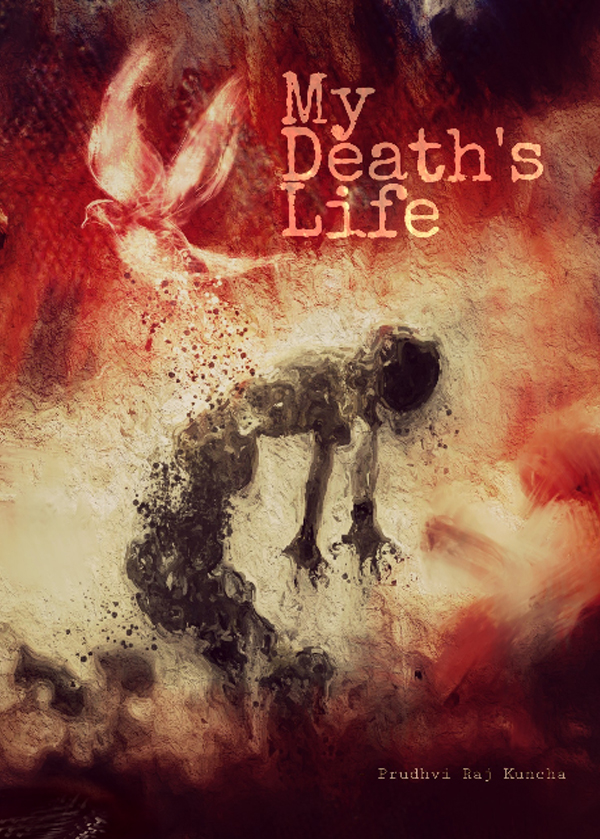 Prudhvi Raj Kuncha
My Death's Life
My Death's Life

3 mins

22.2K

3 mins

22.2K
---
---
Finally, the day that earns the prestige of being a soldier of my country, has come. Years of war has ended with our defeat, today. Our Naval ship has sunk, being ruined by the enemy guns. Fires have eaten up our arms and limbs before we fell into the sea. Merciless bullets are still piercing through the water in search of our lives. Our blood is painting the sea redder but still, our faces wore the smile of pride. My comrades are already dead and floating, but I am still alive to witness this tragedy. The salt water twinged, touching my scars and wounds. My wife, son, parents are flashing in my half-dead mind while my heart is gradually losing its beat and my eyes started hiding under the lids forever. Bluish red water is turning darker. I am losing my senses. It's time to invite my death but my will, that made me a soldier, is not letting me give up.
But, my destiny is getting fictitious now. In spite of waiting for minutes, I am still alive. What's happening? It should not be this long. Supernaturally, my heart is gaining it's pace once again. Something is feeding me with fresh air even after drowning this deep. Why is this happening to me when I am supposed to die. Am I dreaming? Or, is this the way to heaven? If not, what is this fictional world.
I am not a horologist to travel time. And what are these bubbling sounds all around, while I am not a chemist to boil some acids and bases. I am after all a conquered soldier. My breathe is getting better. Some invisible force is pulling me out of this darkness. Am I really under water? Eyes are flickering to open as if it is their first time. I am being dragged towards a light emitting cave. It is more like an under-water volcano. As I move closer, It's light is growing brighter, making my eyes weaker to withstand. An unknown pressure is compressing and pushing me through this narrow cave. My muscles are being squeezed and nearly broken. Being a brave soldier, I resisted everything until my whole body seemed out of the water and free to air.
Hurrah! Now, I can hear some voices that belong to my own species, but still my eyes are being shut. I am trying to speak out but my throat seems jammed. I am feeling as uneasy as a fish, pulled out of water. I started crying involuntarily out of acute hunger and the unpleasant changes. But I am still happy about the excited voices all around, that gave me the surety of survival. Soon, two giant yet soft hands lifted me up gently while I managed to open my eyes wider this time. Strangely, a young man who resembles my son, is greeting me with his tearful eyes of happiness.
"Welcome to the world, my little soldier. Happy Birthday!"
And now, I realized the fact of fantasy that I am just a new born baby to this couple. And my mother's womb had been the fictional world that I lived in. My present started questioning me about whatever I felt, being in her womb. Was that my past life? Or, will it be the future?
But, if I must believe in whatever I had witnessed, I should say, I am reborn. Then what's the point of science here. This is so mystifying. Possibly, every new born baby might be undergoing the same unbelievable drama inside the mother's womb. And that might be the reason behind their state of confusion for the first few months after the birth. For me, it would definitely take a year to digest and forget this extra-scientific fact and start talking and walking bit by bit just like any other baby.