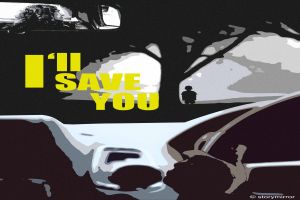 Ankita Sankhla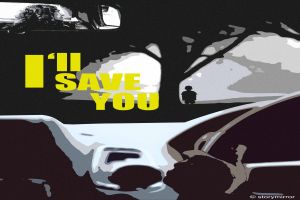 Ankita Sankhla
I'Ll Save You.
I'Ll Save You.


---
---
It was a very cold and chilly January night. It was almost 11.45 p.m by the time I left office. I came out of the office building and realised how cold it was outside. The roads were deserted and there wasn't a soul in sight. And though, I never believed in ghosts, spirits yet the eeriness around was definitely creepy and reminded of all the horror movies I had seen and made fun of. Funnily enough, they didn't seem so funny to me that night. But before I could think of anything worse, my cab arrived.
I was the last one to leave office and hence the only one to be taking the office cab. My parents didn't allow me to drive during winters because of my late work timings and the thick fog that surrounded Delhi during that time of the year. As the cab stopped in front of me, I realised that I had not seen this driver earlier. I suspected him a little and asked for his id proof and other important documents. They seemed alright. Must be a new recruit, I thought to myself and sat in the car. Usually, I prefer to talk to the people around me rather than listening to music on my phone but, with no body around to chat with except the driver and the tiredness, my earphones seemed the best option. So, I put in my earphones and before I knew it, the fatigue took over and I was off to sleep. 
It was almost after half an hour that I woke up and it took me a few minutes to realise that we were on the wrong road. It was pitch black outside, with no street lights and there was no sign of life around. Fear gripped me but I tried to feign courage and asked him that which route he was taking. There was no answer. I thought that maybe he didn't hear my voice so I spoke again, a little louder this time but he still did not answer. This annoyed me and I jerked his shoulder in anger. He turned his neck to look at me. What I saw next will haunt me for the rest of my life. Hollow bloodshot eyes seared through me. A stench of rot and dry blood filled my nostrils and before I could do anything, a bright light from a car's headlight, which was nowhere in sight a second ago, blinded me. 
The next thing I know happened when I woke up in the hospital and was told that my cab had hit into a tree and I was seriously injured and the driver was nowhere to be found. But, I was sure that it was another vehicle. And, I was also sure that if I'd tell anyone my story, nobody would believe me. I was shaken from inside and decided not to tell anything to anyone. I was beginning to feel normal after a week or so and was thus discharged from the hospital. As I reached home, my 5 year old nephew who is very close to me, came running to my room. But, there was something unusual about him. He hadn't uttered a single word in the last two hours and just kept looking at me. Finally, after everybody had left I asked him what was wrong. I almost died when he answered, "That driver wants you dead. He'll come for you. But, don't worry I'll not let him hurt you, just like the last time."