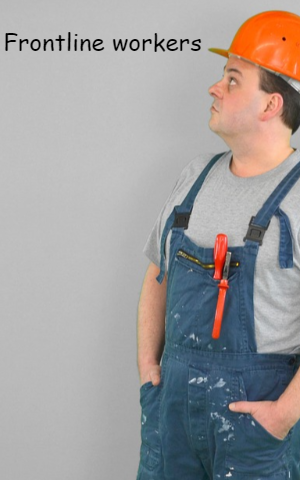 Tanisha Sethi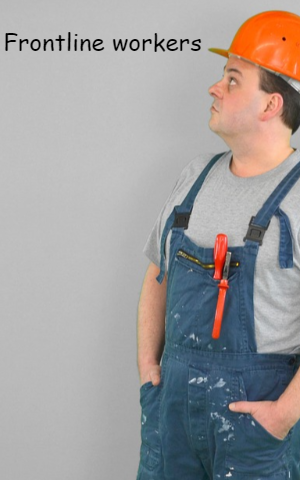 Tanisha Sethi
Frontline Workers
Frontline Workers

2 mins

185

2 mins

185
---
---
The term "frontline workers" often conjures images of doctors in Hazmat suits and soldiers in uniform. But during the coronavirus outbreak, workers across a vast array of industries have found themselves essential parts of the machine that keeps the world in motion, required to do their jobs despite the great risk—whether hog farm employees or bus drivers, mental health counselors or police officers. Here, as part of TIME's new issue, frontline workers of all types share their triumphs and fears in their own voices.
I start at 6:45 in the morning, and I usually get off around 6:30 p.m. Before 12 o'clock, it's like a ghost town. But after 12 o'clock, people start coming out. I greet almost every passenger that comes on. Most people are going to loved ones' houses to check on them. There are a few people that might be going to the grocery store. And some people have essential jobs they have to go to.
I feel proud to be able to do my part, especially for the ones that may be going to the hospital because they're worried that they have it, so they can get checked out. I was in the military, so I still have that sense of honor. I want to do everything I can to make sure that people are taken care of and protected. My employer moved the standing line back so that we're kind of in an isolated area, and people are now coming in and out the backdoor, so there's no more up-close personal contact with people coming near the farebox. I also make sure that I'm keeping myself sanitized and everything, but I feel more proud about helping other people than, at this moment, my own safety.
When I was in [the Gulf] war, I was in an aircraft carrier and it was actually stressful in the same way. This is an enemy that we really don't have a full understanding of. So we're doing our best to fight something that we don't know, and I'm just trying to do my part. I also learned especially going to war that a smile can go a long way to making people feel better about everything that's going on. I was talking to a gentleman yesterday and he was like, "Without y'all, this city would be shut down." And he said he wished he could do something special for us. But you know, I thought that him saying thank you was enough for me.