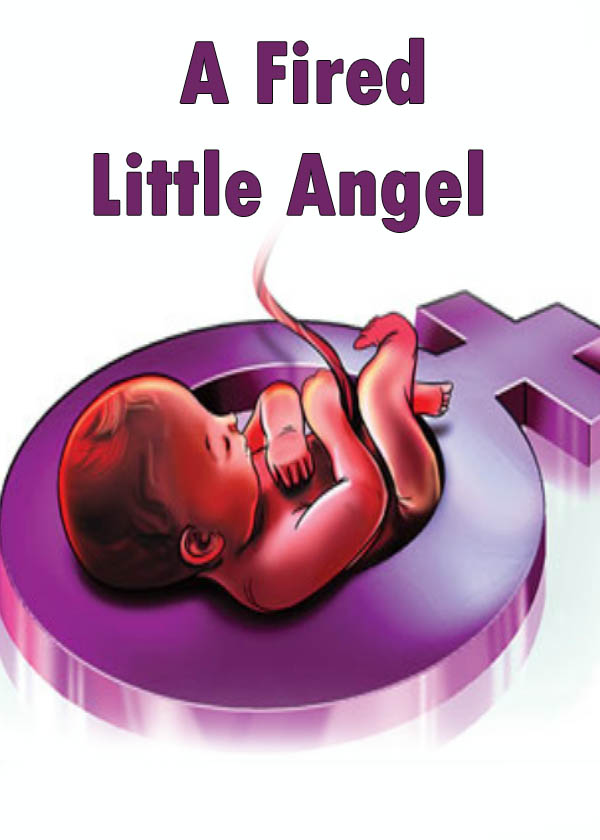 Suchismita Sahu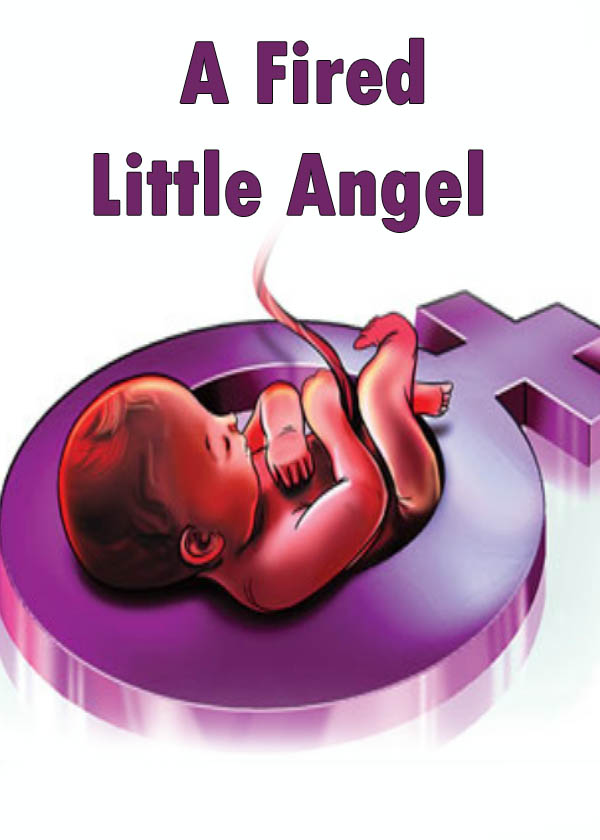 Suchismita Sahu
A Fired Little Angel
A Fired Little Angel

6 mins

238

6 mins

238
---
---
Today she was fired!
And I had to take her back with me.
I remember the day, when I had escorted a soul five months back to a remote village of India. Initially, when we started, soul was bit tensed, thinking about where we were going and how would be his life. She did not want to leave haven. However when God told that she would be given a new angel, the most caring one, called "Mother", the soul agreed to come with me. On the way she asked me more about mother. I told her my uncountable observations about mother.
"Mother is the most precious, beautiful and caring person in our lives. She always cares every moment for our every need without her any personal intention. In the morning, she calls us very softly to get rise from the bed and during night she tells us lovely stories to make us sleep with beautiful dream. If you are with mother, you need not to worry for anything. She will protect you more than anyone else can do, she will teach you to become a nicer soul, she will show the most beautiful creation of God: the lovely World, she will bless you the most powerful weapon in this universe: The Love and she will even train you to pray God and to become angel."
"But I shall miss you… you have been my favorite angel," soul said good bye to me when I dropped her in her mother's womb.
"Very soon you would be shaped up a cute baby." I told her while leaving her in her new haven. "You would be so happy that you would never wish to come again," but she could not listen to me as she already became embryo.
I must confess that I was bit biased in my decision. She was one of the loveliest souls. I wanted to give her the best and I chose India for her. I was impressed by success of women in India – Gargi, Lakshmi Bai, Agnes Gonxha Bojaxhiu (Mother Teresa), Indira Gandhi, Anandibai Gopalrao Joshi, Gangubai Hangal, Arunima Sinha and Lata Mangeshkar… endless list. I prayed God to let my favorite soul to become one of these women to let world feel proud of her.
Today, she remembered me not as a human but as a soul. I reached to escort her. She had become tired, seemed like had lost in a battle after a big fight, at first she didn't tell me anything and when I tried to take her back with me...she told that she was happy with her mother and she wanted to born to be cute baby. She was sad even after seeing me. But I could not go against God's rule. I had to obey my duty. We together started towards our original destination – to the God. On the way she told her story…
Angel, when you left me I had no feeling but after eight weeks I started feeling the power of love. Every now and then my mother started caressing me — the most wonderful feeling, same we feel as when God touches us. I was feeling the presence of a happy big family surrounding me. My Father used to talk to me – coming very close to my mother's stomach trying to feel my existence. I loved him too. My grandparents were happy too. My grandma even told me many stories and songs. She used to say to everyone,
"Prince is coming to the family after thirty years."
Everything was so wonderful…
Every now and then my mother started visiting to hospital. Doctor used to press my mother's stomach very hard. It was painful to my mother also. Moreover the doctor never called me baby or prince or darling as my family used to do. For her I became fetus. Somehow I did not like that place. But when I heard someone saying that doctors are next to the God, I started liking. I also felt few angels there.
Everything was going well. I liked my name, "Prince". One day my father along with my grandma took my mother to a small hospital in the city. After sometime I could feel strange waves hitting me. It was not painful. I did not feel pain even when doctor told, "It's a baby girl."
My mother in affection, changed my name to Princess, which I liked a lot. But since that day no one else in my family spoke to me. A tension had created a dreadful atmosphere in house. My mother had also lost attention of the family. The quality of food given to my mother was getting degraded day by day… every day. She had to do more household work now and used to get tired but never let me be hungry… I knew she was feeding me her blood. But she was never stopping to care me, when she was sitting calmly after her work. She was telling me stories and loving me. One day, my dear father had brought a liquid from city and gave her to consume, telling that it was a tonic, which would take away all of her tiredness. She did not like the taste but she took it… just for me. I remembered long back when my mother was not able to take medicine with similar taste, my father told her,
"You must take it… it is for our Prince… He will be born healthier…"
I really loved my father. How much he cared for me. Even that day he went all the way to city in hot summer to bring that medicine for his Princess. God told that mother is most caring angel but I found my father not any less.
After consuming the liquid, my mother felt tremendous pain and cramping in her abdomen. It was sucking her life out. The comfortable liquid of the womb, where I was residing, started boiling. I was bit confused. Gradually, I was getting breathless... As per my counting, there were still four more months to leave the womb. Something was happening, which was scaring for me...? Was it the breathlessness feelings before coming out, to see the wonderful World...? It might be that my family wanted to see me sooner. But, my pain started increasing...Seemed like each and every tissue and blood cells are fighting with some poisonous creature, which was trying to destroy them. I tried bearing the pain in great anticipation, with a diminishing hope of seeing the face of my most caring mother, my lovable father, my storyteller grandma, my never talking grandpa, my sweet little four sisters… I wanted to be born as a cute baby… I wanted to see the beautiful world… you and God had also told me that… But it became unbearable for my mother. She tried hard not to hurt me. She tried to stop riveter of blood coming out of her… it was me… even in extreme pain she cried for me and persuaded last time to my family, "Please take me to doctor… she can still be saved…"
None moved…
We reached our destination. But the Almighty noticed my wet eyes, "Angels are not supposed to feel earthly emotions. You are changed. You must get what you like…"