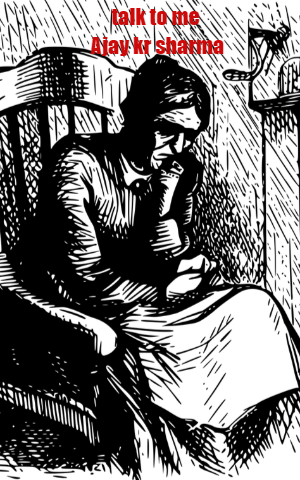 Ajay Sharma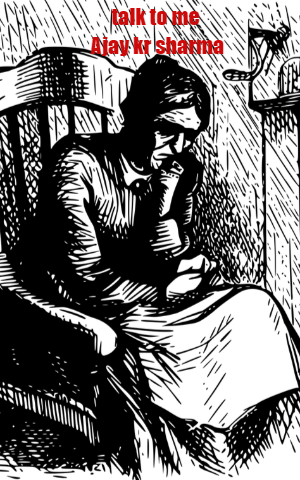 Ajay Sharma
Talk To Me
Talk To Me


---
---
Lights were off.
I was at the corner of my room.
The curtains of the windows were blowing.
The wind was entering my room.
And a ray of light also landed on my face.
Everything was visible at night.
Because it was a full moon.
My tears were slipping through my cheek.
I was emotionally in a worse condition.
No one was there to ask me
How am I?
They found me always laughing, reading, and writing.
But was that true.??
Was I really laughing?
Studying anything as they found.?
No, it was not, they found me sitting there.
That shit... Nothing else.
But the fact was my soul was not there.
Internally I was crying.
Nobody was there to hold my hands and to say me that bad thing happens,
Talk to me
Be yourself and fight till your last breath
Because you are a warrior.