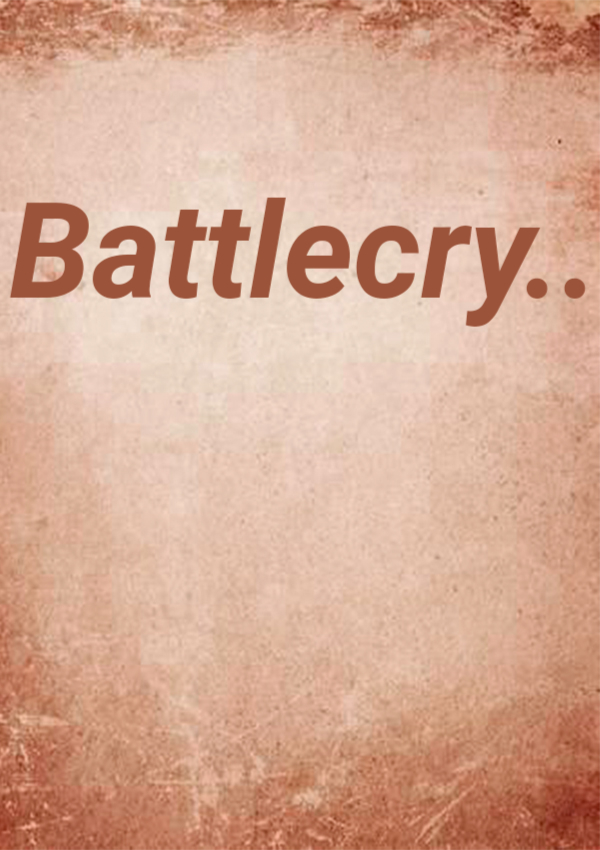 Kriti Gupta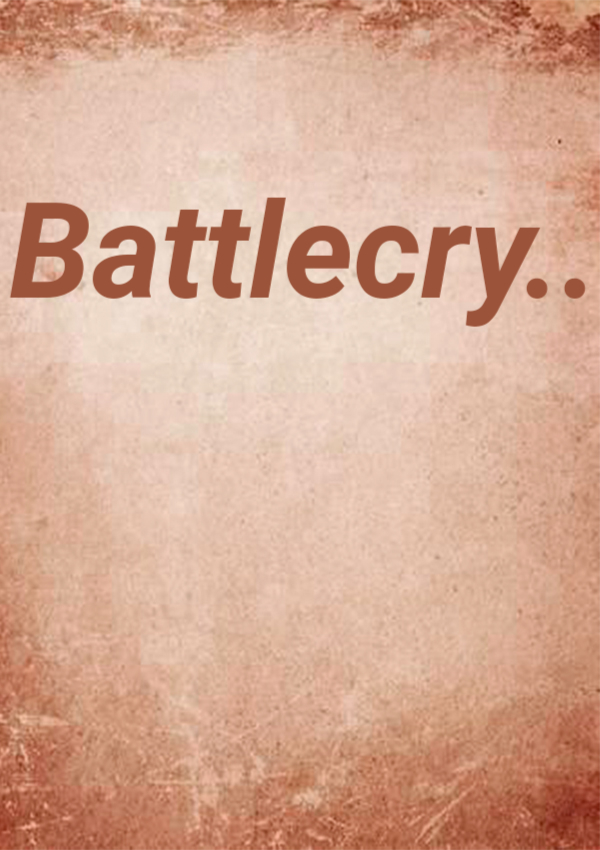 Kriti Gupta
Battlecry
Battlecry

2 mins

238

2 mins

238
---
---
Sshh...You may miss that voice,
That scream, that feeling of being torn apart.
Listen carefully under the silence,
Do you hear that?
That ache in your heart?
I know how you feel,
You don't have to conceal,
Let's unveil.
Together.
I know you can't see, but trust me,
It will soon be much better.
Darkness can't last forever,
Neither can light.
So, sometimes, you gotta get up and put up a fight.
It's a crazy ride.
But, to learn, you gotta take the flight.
Never be scared of the liars,
You're strong as a raging fire.
Don't worry about the battle,
Just keep up and you'll only fly higher.
Don't lose your spirit,
Make your fears fear you.
Stay put with that shield and sword,
Don't let the devil come near you.
I know there's a storm inside,
Don't be ashamed, that's a matter of pride.
You're so brave, don't let it weaken,
Don't invite your own demise.
Don't you dare turn to ice.
Use your mind, think this twice.
Look in the mirror, in your eyes,
Do you see that agony?
Let it shape you,
A makeover; so you can see the real you.
Let it sculpt you into what you're supposed to be,
The cost is survival.
Let it make you, who to be, you are entitled.
I know it's not as easy,
But, your tears are heat.
Let your skin be wounded,
Let your nerves bleed.
Just don't kiss the ground and take defeat.
Did you fall? Come on, get back up,
Did someone see? It's okay, love.
You gotta win this,
Paint your victory.
Be the warrior that you are,
Write a worth-remembering history.
Never doubt your potential,
You're the most presidential.
Don't follow leads,
Create your own.
Be the greatest of all,
Be the brightest star,
Cause the sun shines alone...