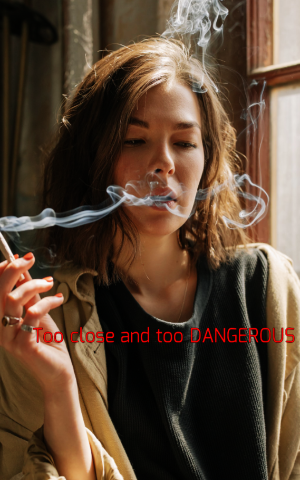 Anupam Rajak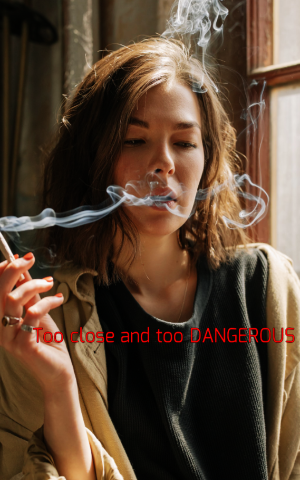 Anupam Rajak
TOO CLOSE and TOO DANGEROUS
TOO CLOSE and TOO DANGEROUS


---
---
She stared at the email message on her computer, her mind racing so fast that the words blurred together and no longer made any sense. Just three lines, but enough to make her life--the life she'd worked so hard and sacrificed so much to build--begin to crumble around her. She wanted to cry out at the top of her voice. She grabbed the paperweight in her fist and raised it to smash the computer monitor. Then she remembered her own method of controlling her temper- When you are angry, don't take any decision; wait for a minute, until you are relaxed enough to be able to smile. She couldn't gather enough strength to smile, however, her efforts manifested themselves in the form of tears rolling down her cheeks. She looked at the computer with pity as if to say that she had saved it from imminent destruction.
She sat in her seat for some time, her head bent backward, recalling all the moments of anxiety and deprivation from sleep, that she had subjected herself to, only in order to get the project approved by the Government. But, when finally the project was approved and the contract was finalized in favor of her organization, she was simply shown the door. A three-lined email was all that she received as a reward for her painstaking efforts, telling her, she was wanted no more. How mean! How brute! It was completely her idea. When she had approached Rashid with the idea a few months back, he simply rejected it, saying that it wouldn't be cost-effective. She had to persuade him to make market research before making any decision. When the results of the market research were laid down before him, he jumped up with joy and hugged her in ecstasy, yelling frantically, "Jyothi! You are a genius. I never could have thought of such an action. You have saved the organization from certain bankruptcy". From that day onwards, she had put everything in her possession to make the project see the light of day. But, to what avail! This? Being handed out the pink slip after so hard a struggle on her part? Why again? What was her fault this time? Once she thought of asking Rashid, but, then she thought better of it. It was her sixth dismissal in nine years, and every time her dismissal followed her devoted work for the firm she was engaged with. She started to recapitulate what might have gone wrong. She needed answers to her questions and she needed them now. Right now.
She banged her fist against the table and resolved to find out the reason for her ouster. She raced down memory lane. In her first job, she had difficulty working in a schedule. She was not competent then. She would lag behind others almost every time. However, she did not leave that job before doing a miracle. The company was facing customer complaints and she was made to face them towards the end of her career there. She knew she would be dismissed. But, she did not give up. She mustered enough courage to face the customers physically. Till then all customer complaints had been dealt with over the phone. But she met them personally and resolved them very soon. She changed the scenario altogether. Customer complaints were reduced to as good as zero in two months from a level of at least ten per day. Yet, she was removed. She thought that her inexperience had cost her the job. She took a second job soon and articulated all her knowledge in her job. She got results too. Her career seemed to be shining for the first six months. Then the trouble started brewing up. She was harassed continually for her headstrong demeanor. The boss would often call her to his chamber and reprimand her unnecessarily in front of one of her subordinates. She was so peeved that she eventually resigned and joined another job in a month. This time she tried to be careful about herself. She changed her disposition, remained calm, meditated, and applied all sorts of practices to be able to suit herself to the job. There she stayed for more than a year and a half. History started repeating itself.
After losing the third job she went to one of her colleagues for advice. Raman was a friend of hers since her days in Business school. Raman used to stand second in the class topped by her in all the semesters. However, he was sensible and had all the traits required to become an ideal manager. He was along with her in the first job as well as the third one. He had a successful career. He got promotions, good increments,s and awards for his skills. When she went to Raman after losing her third job, he greeted her with affection and asked her to try a firm known to him. She listened to him disinterestedly as he kept on bragging about his own achievements in the two firms that he had chosen to guide his career towards his goal. However, she applied for the job referred by him and got it easily. There she stayed for two years, after which she started losing interest as matters began to engulf her in an odd manner. She was removed from the post and asked to report to a junior. She quit once again, but before she could get another job, she heard that Raman had been appointed in her place in that firm. She went to Raman on a Sunday and congratulated him on his success.
"How did you lose this job, Revvs?" he asked. He never called her Revathi.
"Same way as the others", said she
"You are going to make the world record of the maximum number of jobs left by a lady in seven years", he remarked sarcastically.
Revathi didn't heed the pinch. She simply sat there looking at her college friend cutting a joke at her expense. When she spoke to him he seemed to be sincerely listening to her woes. He said," Listen Revvs! You have had too many job changes in so short a span of your career. You need to change your mindset. Try to face the world as it is. Do not try to change the way of the world overnight. You will be at the receiving end, as has been happening with you in every job".
"I know all that", said Revathi coldly, "Do you have any solution?" and looked at him with scorn.
"Know what Revvs? This is not so easy. In short, you are responsible for all your troubles yourself. No one else is hampering your career. You are not trying to come to terms with your seniors. You always have an issue or other. Matters don't work out like this always", said Raman looking at her.
When she came back to the present, she was exhausted. With no parents or siblings to share her distress, she was left shattered. She dug deep into her mind to find a solution. Then she thought of an idea. This would be sabotage, but she was prepared to do that. This time she would not resign to her fate. She needed to take revenge. Rashid had deceived her. She had shown him her complete homework, and everything that was needed to execute the project. That is why Rashid had removed her from the organisation. Now, she would move in the opposite direction and see what happens. She opened the computer and searched her mailbox. There had been lots of offers earlier. She scrolled through the long rows of mail and eventually found one she was looking for. This was an offer from a firm that Rashid's organisation considered as a competitor. She clicked the mail and read its contents. Without thinking much, she wrote an acceptance letter. Shutting down the computer, she eased herself and left the room. She called one of her erstwhile colleagues and asked him to come to her at once. He reached her within half an hour on his bike.
"What is it, Revathi?" said Venkat, parking his bike and looking at her.
"I need a drink", she said.
"That's wonderful," he said, "come with me".
She sat pillion and off they went to a bar nearby.
Since it was the last week of the month, very few people were found in the lounge. Venkat still tried to guide Revathi to a cubicle.
"It's O.K here", said Revathi, and sat down on a nearby chair.
Venkat hesitated a little but settled down in front of her.
"You look horrible today", said Venkat, "What happened to you?"
"I am fired", said Revathi indignant.
"Wow! That's wonderful!"
"What?" retorted Revathi.
"You have lost your job, and are partying with me. Isn't it wonderful?"
"You swine!"
"That's an offence".
"Offence! My foot!"
"We knew it from the day you joined", said Venkat.
"How did..." she couldn't complete. The waiter had arrived for the order.
"Two large whiskeys, with soda", said Revathi.
"Are you sure?" asked Venkat.
"Sure!" said Revathi, "I can drink your blood now if required. Do you get me?"
"Hey! Cool down! What will you get downing whiskey here?" said Venkat.
"Stop your lectures and tell me what you knew since the beginning", said she.
"Look Revathi! Everybody knows that Raman is your classmate. But, you give him too much importance because of that. In that way, you completely ignore the fact that Raman is your greatest competitor also, and he can do anything to show you down".
"But how?" retorted Revathi.
"See! Wherever you have been engaged, Raman has always followed you. He has always replaced you. He maintains a good relationship with you, but, speaks ill of you before your boss. He goes to their houses after office hours and favours them with his virtues. Hence, they listen to him. As simple as that!"
"As simple as that?"
"Yes! As simple as that, and nothing else. You stop discussing with him about any of your projects, he will have to stop going against you".
"Why?"
"Are you a duffer? Can't you understand anything? Raman discusses all your innovative ideas with your boss immediately after discussing them with you. So, when you go to your boss with your idea, Raman has almost invariably already discussed that with him. So you miss your position. You considered him as your friend and never sought to keep any secret from him. He simply took the advantage".
"How do you know this?"
"Not only me, but the whole office knows this. You do not consider others as your friend, so nobody discussed this with you".
The waiter placed the glasses with the golden liquid, and the soda and went to bring some snacks. Revathi took one glass and downed the contents. Venkat looked at her amazed. When the waiter returned the second glass was empty as well. Venkat asked the waiter to fill them again. Revathi looked lost.
Venkat had to hire a taxi to escort Revathi to her room.
It was almost 11 o'clock when Venkat woke her up the next day.
"Hellooo!" she replied to the call sleepily.
"Are you O.K today?" She could discern it as Venkat's voice.
"Huh! What is it?"
"Did you apply to Khandelwall Ventures?"
"Yes! So?"
"Raman has somehow got the news and he is making a ruckus over it in the office", said Venkat.
Her temperature started to rise.
"I do not belong to their concern now. Why are they worried about where I am applying? They have fired me and I am free to go anywhere", she uttered the last sentence so loud that Venkat had to move the handset away from his ear.
"You do not see the problem for Raman. If you join Khandelwall Ventures, Raman will not be able to get in touch with you. He does not have anybody known to him there".
"To hell with Raman!" Revathi shouted, "What has he got to do with me now after having ruined my career?"
"He will ring you up soon. You see!"
"I'll see", she blurted out and hung up.
She went to the shower and tried to recover from the hangover of the last night. She came to her room after about two hours, refreshed and steady. She picked up her handset and saw three missed calls; two from Raman and one from an unknown landline number. She called the landline number.
"Hello! Who's it?" the voice at the other end spoke up. She could clearly recollect the voice. It was Rashid.
She hung up and blocked the number. She took her breakfast and went out to meet the Personnel Manager of Khandelwall Ventures, Mr. Rustogi, whom she knew for some time by virtue of her acquaintance with his wife. Mr. Rustogi was not in his office. He had gone out to meet some clients for the company's CSR work. She gave her number to his P.A., who assured her that he would give him her number when he returned. She came back disheartened, threw her bag onto the bed, and jumped upon the sofa. She was badly disappointed. She never thought that Raman would treat her in this fashion. She was shaken to her bones.
She must have slept for an hour or so. Her sleep was interrupted by a call. She received the call. It was Rashid. At first, she thought of hanging up. Then she thought it was better to receive the call.
"Yes! Sir!" she spoke.
"Why are you not answering the calls?" said Rashid.
"What is the need of it anymore Sir? You have fired me and I am on my own. It hardly matters whether I receive your call or not", she spoke out as tears started wetting her eyes.
"Look Miss Revathi Nambiar! There has been some misrepresentation of facts and I came to know of it late yesterday night. You won't be removed, I promise. You will be reinstated immediately. Please come and join us today. I have personally made all the arrangements".
"But, it is not possible anymore Sir! I have applied with Khandelwall Ventures and the Personnel Manager is quite known to me. I cannot back out now. Sorry, Sir!"
"Look Miss Revathi! The Personnel Manager of Khandelwal, Mr. Anirudh Rana, is with me at present. He has told me about you. In fact, he only contacted me after seeing your profile. Though we are competitors in the same field, our managements do not clash. We do not drain them of their staff, and neither do they. So, he has come to me to clarify your case. When I came to know of you from him, I understood the whole thing. Please do not take it to the heart. I will arrange for all your requirements. Now please give me a chance to make up".
Revathi was completely confounded by this call. But, her mind was racing against time. She was thinking of only one person. She would have to avenge it at any cost. If she wanted to do anything for that it should be now or never. So, she decided to speak.
"Sir! In that case, I may rejoin, but, I have a demand to make. If that is satisfied, I won't have any hesitation".
"When I said, I shall take care of everything, I meant everything. You need not bother about him. I need working brains here, not malicious ones. Your target has been taken care of. He won't be here too long. So, can I know when you are coming back to my office?"
"Sir! I was quite upset yesterday. I need at least a day's rest to recuperate".
"O.K. No problem", and Rashid hung up.
When she put down the handset, Revathi was trembling. She did not know, what to do next. She finally made a call to her mother, her dear mother, whom she had not rung up since yesterday.