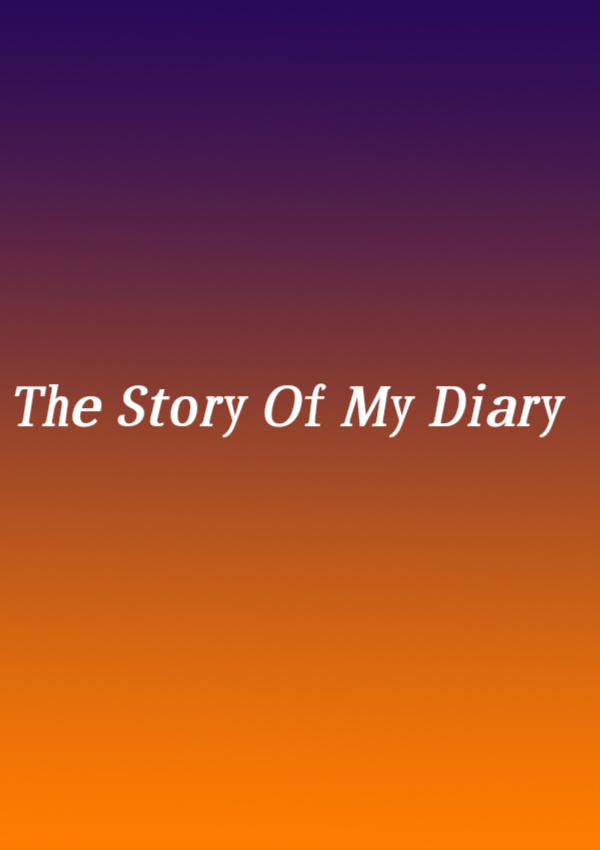 Saima Kuttikar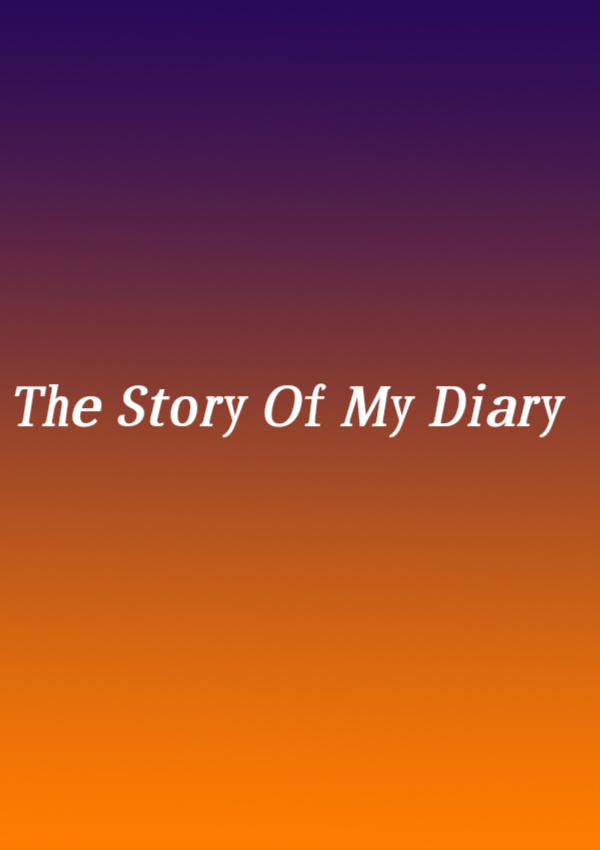 Saima Kuttikar
The Story Of My Diary
The Story Of My Diary

7 mins

920

7 mins

920
---
---
CHAPTER: 1
I was going through a bad phase of my life. I had undergone a Neuro surgery. When I opened my eyes, several needles were pierced into my hands and I could hear the 'tik tok' sound of the ECG. Looking at the posters which were displayed on the wall, several thoughts were running in my mind. I was scared, did not know what was happening. I felt like my life has taken a pause...
Somebody opened the door, I thought it would be my mom but to my surprise there were three young unknown faces- 'Doctors', two male and one female. One of them started reading my reports.
"Hey, I am Dr Nidhi; how are u feeling now?"
"Better", when can I go home Doctor?"
"Why getting bored here?"
I made a puppy face looking at the medicines kept on the table.
"Well, the Doctor who performed your surgery has been to Delhi for an emergency case, when he'll return he will decide when to send you home."
By then my mom came and one of the Doctor named Shounak handed over my reports to my mom and told her about my medicines and the two left while Dr Nidhi started chatting with me.
Dr Nidhi, a young 25 years old working as a Junior Resident in the hospital. She is a very beautiful, decent lady Doctor with a friendly nature.
As we continued talking, she asked me-
"What do you like the most?"
"I love writing diary, I carry my diary along everywhere. I even got it here."
I started searching for my diary but I did not find it anywhere in the room.
"Mom, where is my diary? Have you seen it?"
"No, I think it's at home."
"No, I remember I got it."
"Don't worry it must be at home, you must have forgotten." Dr Nidhi said.
A nurse came calling Dr Nidhi and she left.
CHAPTER: 2
Soon I started sharing a friendly relation with Dr Nidhi. It was a time when i wasn't knowing what was happening but she never left me alone, whenever i left lonely. She taught me to face the situation and not to escape. She is known to be a very courageous strong lady in the hospital. We soon became besties. After few days Dr Nidhi came with a new DIARY.
"You did not find your diary right?"
"Yes"
"I know you get bored here so this one is for you"
She said giving me the new diary.
"Thank you so much."
She smiled and told me that my Doctor will be returning today. I felt so good hearing this, thinking that now ill be going home soon.
"Who is he?" I asked her.
"He is Dr Rohit, a well known Neuro surgeon, your Doctor and our Dean. He believes in the theory 'Simple living and High thinking'. He is like a ray of hope to all of us."
The door of my room was open. I saw someone coming and Dr Nidhi stood up. He asked her about my condition, checked my reports, asked me few questions and said I can go home tomorrow evening.
I was waiting to hear this since so long.
CHAPTER: 3
After returning home, I was tensed as there was hardly anytime remaining for my 12th STD Board Exam. I was unable to sleep properly. I was trying my best to concentrate but God knows what happened to me after this surgery. Hardly 15 days were left. I did not know what to do. I used to lock myself in a room and cry for hours.
It was around 5:00pm and I was in a deep sleep. I was waken up by a phone call- 'an unknown number'.
"Hello, Saima?"
"Yes, who is it?"
"Doesn't matter who I am, your diary is with me."
"What? How?"
"I have no time to narrate the entire story, by the way come to take it."
"When and where?"
"What about CCD at Miramar at 4:00pm?"
"Okay i'll be there."
Before asking the name and saying thanks he disconnected the call. But how come my diary is with him? And who is he? Well I was happy because my diary is my partner in good and bad times, it's my best friend and everything.
CHAPTER: 4
It was 3.30 pm and I was thinking whether to go or not. After all he was a stranger and i had never gone to meet a stranger alone till today. But I finally decided to go because of my Diary. This place was nearby from my house so I decided to go walking. I reached a little early. I was waiting for his phone call because I thought he will give a call to ask where I am. But to my surprise he directly came near me.
"Hello"
"Doctor, you?"
I was shocked to see Dr Rohit.
He started laughing.
"Actually i just got to know yesterday that it's yours."
"But where did you find it?"
"After your surgery, I told a Ward Boy to bring your reports to me. Your reports and diary both were kept on the table so mistakenly he got diary along with your reports. But soon I got a call from Delhi saying it's an emergency so I left. After you were discharged, I found that diary on my table. I opened it but found nothing - no name, no contact details. I started reading. It was since a week i was reading it. Yesterday Dr Nidhi came to my cabin, asking to sign some patient's reports. That time she noticed that handwriting and asked me about it. Then finally we came to a conclusion that it's yours. I got your number from her and made a call."
"Really?"
"Yes, so how was the story of your Diary?"
"Little funny but Strange"
"Come lets go, ill drop you home"
CHAPTER: 5
He was driving and I was looking out of the window, thinking about the story of my Diary.
"I read your entire diary and came to know most of the things about you. By the way can you tell me what's troubling you?"
"I really don't know, I feel like I am lost somewhere. 15 days are remaining for my exam and after my surgery I cannot concentrate at all. I am fed up of my life, I just want to end up. I had so many dreams, but now I think they'll remain as dreams forever".
"You must be thinking that you are surrounded by all the black clouds, but remember there is a big blue sky waiting behind these clouds."
"But I am very scared of those black clouds."
"It's because may be you have never faced such situation earlier and now you think that there is no point in living right?"
"Exactly"
"Listen, our life is a beautiful drawing. Now whether to paint it or keep it as it is that's all in our hands. Happiness will not come to you if you don't find it in small things. Have you ever seen those kids who stay in Dargah or temples?"
"No"
"Guess why they must be staying there?"
"Because may be they don't have anybody"
"Yes, the orphans whom I always see singing 'Qawali' in the Dargah with the 'fakirs'. Have you imagined their lives? How difficult it would be for them after losing parents at a young age? But still they face all the black clouds in their lives. They dont have anyone, but they have 'HOPES'. Now compare your situation with them."
"My life is far more better at least I have everything."
"Yes, but no hopes right?"
"Right"
"By the way, I am one among those orphan kids who spent entire childhood in the Dargah."
"What?"
"Yes"
Tears dropped from my eyes. I was shocked. I had no words to speak.
"So, will you think about ending life again?"
"Never"
"And one last thing, you write well but through this diary I came to know that you mostly lock yourself in a room and write. One day just go out and write and then see the difference."
CHAPTER: 6
He dropped me home. I had almost forgotten all my worries. In a short time I had learnt so much from him. He really inspired me. I really have no words to thank him. He made me realise 'Life is beautiful'.
I went home, opened all the windows of my house. Took out my text book from the bookshelves, went out in the gallery and started studying. I answered my exam well. After that I started going out for a walk at Miramar daily. Sitting there for a long time and writing gave me inner peace. I started finding happiness in small things and finally there was a positive change in me.
Now there is only one dream- 'I WANT TO BECOME LIKE HIM'.