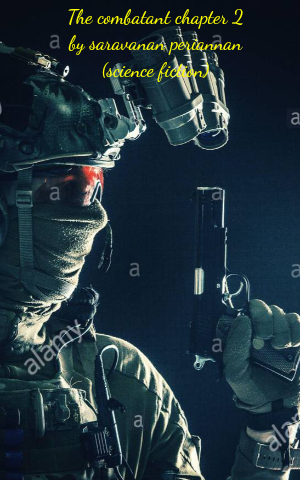 saravanan Periannan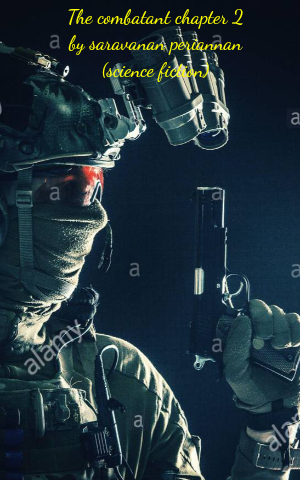 saravanan Periannan
The combatant chapter 2
The combatant chapter 2

3 mins

236

3 mins

236
---
---
(This fantasy story and all characters and incidents in the story is purely fictious and not to hurt anyone.
read the combatant chapter 1 before reading chapter 2)
Ankith gets into the bank with his team and he assigns the position of all members.
The gang loots the laptop that contains all the details of virtual money each person in the city has.
The gang laid many traps such as small robotic bee which when stings a chemical that makes them dizzy and two stick devices which when fixed to the ground makes the place electrified.
Ankith sees some of his officers caught in trap and orders force of TP to come and take action.
The gang locks the locker room and starts to hack the systems of all the persons who has virtual money in laptop.
The gang send a message to news channel that they have implanted bombs in some random places in city and if anyone tries to catch them,the city will be blasted.
Ankith moves out of the bank and sees a set of men of TP force wearing flying suits and they land in front of bank and press a button that makes the suit into a small rectangular box.
Ankith asks his techie team how much time will it take to hack the systems all over the city.
A person in techie team says if they are well experienced within 2 to 3 hours is minimum.
Ankith speaks to the leader of TP force amd they plan to first remove the traps.
They must plan and execute In minimum two hours.
The force of TP takes its job to find and stop the bombs from blasting.
Whacker wearing the facemask of bigshot enters his house and it asks for his fingerprint amd whacker smiles along with pressing his watch for virtual finger print and fixes a pin like thing in biometric system and shows the virtual fingerprint into it and enters the room.
He speaks with dangermonger via a mobile he developed and tells him a plan.
The officers in TP goes to meet its head raj reporting they have found a rarest metal zeptovium which is the greatest source of energy.
Ankith along with force of TP enters inside the bank meanwhile some members of TP try to defuse the bomb.
Ankith enters inside and gets shot by one bullet that makes ankith fall down with a thud sound.
The force of TP cross the hurdles and nabs the gang.
Whacker smiles and gets into the building and takes a small robo that dugs into land and takes sample of resources.
The gang is caught and they arrest them and push them into the van.
Ankith is supported by his team while moving out of the bank and suddenly the van blasts with a loud noise.
To be continued as
The combatant chapter 3